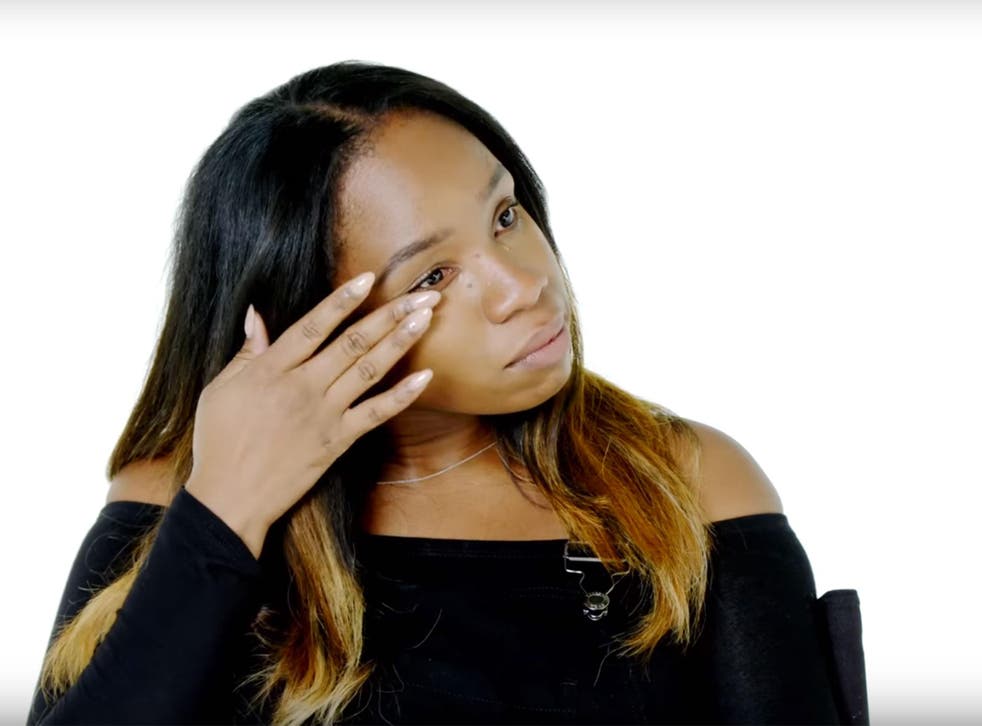 Best friends read out what the other hates about themselves
'I hate how I look. I'm hurting myself so much all the time' 
The saying goes "treat yourself like someone you love." But a new video where two best friends read out what the other hates about themselves shows it's easier said than done.
The video features Alyssa, an actress who struggles with anorexia, and her best friend Tiffany, a producer who has problems with body image.
Prior to filming, the women wrote down what they dislike about their bodies. Sat side by side on set, they then direct the insults at each other to highlight how hurtful their own thoughts can be.
The women cry as they read thoughts including: "Everyone is skinnier and prettier than you", "You look so ugly in pictures that I can't even look at them anymore", and "why don't you look like her?"
"When your boyfriend tells you you're hot he's just trying to make you feel better for gaining weight," Alyssa tells Tiffany.
"You will never be able to go sleeveless, not even on your wedding day," Tiffany responds.
Speaking a week after the session was filmed, Alyssa reveals that she could not finish watching the footage because of her negative thoughts about her appearance.
"When I watched you crying and I watched you and the pain the words were bringing you it was like that is constant that is literally 24/7 in the video. Wow I'm hurting myself so much all the time." she tells Tiffany.
"Why do we say things to ourselves that we wouldn't ever say to (or think about) our best friends? Be a best friend to yourself," the video asks viewers.
Mental Health Awareness: Facts and figures

Show all 10
Studies show that body image is an issue that millions of people deal with. Recent research by the Professional Association for Childcare and Early Years (Pacey) suggested that children begin worrying about their body image aged two. Meanwhile, a 2016 Girl Guide Attitude survey revealed that seven-year-old girls reported holding back from taking part in certain activities because they feared their bodies would be criticised.
Register for free to continue reading
Registration is a free and easy way to support our truly independent journalism
By registering, you will also enjoy limited access to Premium articles, exclusive newsletters, commenting, and virtual events with our leading journalists
Already have an account? sign in
Register for free to continue reading
Registration is a free and easy way to support our truly independent journalism
By registering, you will also enjoy limited access to Premium articles, exclusive newsletters, commenting, and virtual events with our leading journalists
Already have an account? sign in
Join our new commenting forum
Join thought-provoking conversations, follow other Independent readers and see their replies