Victoria Beckham says she was 'mentally and physically' bullied at school
Fashion designer appears on cover of Glamour UK's biannual magazine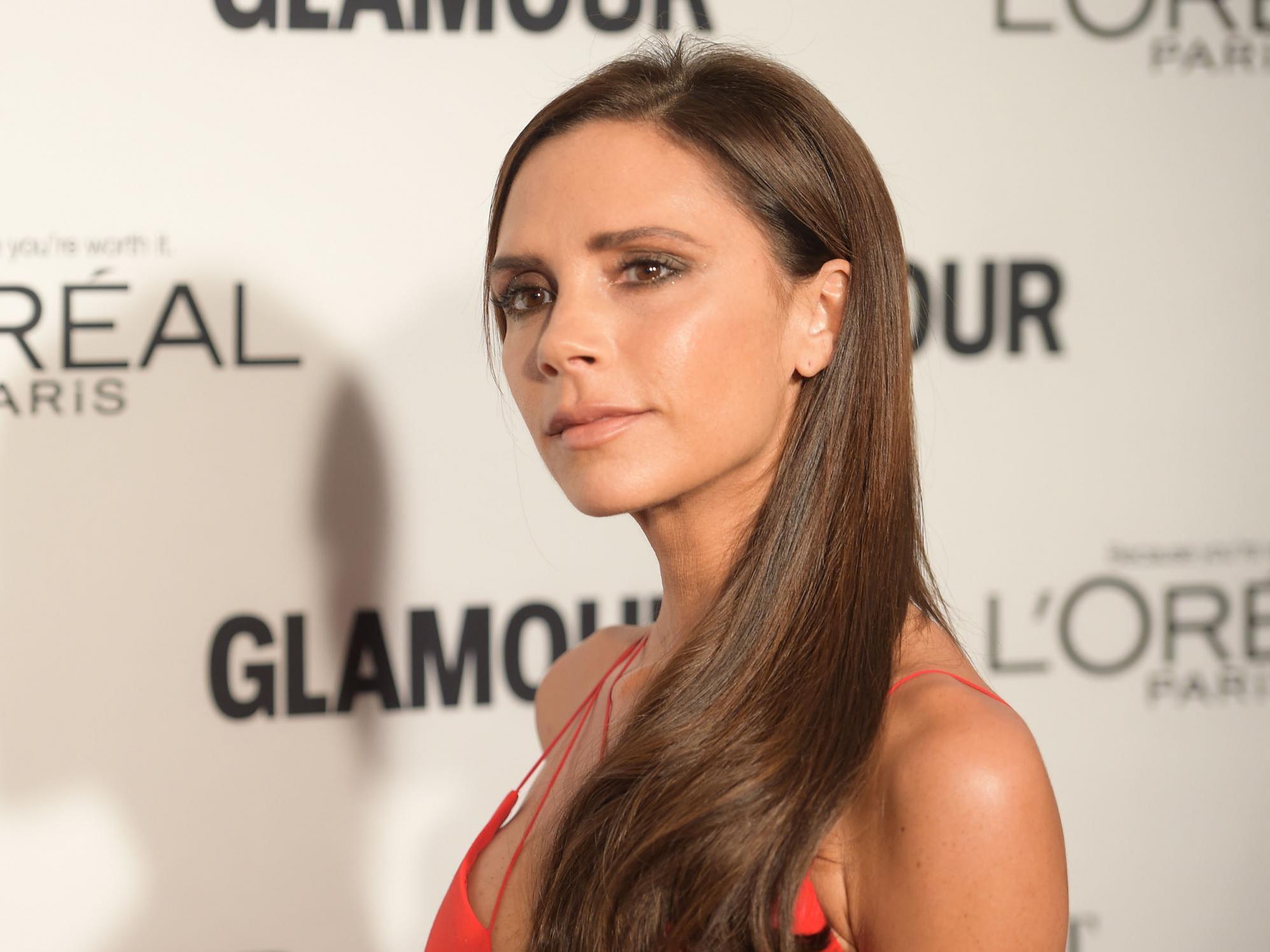 Victoria Beckham has opened up about the impact bullying had on her as a child.
The fashion designer features on the cover of Glamour UK's latest magazine.
In the interview, Beckham explained how she educates her daughter, eight-year-old Harper, about how young girls should treat each other.
"I was bullied a lot at school, mentally and physically," the entrepreneur said.
"The fact that I can talk to Harper about that and how girls should be kind to girls... really I use my own experiences and share that."
Beckham also spoke about how having children encouraged her to follow healthier eating habits.
The mother-of-four said how having children "puts a lot into perspective" when it comes to eating meals in front of them.
"You realise they notice everything," the 45-year-old said.
"I would never sit down with my kids and skip a meal. They need to see that their mum eats healthily – you need to show little people how to be healthy and happy with who they are."
Earlier this week, Beckham launched her clean beauty collection, named "Victoria Beckham Beauty". She previously had a range in collaboration with Estée Lauder.
The products featured in the range include compact eye shadow palettes called "smokey eye bricks", single "lid lustre" eye shadows and "satin kajal" eyeliners.
Victoria Beckham Spring/Summer 2020
Show all 18
In a video shared on the Victoria Beckham Beauty Instagram page, Beckham said: "It's important to feel good about yourself, because that radiates.
"It's so inspiring and really uplifting. This really is a dream come true."
Victoria Beckham releases video on the making of her fashion company
To read The Independent's review of Victoria Beckham's SS20 show at London Fashion Week, click here.
For all the latest news on London Fashion Week, click here.
See the full feature in the autumn/winter 2019 issue of Glamour UK, available on newsstands and via digital download on Thursday 19 September.​
Join our commenting forum
Join thought-provoking conversations, follow other Independent readers and see their replies