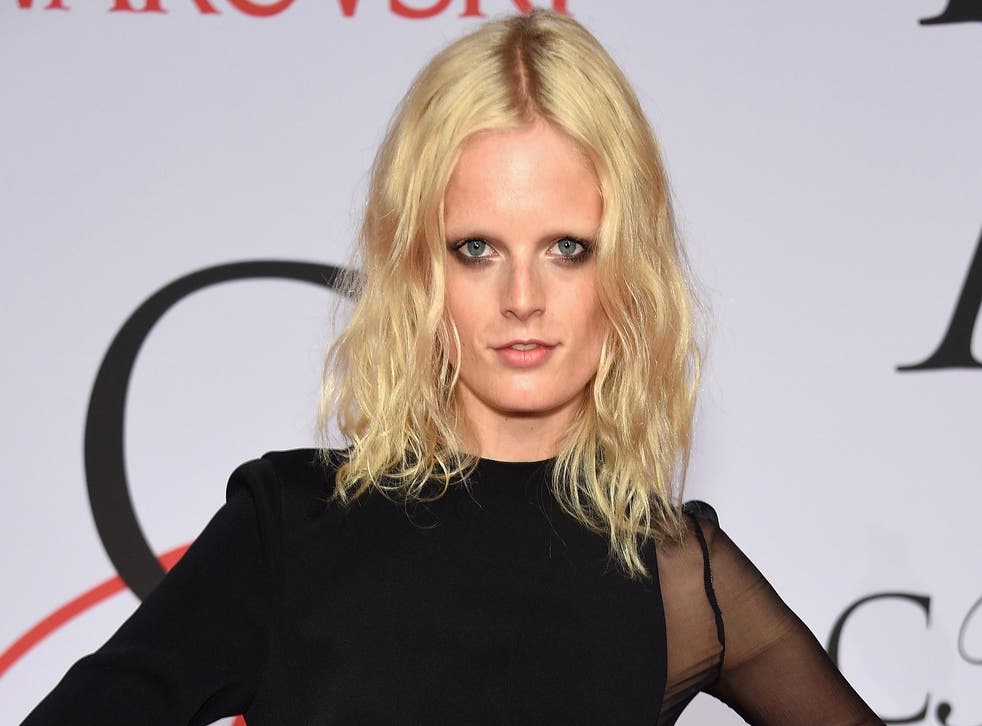 Vogue model Hanne Gaby Odiele comes out as intersex
Belgian model says she is making announcement to also campaign against surgeries intersex children undergo
The model Hanne Gaby Odiele has come out as intersex.
'Intersex' is a term which can be used to describe people whose anatomy differs from what can be assigned as typically male or female. For example, genitals may seem ambiguous to doctors at birth or this might happen during puberty.
The 29-year-old supermodel has featured in spreads for Vogue and Elle magazine, starred in campaigns for Mulberry, Balenciaga and Vera Wang and and walked the runway for Marc Jacobs, Chanel, Givenchy and Prada during her 11 year career.
She says she has now decided to reveal she is intersex to help break the remaining taboos.
"It is very important to me in my life right now to break the taboo," she told USA Today. "At this point, in this day and age, it should be perfectly alright to talk about this."
Odiele, who hails from Belgium, was born with Androgen Insensitivity Syndrome and was born a woman with XY chromosomes more typically found in men as well as internal testes.
The world's highest-paid models 2016

Show all 20
Aged 10, she had surgery to remove her testes and then at 18 underwent vaginal reconstructive surgery.
Odiele says while she is speaking out to break the taboo, another reason for doing so is to prevent the "unconsented, unnecessary and irreversible surgeries that cause way more harm than do good".
Labelling the surgeries "harmful", Odiele says a lot of the children are too young to make such important decisions about their bodies and said it is the operations she had which are a "trauma" for her, not being intersex.
"I am proud to be intersex but very angry that these surgeries are still happening," she said.
Almost two per cent of the global population are intersex which is roughly the same number as people born with red hair.
Join our new commenting forum
Join thought-provoking conversations, follow other Independent readers and see their replies