Wales is leading the world with its new public health law
Wales is about to become the first country to put health first in all public decisions. A new act plans to make it a healthier place, where physical and mental well-being are maximised and where choices and behaviours that benefit future health are understood, reports Richard Owen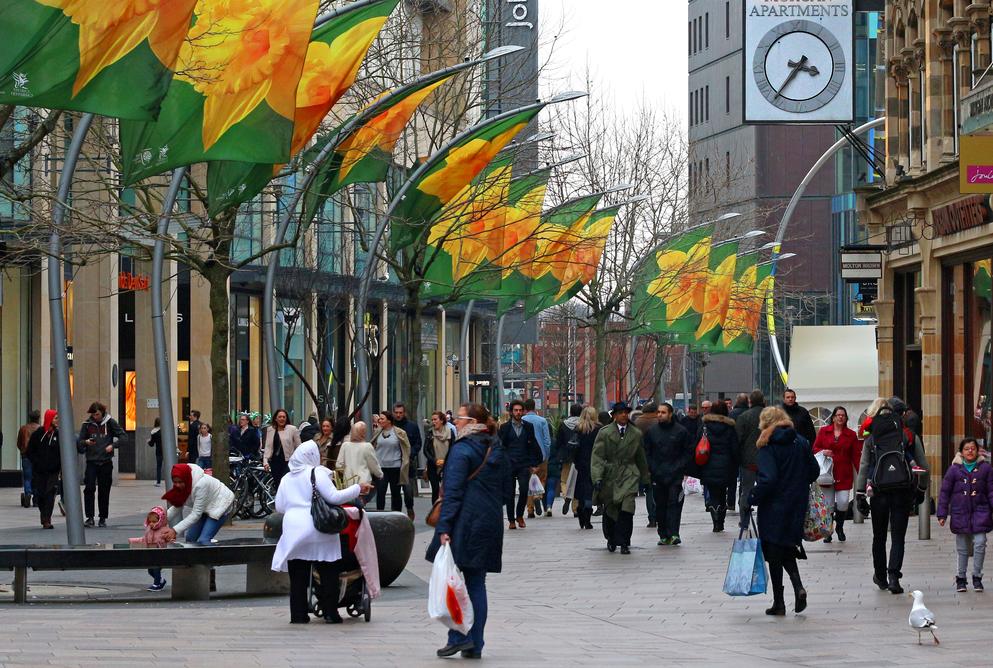 When it comes to world-leading health legislation, you might expect it to come from Sweden, which is famous for citizen engagement in the health service, or a large global power. You probably wouldn't expect it to come out of Wales. And yet, the country's devolved government is close to enacting another innovative law aimed at bettering the health of its people.
Wales is no stranger to being the first of the UK nations to enforce legislation that benefits both human health and the environment. Since October 2011, there has been a minimum 5p charge on carrier bags in the country – a move which was followed by Northern Ireland in 2013, Scotland in 2014 and England in 2015.
In 2015, a ban on smoking in cars with passengers aged under 18 years old was enacted, which was again followed by their English neighbours. Scotland enforced a similar law a year later, while Northern Ireland has recently completed a consultation on its provision.
Nor does it lag behind on a global scale: the pioneering Well-being of Future Generations (Wales) Act 2015 has been described by the United Nations as "world-leading". Among other things, its seven well-being goals aim to make Wales a healthier place, where physical and mental well-being are maximised and in which choices and behaviours that benefit future health are understood.
Though the new Public Health (Wales) Bill includes specific provisions for banning smoking in hospital grounds, placing a duty on the Welsh government to produce a national obesity strategy and making pharmacy services more responsive to community needs, the fact that it puts Health Impact Assessments (HIAs) on a statutory footing is the most interesting and important feature.
Health in all policies
This latest public health law will make Wales the first country in the world to have statutory HIAs. At present, only the Australian state of Tasmania and the Canadian provinces of Quebec and British Colombia have mandatory HIAs.
HIAs are a pre-decision assessment of the effects of proposed action – regulations, policy, programmes or projects – by public bodies on human health. It's a "health in all policies" approach. HIAs will seek to maximise the positive health effects of the proposed action and will put forward proposals to mitigate the negative effects. The law will apply to, among others, the Welsh government, local authorities and local health boards, and they will be required to publish their HIAs and take account of them when making decisions.
The British Medical Association (BMA) Wales has been campaigning for statutory HIAs since 1994: it sees them as an opportunity to make Wales an international leader in public health – not just of individuals but of entire communities. In their view, it is an opportunity to address the broader environmental factors which influence health. It is a preventative approach to stop ill health occurring in the first place.
The scale of HIAs can vary but they often involve risk assessment, data analysis and a literature review. Stakeholder involvement, such as the involvement of the medical profession and citizen engagement, is also important. At present, public bodies in Wales are required to carry out numerous impact assessments on things such as equality – so why is another one needed? Quite simply because health is not so directly assessed under these as it would be under the planned HIAs.
The Environmental Impact Assessment (EIA), required under European Union law, for example, ensures that planning decisions are made considering environmental effects. Human health considerations are included, but many think that the EIAs don't give sufficient consideration to human environmental health issues. In fact, research carried out by BMA UK has found that only 28% of EIAs give consideration to human health hazards.
Accountable for health
HIAs also make provision for individuals to challenge public bodies if they think they are not carrying them out effectively: if they can show they are personally affected by a decision they can bring an action for judicial review. If there are implications for the wider public, then an application for judicial review would have to be brought by a representative group.
In addition, HIAs enforcement could be placed under the power of the future generations commissioner – currently Sophie Howe – a post created by the aforementioned Well-being of Future Generations Act. The commissioner already has the power to review how public bodies are taking account of the long-term impact of their decisions so it would be a natural fit.
There is no shortage of ambition when it comes to the principles underlying public health legislation passed by the Welsh Assembly. It shows a belief in the ability of law to bring about social change. However, laws can produce unintended consequences as well as beneficial effects. If HIAs are to be a success then there will have to be commitment through political will, effective management at all levels of the HIA process and active participation from stakeholders – including citizens. Ultimately, they can only be as good as the methods which are used to identify health hazards.
But this could be a great leap forward in protecting the health of the nation, and one which the UK and rest of the world would do well to consider following.
Richard Owen is an associate professor at Swansea University. This article was originally published on The Conversation (www.conversation.com)
Join our commenting forum
Join thought-provoking conversations, follow other Independent readers and see their replies