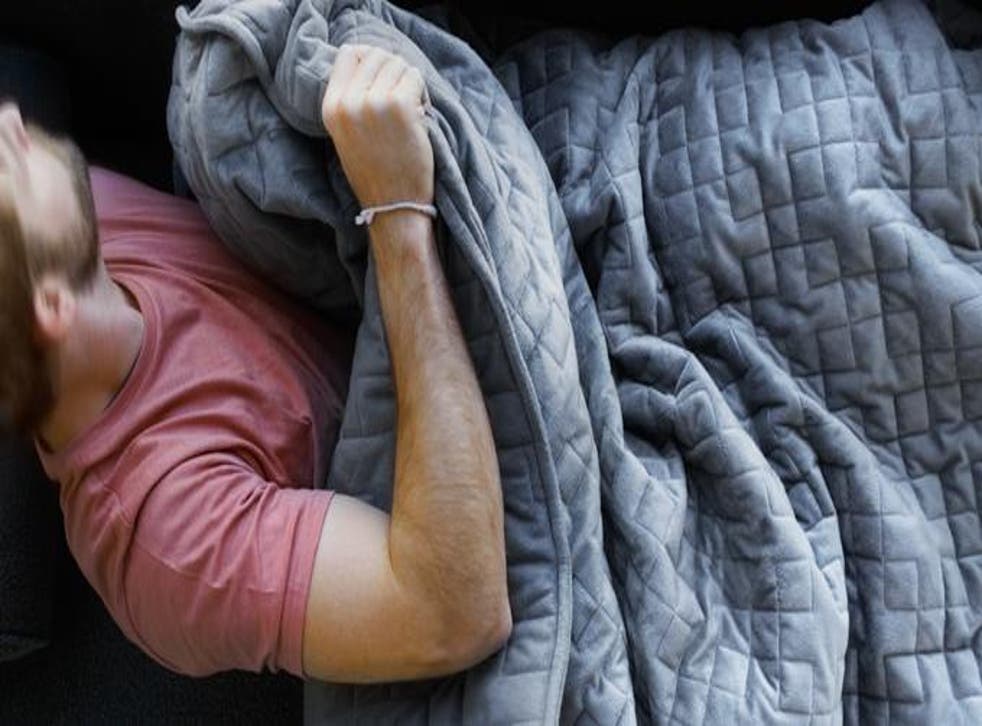 Weighted blanket that could 'help aid anxiety' for sleepers launched
The blanket is estimated to be about 10 per cent of the sleeper's body weight
A 25 pound blanket has been launched in a bid to help people experiencing stress, anxiety and other mental health issues have a better night sleep.
The 'Gravity' blanket is designed to be around 10 per cent of the sleeper's body weight and is available in three sizes (15 lbs, 20 lbs and 25lbs). A kickstarter fundraising project launched to fund the blanket has so far raised more than $1.7million.
The manufacturers behind the blanket, which is currently priced at $169 (£130), claim that the weight of the blanket will mimic the effects of being hugged or held and therefore help relax the nervous system and aid a more restful sleep.
Despite the weight of the blanket – which is formed by high density plastic poly pellet contained in the blanket - Gravity has also been constructed using breathable materials which should ensure sleepers are not too hot under the cover.
On the fundraising website, the manufacturers say they were spurred to create the product in response to the amount of people who suffer from anxiety and stress and the statistic that 70 per cent of Americans struggle to fall asleep at least one night per week. A lack of sleep has been linked to health problems, depression and anxiety and obesity.
Health news in pictures

Show all 40
A 2008 study, published in the Journal of Occupational Health, found that 63 per cent of participants reported lower levels of anxiety after using a 30 lbs weighted blanket. A 2015 study then found a positive link between using a weighted blanket and tackling insomnia.
While the blanket might be a new addition to the mainstream market, weighted blankets have reportedly been used to calm patients in psychiatric care.
Join our new commenting forum
Join thought-provoking conversations, follow other Independent readers and see their replies