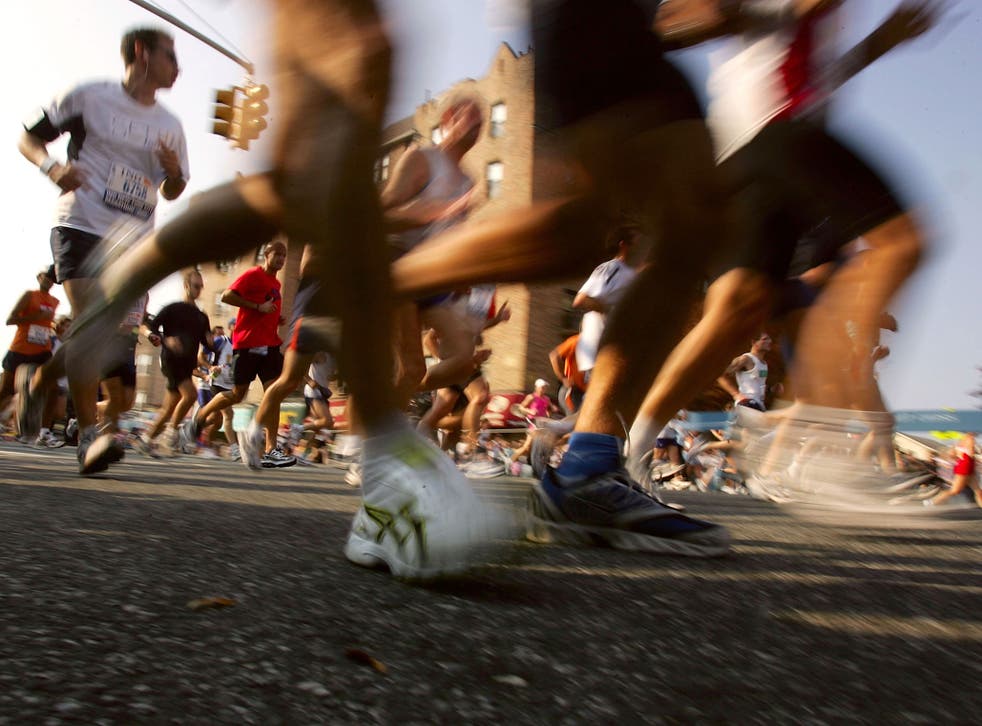 What running a marathon does to your body
Running for almost four hours has a huge impact on the body
Kashmira Gander
Tuesday 12 April 2016 09:15 Comments
Spring has sprung, and so has marathon season – with runners across the world gearing up to tackle gruelling 26-mile routes.
While a handful of events take place in the autumn and winter months, April to June presents the ideal climate to tackle marathons, from Belfast to Rio de Janeiro.
But wherever the event takes place, there is no denying that such a feat takes a toll on the body.
Science and Technology magazine How It Works has depicted how long running for around four hours on average can affect your body, according to the route of the London Marathon which takes place on 24 April.
As race day approaches, runners are advised to familiarise themselves with different parts of the course, including by mastering steep hills or inclines, Technogym Master Trainer Alex Hatzidakis.
Fuelling your body with food is also vital – so runners are recommended to practice eating what their body will need to enable runners to give the final push at the end, adds Hatzidakis.
Two or three hours before the race, runners are recommended to eat a carbohydrate-rich breakfast to fuel-up aiming for a few hundred calories such as banana on toast.
Breaking in your trainers a minimum of 4 weeks before race day sores don't hamper your running is also important.
"Marathon runners are undoubtedly elite athletes - it takes a lot of mental and physical strength and endurance to run 26.2 miles," says Carly Tierney, Personal Trainer for DW Fitness Clubs.
"It's easy to underestimate the number of challenges that marathon runners face, and it pays to be prepared. You need to be ready to deal with all manner of physical ailments, from inflammation of the muscles to injuries such as strains, shin splints and a painful foot condition called plantar fasciitis.
"Many will automatically assume that such problems are unavoidable and are just a by-product of partaking in such rigorous, unrelenting activity. However, most injuries can be avoided with the right stretches, rest days and self-awareness.
"Marathon runners can also encounter degradation of their immune system. Training can take its toll on immunity, causing illness. This can be prevented with vitamin supplements, a pro biotic, eating a healthy diet and getting plenty of sleep."
The latest issue of How It Works Magazine is out now.
Register for free to continue reading
Registration is a free and easy way to support our truly independent journalism
By registering, you will also enjoy limited access to Premium articles, exclusive newsletters, commenting, and virtual events with our leading journalists
Already have an account? sign in
Join our new commenting forum
Join thought-provoking conversations, follow other Independent readers and see their replies