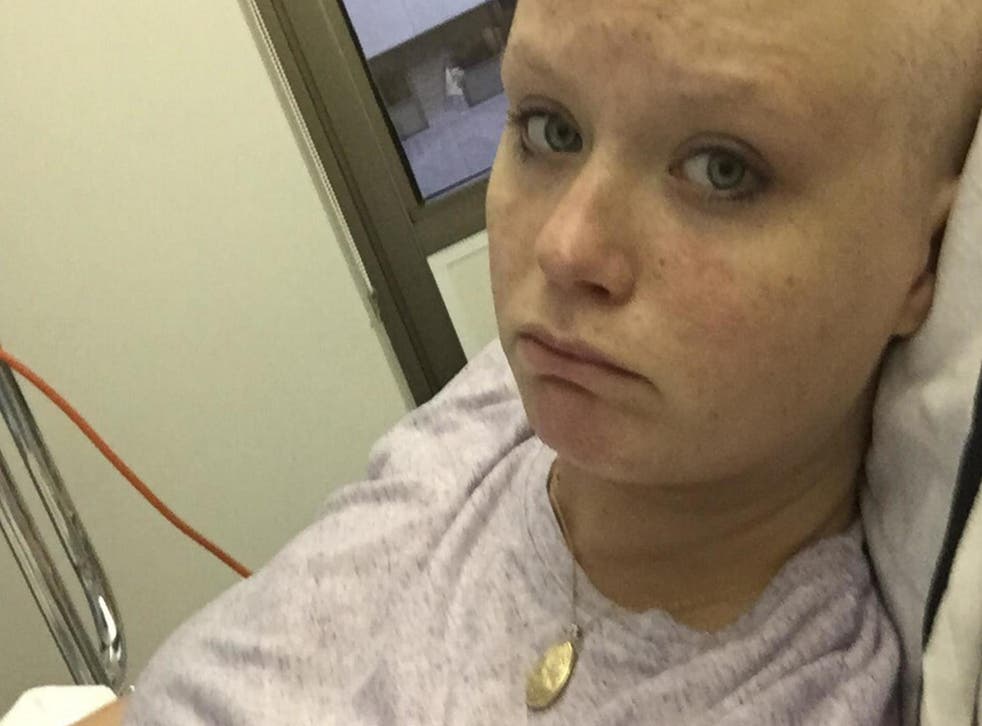 Woman forced to give birth to a cancerous mass after believing she was pregnant
After testing positive for pregnancy, Lauren Knowles discovered at seven and a half weeks that her unborn baby was actually a tumour
Sabrina Barr
Thursday 30 November 2017 18:03 Comments
A mum-of-two was forced to 'give birth' to a cancerous mass after she discovered that her pregnancy bump was actually cancer.
Lauren Knowles, 27, from Aberdeen in Scotland, was heartbroken when she discovered that her unborn baby was a deadly disease.
When she went for a scan at seven and a half weeks, she was told that she was enduring a molar pregnancy – a cluster of cells known as gestational trophoblastic disease – and that the mass was cancerous.
Knowles' tumour continued to grow at an alarming rate despite having the cancerous tissue removed and undergoing a gruelling bout of chemo.
After experiencing agonising stomach cramps, Lauren 'gave birth' to the cancerous mass alone in the toilet after feeling the urge to push.
She fell pregnant with her daughter Indi one year later, even though doctors warned her that she'd struggled to conceive in the future.
Knowles is now 29 and living in Perth, Australia.
"The mass was the same size as a baby at 17 weeks so it was a big tumour to push out with no assistance," she says.
Knowles first decided to go to the doctors after she started heavily spotting.
"I wasn't particularly nervous as I had spotted heavily with my first child, Charlie, five," she explains.
"But doctors decided to do a scan just to double check the pregnancy was all running smoothly, and that's when they told me that it was a molar pregnancy.
"My tumour was cancerous so I started a low dose chemotherapy treatment, but the tumour kept growing back."
After suffering with severe cramps, Knowles managed to push the mass out while on the toilet.
"A massive sense of relief came over me and I knew it was the end – I felt so thankful that the tumour was finally out of me."
The enormous pear-sized tumour had damaged Lauren's womb and doctors warned she'd struggle to fall pregnant in the future.
But after being told to wait for a year to try for a child, Lauren fell pregnant with her daughter, Indi, now 10-months-old, three months after her year-gap was up.
Lauren added: "My whole pregnancy I was terrified that it would be molar again, so I wasn't able to enjoy the feeling of carrying a child.
"When we went to our first scan and saw the baby's heart beat I couldn't stop crying because I knew it was real.
"I want to give people hope that even in the worst scenarios, what seems impossible is still possible, whilst raising more awareness to molar pregnancy."
Register for free to continue reading
Registration is a free and easy way to support our truly independent journalism
By registering, you will also enjoy limited access to Premium articles, exclusive newsletters, commenting, and virtual events with our leading journalists
Already have an account? sign in
Join our new commenting forum
Join thought-provoking conversations, follow other Independent readers and see their replies