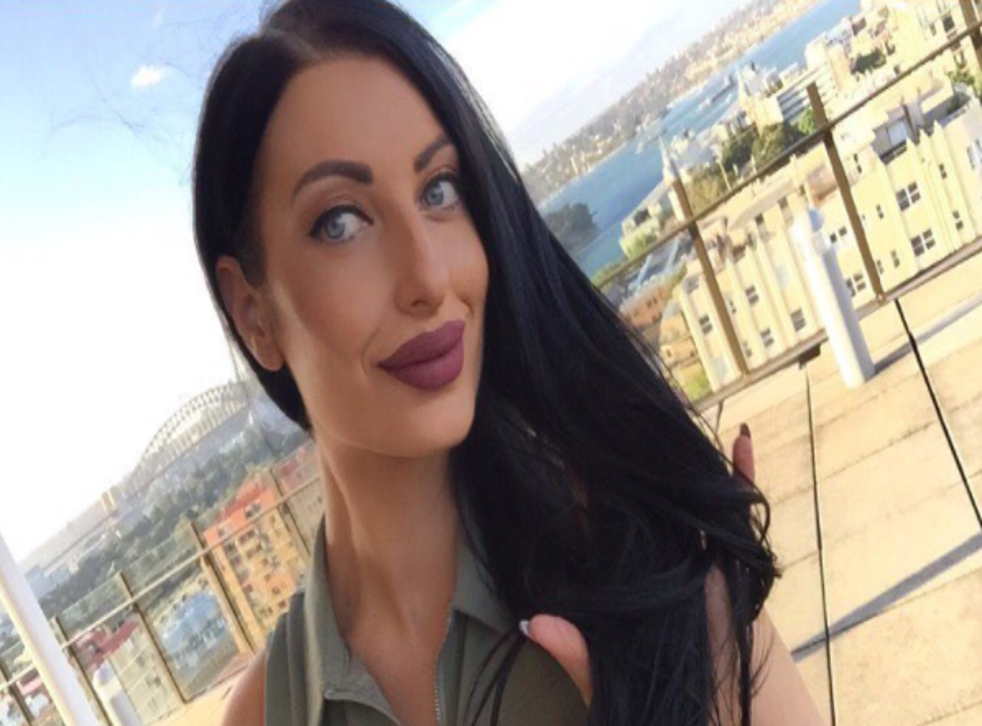 Woman loses a third of her body weight after doctors warn she might not have a baby
She's overhauled her diet with one main change
Rachel Hosie
Friday 07 July 2017 08:53 Comments
Having a little extra flesh on your body is nothing to be ashamed of, but being seriously overweight can have damaging effects on your health.
And one particular concern for many women is the impact their weight may have on their ability to become pregnant and have a baby.
30-year-old Rebecca Lee from Sydney, Australia was size 22 and weighed 18 stone 2lbs when doctors told her she would struggle to have a family because her weight was crushing her organs.
That message, however, gave Lee the motivation she needed to finally shift the weight that had been affecting her confidence - she's now lost five stone 6lbs.
And the main change she made? Cutting out pizza.
"I was overweight and frumpy before I started my weightloss journey," office worker Lee said. "I was housebound and eating unhealthy snacks 24/7.
"One of my biggest cravings was pizza and I'd eat a large one to myself every day. But after being warned by doctors that my frame was crushing my organs, I decided enough was enough.
"I couldn't bear the thought of being obese for the rest of my life. So I ditched the takeaways and pizza and I'm now a healthy size 12. I'm so proud of everything I have achieved and now I can't wait to find love."
Now that she's healthy enough to have a baby, Lee is looking for love.
Before, her diet consisted of two bacon and egg rolls from McDonald's with a chocolate milkshake for breakfast, a large McDonald's Big Mac meal with Coke for lunch, and a large Domino's pizza for dinner.
Now, however, her breakfast is usually cereal with low-fat milk, she has a salad or chicken wrap for lunch, and grilled chicken and vegetables with water for dinner.
Having been mocked publicly about her weight by strangers before, Lee made the brave decision to document her weight loss on social media - studies have shown, however, that doing so can help dieters keep up their motivation.
"When people look at my before photos they didn't know how sad I was or how much I cried," she said. "I hated being housebound but I didn't have the confidence to go outside.
"I had tried to lose weight for years but nothing worked until recently. After being told there was a chance that I couldn't have kids due to my size I knew it was now or never. It was the wakeup call I needed to turn my life around.
"I started going to the gym three times a week and pushed myself in ways that I never have before."
Doing a mix of cardio and resistance training, Lee says she mainly used a treadmill and weights machines in the gym to help her tone up, build muscle and boost her basal metabolic rate, which helps you burn more calories over the course of the day.
She's now feeling much more confident, especially after having a boob reconstruction to complete her look.
And Lee feels like she's completely turned her life around.
"I was out partying every weekend trying to find myself, I didn't know who I was or what I liked," she explains.
"I needed a new hobby, I didn't want to be that person anymore. If you don't like the person you are today, you don't have to be that person tomorrow. The girl in the before photos was so sad and she didn't want to wake up the next day.
"I'm proud of myself and my journey, I'm a new person and can't wait to find that special person."
Register for free to continue reading
Registration is a free and easy way to support our truly independent journalism
By registering, you will also enjoy limited access to Premium articles, exclusive newsletters, commenting, and virtual events with our leading journalists
Already have an account? sign in
Join our new commenting forum
Join thought-provoking conversations, follow other Independent readers and see their replies