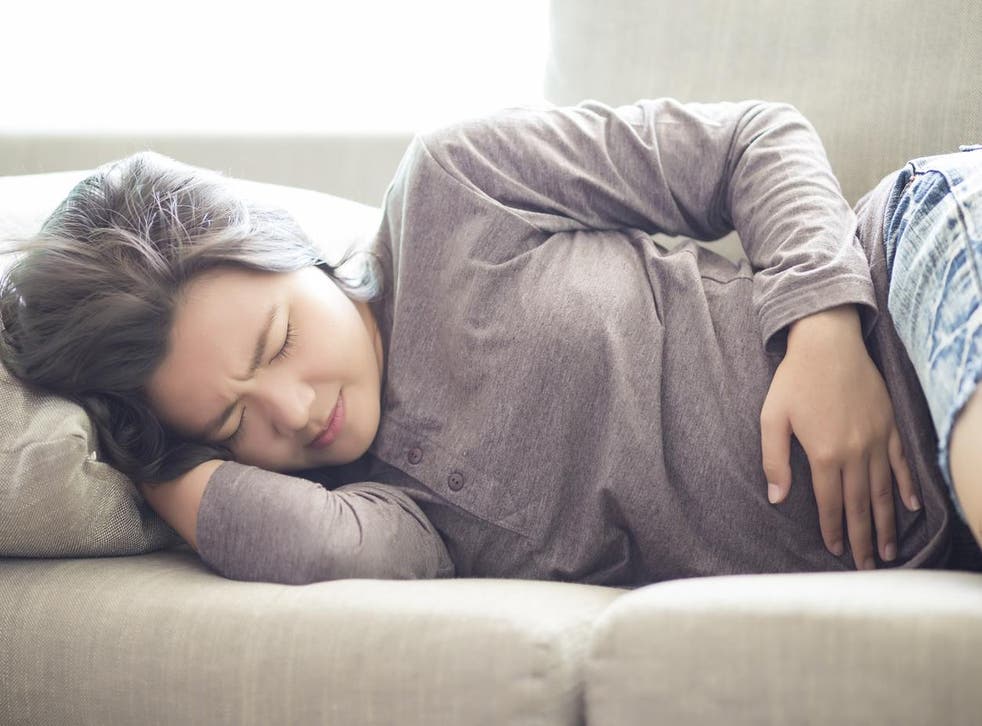 Woman almost dies during sex after ovarian cyst pops
She lost 40 per cent of her blood
A Chinese woman almost died after her ovarian cyst popped during sex with her husband.
26-year-old Xiao Qing hadn't seen her husband for six months when they reunited, but she was rushed to hospital after sex, suffering from acute abdominal pain.
She had ruptured an ovarian cyst which then led to her losing 40 per cent of all her blood.
According to the NHS, ovarian cysts (fluid-filled sacs that develop on a woman's ovary) are very common and there are usually no symptoms.
They usually appear and disappear naturally without the need for any treatment.
Dr Huang Mei from the Hunan Provincial People's Hospital told the Xiaoxiang Morning Post that Xiao Qing wasn't pregnant, but a CT scan had found that she had a large quantity of blood and fluid in her abdomen and pelvic area.
Dr Huang performed a diagnostic laparoscopy (also known as keyhole surgery) on Xiao Qing, which showed the doctors that she had a hemoperitoneum (the presence of blood in the peritoneal cavity).
"There was about 1,500ml of blood loss in her abdomen, which was about 40 per cent of her blood volume," Dr Huang said.
"If she was sent in later, there would be life-threatening risks."
Fortunately Xiao Qing survived.
But doctors discovered that she also had a three centimetre cyst in her right ovary, which they then removed.
According to Dr Huang, there were two possible ways in which the ovarian cyst could have ruptured.
The first could be down to high blood pressure during part of the menstrual cycle, but the rupture could also have occurred due to passionate sex, where a partner could tear the cyst.
Xiao Qing is now believed to be recovering from her surgery.
Register for free to continue reading
Registration is a free and easy way to support our truly independent journalism
By registering, you will also enjoy limited access to Premium articles, exclusive newsletters, commenting, and virtual events with our leading journalists
Already have an account? sign in
Register for free to continue reading
Registration is a free and easy way to support our truly independent journalism
By registering, you will also enjoy limited access to Premium articles, exclusive newsletters, commenting, and virtual events with our leading journalists
Already have an account? sign in
Join our new commenting forum
Join thought-provoking conversations, follow other Independent readers and see their replies