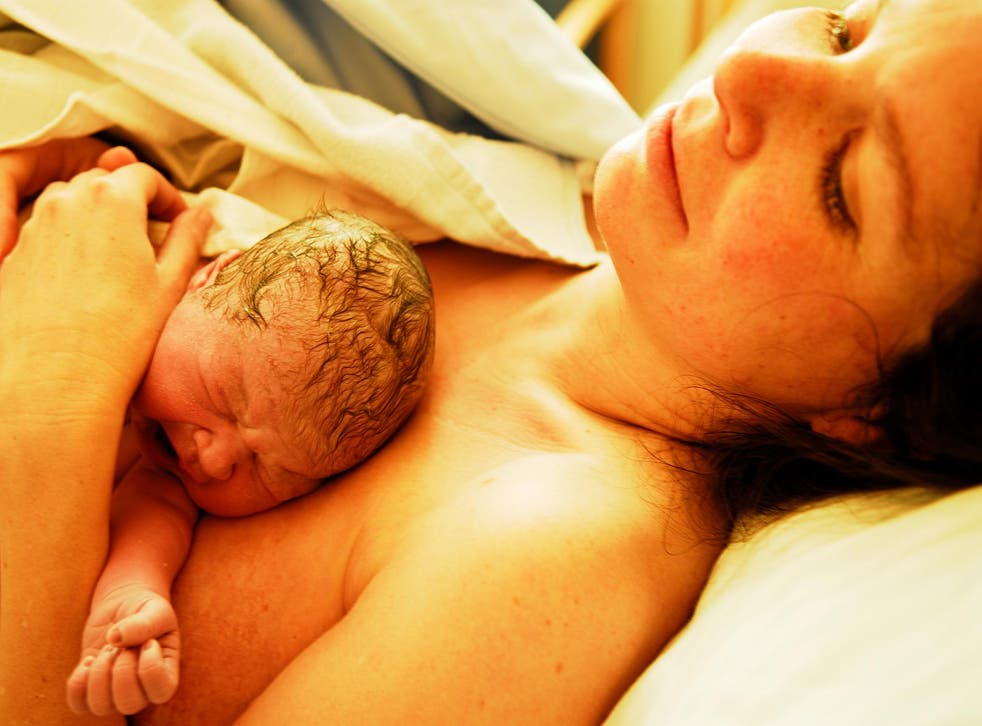 What happens to women's bodies after childbirth? Obstetrician reveals all
'The vagina is an extremely forgiving part of the body,' Dr Rajasingam says
Olivia Blair
Thursday 23 February 2017 12:08 Comments
While the trials and tribulations of childbirth are well-known, what happens to mothers after they have gone through the often painful and occasionally traumatic process is rarely discussed.
The Independent spoke to Dr Daghni Rajasingam, a spokesperson for the Royal College of Obstetricians and Gynaecologists, to ask what exactly women can expect after labour.
What are the common physical symptoms for women to experience after giving birth?
A lot of women put on weight during pregnancy and do not manage to lose it after. There is a lot of change in body shape for a lot of women which, to some extent, is normal. There does need to be some discussion about risk factors if you are very overweight and put on weight during pregnancy. Being as close to your ideal body weight is the best thing for you and the baby in terms of health and wellbeing.
Whether a woman has stretch marks or not can depend as there is a genetic component to this as well as whether you are using the various oils to reduce stretch marks.
Do women bleed a lot after childbirth?
Women can experience bleeding afterwards so tend to use a sanitary towel, this could be for a few days or a week. It depends how much they are bleeding, if they have had a normal delivery, the hormones are adjusting so it should be like a light period.
What happens to the vagina after childbirth?
Through the pregnancy, the pelvic floor is stretched (which is why doing pelvic floor exercises before pregnancy, during and after is really important). For the majority of the woman, it goes back to being not entirely what it was before but a degree of what it was like. It is a bit like a cut: some women will heal with no scar at all, some women will heal with quite a big scar, it does vary.
The vagina is an extremely forgiving part of the body, it can be very swollen and can look quite distressing to some people but after six weeks when the healing has happened it can go back to looking quite normal. If you have had a normal delivery it is common, for some degree, to have bruising on the vagina but this and the swelling should all go within six weeks.
How long do you have to wait to have sex after childbirth?
There is no period where you are not supposed to have sex but, to be frank, if you have had a vaginal delivery and a tear, having sex is not prime in your mind due to the potential for pain. Having intercourse is entirely up to the woman as to when she feels comfortable and when she is not going to be in too much pain, she may initially want to use a bit of lubrication.
While you are bleeding after birth, there is potential for infections. Infection after having a baby is a real risk, for example blowing your nose and going to the toilet can be risky and we advise women about things like this after birth.
Do women experience pain after childbirth?
It can hurt to go to the toilet after childbirth, depending on how the delivery was. If you have a nice delivery, you may not feel any symptoms. Normally opening bowels for the first time is not painful, when you are urinating it might be but they are not things that last a long time.
Can the post-birth experience be difficult mentally?
It depends on the support you have, your attitude and expectations. If you're expecting to go back to being whoever you were before then it can be difficult. The stuff we do not talk about is how you have changed as a woman: you have gone from being this independent individual, who may or may not be in a relationship with a partner, to an individual who has another individual completely dependent on you.
Your bodies change, hormones change - especially in the first few weeks - post-natal depression is common and we do not talk about it often enough. Women may be quite overcome by giving birth but the societal expectation is that they need to be a happy Mum and full of smiles all the time and get through it without any issues. That's not the reality, it is a period of transition. Depending on your support and your social network it can be easy or more difficult.
What is the afterbirth like?
The afterbirth happens after, it is much smaller and quite squishy. A lot of the time it comes out very easy. What might be more painful is when the uterus squeezes it out, you get a couple of contractions with can be painful. If you have pain relief or an epidural you will not feel it any worse than having a baby. Often you are holding your baby and are slightly distracted.
For some, can the process of recovering after childbirth ever be worse than the experience of childbirth?
Yes, it depends on their circumstances and what problems they have.
Register for free to continue reading
Registration is a free and easy way to support our truly independent journalism
By registering, you will also enjoy limited access to Premium articles, exclusive newsletters, commenting, and virtual events with our leading journalists
Already have an account? sign in
Join our new commenting forum
Join thought-provoking conversations, follow other Independent readers and see their replies