The Independent's journalism is supported by our readers. When you purchase through links on our site, we may earn commission.
Worst time to be a parent revealed: Dinner, baths and bed time push stress levels to peak
Parents have revealed the toll of the daily battle to get their under-10s to bed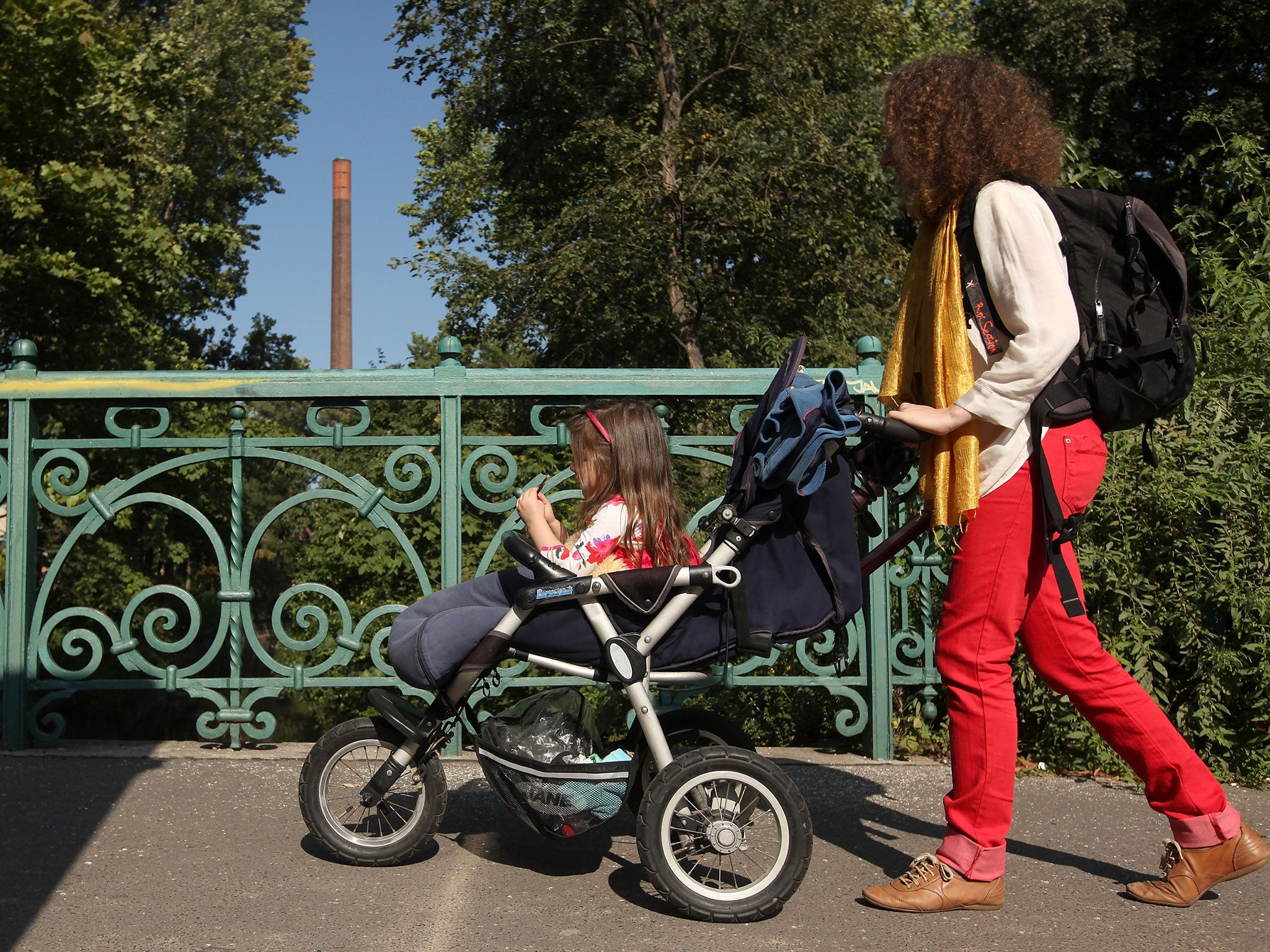 The "perfect storm" of dinner, baths and bed time pushes parental stress levels to their peak, a new survey has claimed.
Precisely 5.08pm is the worst time to be a mum or dad, according to a survey of more than 1,000 parents by Privilege Insurance.
It calculated that parents spend a total of 177 days – almost six months – of their lives feeding and bathing their children, as well as battling to put them to bed before they reach the age of 10.
Instructions have to be repeated up to 30 times during the 70-minute evening ordeal, researchers said, with antics kicking off minutes into meal time.
When asked what the worst moment to be a parent was, many said dinner could be a nightmare with children refusing to eat or finish what they were given, trying to get up or fighting with their siblings.
Almost one in six parents said baths were the worst time and a quarter cited bed time as some children take an hour to get off to sleep.
Additional stress is piled on by the school run, homework, the weekly shop, eating out and "leisure" time, with family days out entailing long car journeys and back seat squabbles.
A spokesperson for Privilege Insurance said many parents surveyed told of embarrassing moments when their children left them red-faced with inappropriate comments.
"Gems recalled with horror by mums and dads include a child asking 'why is that man so fat?' in a doctor's surgery and telling a teacher about their parents' preferred underwear," she added.
"Another child pulled off Santa's beard in a Christmas grotto."
The research was carried out in an online survey of 1,012 UK parents with children aged 10 or under earlier this month.
Separate research by childcare website uk.care.com claimed that parents add to their load by bickering amongst themselves, arguing eight times a month on average about how to bring up the children.
Discipline, dealing with tantrums and the moment when one parent gives in when the other has already said no cause the most disagreements, the study claimed.
Respondents also said arguments cropped up over how much to spend on birthday or Christmas, rewards for good behaviour, how much television to watch or food to eat. .
More than half of parents surveyed by uk.care.com thought they disagreed because they were brought up differently themselves, while 40 per cent said priorities caused a rift.
Top 20 worst moments for parents
Being woken up early in the morning
Tidying up after your child(ren)
Your child(ren) waking you up in the middle of the night
Making your child(ren) do their homework
Grocery shopping with your child(ren)
Making your child(ren) clean their room
Bed time
Keeping your child(ren) entertained
Eating out in restaurants
A child's birthday party
Dinner time
Getting your child(ren) dressed
Dropping your child(ren) off at school/nursery
Family days out
Going on a family holiday
Picking your child(ren) up from school/nursery
Bath time
Child(ren)'s nap time – morning
Child(ren)'s nap time – afternoon
My children fighting
Source: Privilege Family Report
Top 10 things parents disagree on
How to discipline their child
Giving in to tantrums
One parent saying yes to a child when the other had just said no
One not following through on a threat of punishment
One parent shouting or being too strict
Whether to let a baby cry or self-settle
How much to spend on them at birthdays and Christmas
Immediately seeing to a crying baby
Letting child sleep in parents' bed
How to reward children
Source: uk.care.com
Join our commenting forum
Join thought-provoking conversations, follow other Independent readers and see their replies