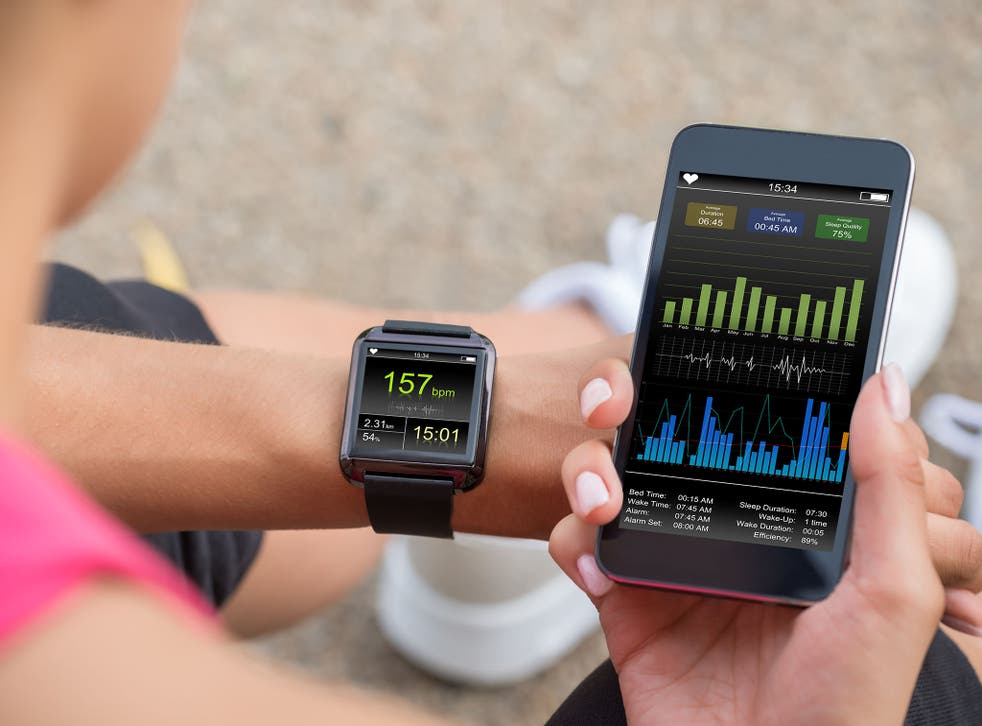 Health, fitness and music streaming set to be most downloaded apps in January 2019, survey claims
After Christmas excess, people will look to shed the pounds 
Apps for health and fitness, music streaming and mindfulness are set to be the most downloaded in January 2019, according to a new poll of 2,000 smartphone owners.
The survey found calorie-tracking app MyFitnessPal is the most likely to be added to the nation's phones in the New Year and music streaming app Spotify is set to be the second most popular app to download.
This was followed by Mindfulness Daily, VoucherCloud and 7 Minute Workout.
Of those polled, 44 per cent said they will use up to 3GB more data than December 2018, while 18 per cent expect to need more than 8GB to get through the most depressing month of the year.
Data experts are putting this down to tired people switching from expensive nights out during December to streaming fitness videos, experimenting with veganism and swerving high street sales shopping for online orders from the sofa.
"With so many people changing their habits in January as they follow through on New Year's resolutions, we increasingly rely on our phones to help us get there – so there's a big impact on data usage," said Sophia Ahmad, a director of Sky Mobile, which commissioned the research. "Short-term trends can really hit hard on data usage, such as people streaming music while out and about exercising, tracking calories, and even shopping.
Other apps likely to be popular in January include Calm, a meditation and relaxation aid, as well as fitness app Daily Burn. Pocket Yoga, Cruelty Free and Nike + Training Club are also among the apps Britons will be turning to in January.
With money-saving is important to many after the expense of Christmas, vouchers and discount apps are also likely to be popular in the New Year. Calorie and nutrition trackers came second followed by travel apps and mindfulness.
UK news in pictures

Show all 50
Saving money is also the nation's biggest self-improvement goal for 2019, according to the survey.
Spending time with friends and family is second on the list followed by travelling, getting fitter and taking up a new skill or hobby.
SWNS
Join our new commenting forum
Join thought-provoking conversations, follow other Independent readers and see their replies