The Independent's journalism is supported by our readers. When you purchase through links on our site, we may earn commission.
Animal rescue charity urges people not to buy Aldi hedgehog igloos after reports of injuries
Rescue organisation claims hedgehogs can get stuck inside such structures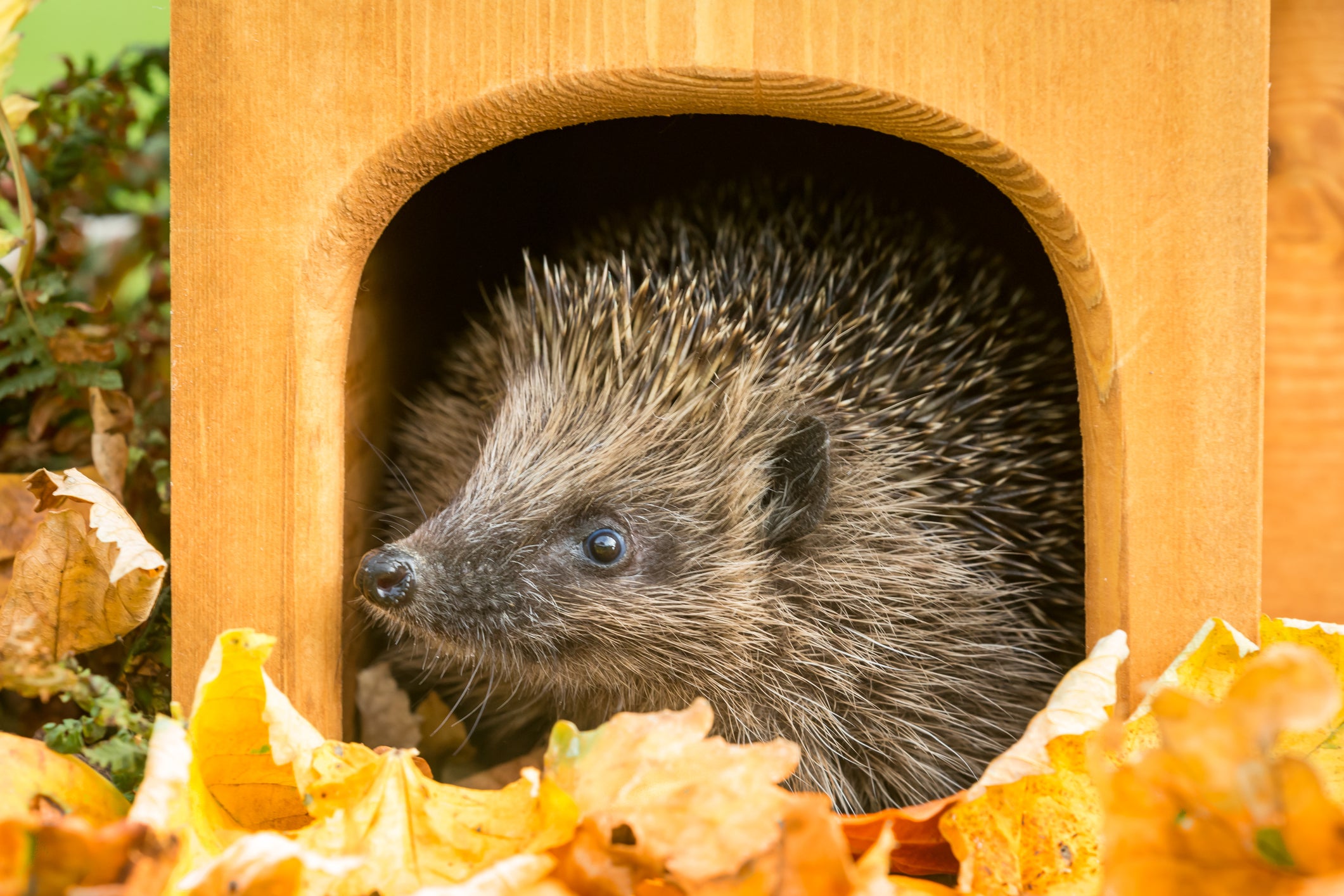 An animal rescue organisation has urged people not to buy Aldi's "igloo hedgehog houses" or similar items due to the fact that the animals can get stuck inside of them.
Watermeadows Hedgehog Rescue, based in Yorkshire, shared a photograph of an Igloo Hedgehog House from an Aldi catalogue on Facebook alongside the caption: "PLEASE DON'T BUY THIS TYPE OF HOUSE.
"In 2019, a carer found a hedgehog that was being fostered had become stuck within this type of house. 
"Due to potential for these houses to cause harm to a hedgehog, this rescue does not recommend this type of house or any other house that is of a similar design/type."
The post was also shared by another animal rescue charity, Hedgepigs and Hoglets Rescue, who added: "Please don't buy these basket igloo houses, hedgehogs get stuck in them and they blow away."
The issue with these particular structures, Hedgepigs and Hoglets Rescue claim, is that they do not have a proper tunnel, meaning the hedgehogs may not be able to safely go in and out of them.
"These igloo houses have been the cause of injury and quite probably deaths for Hedgehogs, consequently, we are calling for their ban," the organisation wrote in a Facebook post.
"Hedgehog rescues report that Hedgehogs spines get caught up in the inside where they become stuck and literally starve to death or at least suffer construction injuries. 
"They should be removed from the market."
The organisation advised hedgehog owners to seek alternative houses for their animals at Gardeners World.
The description of the hedgehog igloo on the Aldi website says the igloo, which costs £9.99, is "big enough for a family of hedgehog". 
"This Gardenline Igloo Hedgehog House features a small entrance tunnel to deter predators from your spikey friends," it adds. 
"In a natural brushwood with waterproof membrane, do your part to help natural wildlife with this cute hedgehog house."
An Aldi spokesperson said: "Over a quarter of a million of these hedgehog houses have been sold over many years by various retailers and charities including the RSPB and The Woodland Trust. 
"It has been tested extensively and our supplier hasn't had any reported safety issues. 
"We are talking to Hedgepigs and Hoglets Rescue to share this information and allay their concerns."
Join our commenting forum
Join thought-provoking conversations, follow other Independent readers and see their replies