Helen Mirren's top five tips for a happy life, from being a feminist to not marrying young
What a hero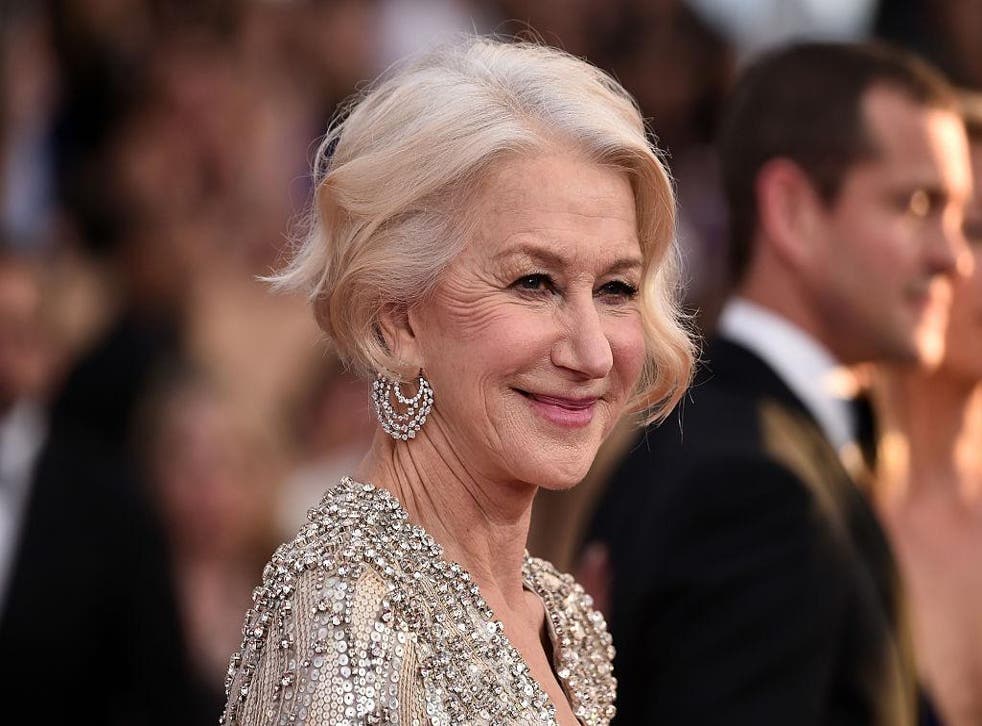 When graduating university, it can often feel like your life is only then really beginning, especially if you've been in full-time education since you were little.
However, it can be pretty daunting too, so inspirational advice from someone older and wise is often very welcome.
And a group of US graduates received exactly that when Dame Helen Mirren shared her five rules for a "happy life" in a speech at their university.
Her top tip? Don't get married too soon.
The 71-year-old actress married her long-term partner, director Taylor Hackford, when she was 52.
Mirren gave her top five pieces of advice in an address at Tulane University's Commencement in New Orleans, Louisiana.
Her second tip is to "treat people like people."
"Every single person, whether they have dominion over your life or not, deserves equal respect or generosity," she said.
And, the actress added, no matter what sex you are, you should "be a feminist," which was met with rapturous applause.
Mirren explained that from her travels across the world over many years, she'd learned that: "When women are given respect, the ability and freedom to pursue their personal dreams and ambitions, life improves for everyone."
She believes feminism is a necessity if we want to move forward: "I am a declared feminist and I would urge you to do the same," she said.
Her third tip is to ignore anyone who judges the way you look, "especially if he or she is some anonymous creep lurking on the internet."
And if you are one of those creeps, stop: "Stop it, just stop it, go outside and do something," she implored.
Pope Francis gives life advice: in pictures

Show all 10
Mirren's fourth pearl of wisdom is: "Don't be afraid of fear." She explained that in the moments when you're challenged by fear, you should throw caution to the wind and look fear straight in the face.
And her fifth and final rule is not to overcomplicate things.
She also shared a list of do's and don'ts:
Among her do's were remembering to call your parents once a week, saying 'thank you.' and opening your heart to love.
And her don'ts included smoking, procrastinating, confusing sex with love and putting hot cups on waxed surfaces.
Sound advice for any stage of life really.
Register for free to continue reading
Registration is a free and easy way to support our truly independent journalism
By registering, you will also enjoy limited access to Premium articles, exclusive newsletters, commenting, and virtual events with our leading journalists
Already have an account? sign in
Register for free to continue reading
Registration is a free and easy way to support our truly independent journalism
By registering, you will also enjoy limited access to Premium articles, exclusive newsletters, commenting, and virtual events with our leading journalists
Already have an account? sign in
Join our new commenting forum
Join thought-provoking conversations, follow other Independent readers and see their replies