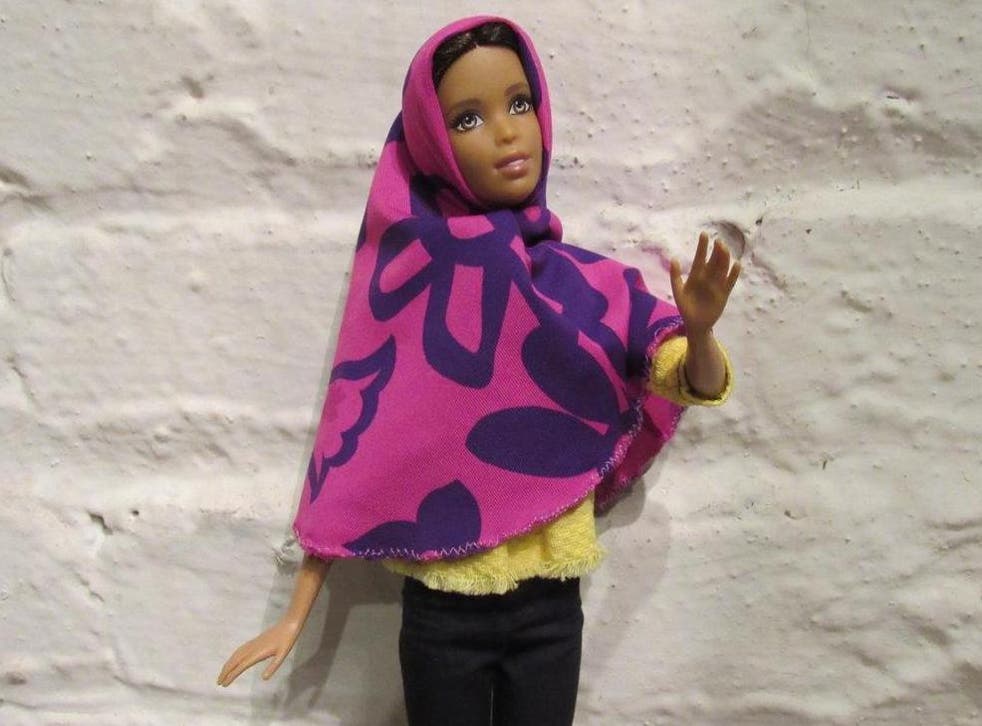 Hello Hijab: Women create Muslim headscarves for Barbies to encourage inclusivity
It's hoped the initiative will make playtime more diverse
Rachel Hosie
Tuesday 09 May 2017 08:45 Comments
Much fuss was made last year over the news that Mattel were launching Barbie dolls with more diverse figures - tall, petite and supposedly plus-size dolls have since hit the shelves.
But for a lot of people, the new dolls really weren't diverse enough and many feared the Barbies were leaving young girls with a very narrow (and unrealistic) image of what a woman should look like.
So some people started creating alternative dolls - we've seen pregnant Barbie, breastfeeding Barbie and now hijab-wearing Barbie.
Rather than create a new doll, three mothers in Pittsburgh have started making and selling hijabs for Barbies.
The initiative, called Hello Hijab, believes that: "while we may look different and have different beliefs, our similarities far outweigh our differences."
It's hoped that the hijab will encourage children to be welcoming of other cultures and make playtime more inclusive.
"We strive for a world where we all live and love together," the creators said.
The handmade hijabs cost $6 (£4.60) and 100 per cent of the proceeds support organisations that "protect and honour our multicultural communities."
"During these tense and very charged times this concept might sound naive, and maybe it is, but we believe that there has never been a better time to reach out and do something positive for someone else," Hello Hijab founders Kristen Michaels and Gisele Fetterman write on the website.
Fetterman came up with the idea after trying to diversify the dolls her five-year-old daughter Grace played with.
"I think little girls and little boys should have access to these [doll hijabs] to familiarise themselves with people who look different than they do, and who believe in different things," Fetterman said.
Hello Hijab is not, however, the first move to create Hijab-wearing Barbies: last year, one woman's Instagram account took the world by storm with her images of exactly that.
Hijarbie, as she is known, is the creation of Nigerian medical scientist Haneefa Adam.
Rather than the usual little shorts, skirts and dresses Barbie wears, Hijarbie's body is fully covered.
And with just under 80,000 followers, people are loving her.
"I thought I had not seen Barbie dressed in a hijab before so I decided to open an Instagram account and dressed Barbie up in the clothes that I made," Adam told CNN.
"I thought it was really important for a doll to be dressed like how I would be."
Register for free to continue reading
Registration is a free and easy way to support our truly independent journalism
By registering, you will also enjoy limited access to Premium articles, exclusive newsletters, commenting, and virtual events with our leading journalists
Already have an account? sign in
Join our new commenting forum
Join thought-provoking conversations, follow other Independent readers and see their replies