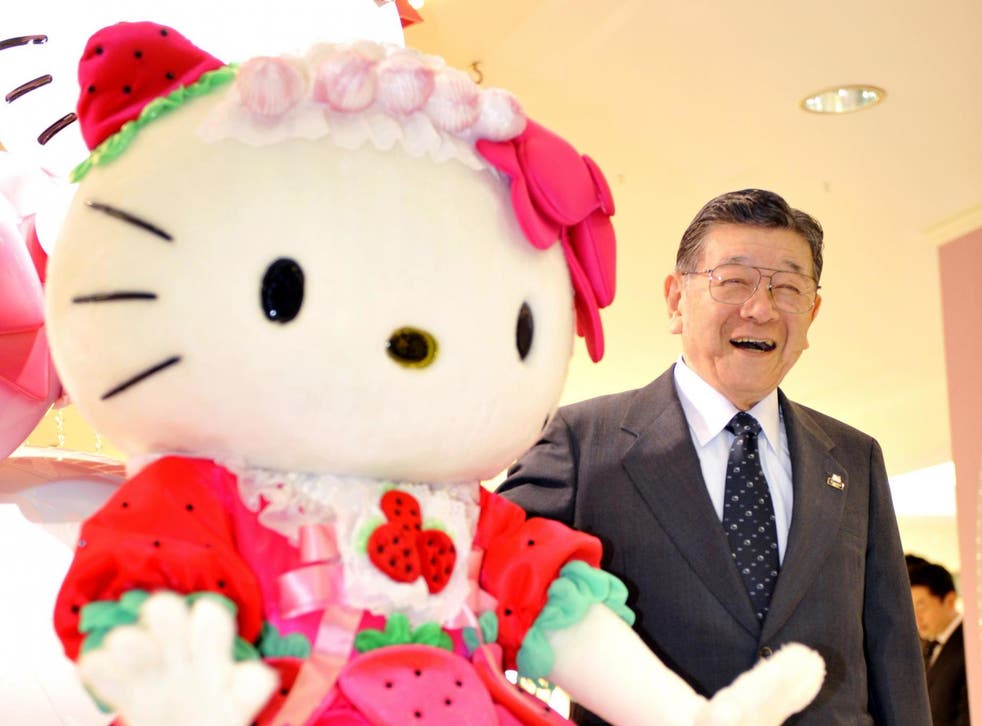 Hello Kitty founder Shintaro Tsuji steps down after 60 years
The 92-year-old is to be succeeded by his grandson as president and chief executive of Sanrio on 1 July
The chief executive and president of Sanrio, the company behind Hello Kitty, is to step down from the helm after more than six decades.
In 1960, Shintaro Tsuji founded Sanrio, originally named Yamanashi Silk Company.
Hello Kitty was conceived by the company in the early 1970s, a character created by designer Yuko Shimizu.
Now 92 years old, it has been announced that Shintaro is to step down from his position at Sanrio on 1 July, when he will be succeeded by his grandson, Tomokuni Tsuji.
According to data gathered by Bloomberg, 31-year-old Tomokuni will become the youngest chief executive of any Topix-listed Japanese company.
Coincidentally, the soon-to-be new boss of Sanrio shares his birthday with Hello Kitty, on 1 November.
However, he is 14 years younger than the anthropomorphic character.
Shintaro would have likely been succeeded as chief executive and president by his son, Kunihiko, Bloomberg states. However, Kunihiko died in 2013 at the age of 61 after suffering heart failure.
Shintaro will remain chair of the company when his grandson takes over.
Hello Kitty cafés around the world

Show all 9
In 2014, Sanrio sparked confusion among fans of Hello Kitty when the company stated that the character was not a cat, but a "happy little girl".
Speaking to the LA Times, anthropologist Christine R Yano, who was put in charge of a 40th anniversary retrospective of Hello Kitty by Sanrio, made the correction.
"Hello Kitty is not a cat. She's a cartoon character. She is a little girl. She is a friend," the professor said.
"But she is not a cat. She's never depicted on all fours. She walks and sits like a two-legged creature."
Register for free to continue reading
Registration is a free and easy way to support our truly independent journalism
By registering, you will also enjoy limited access to Premium articles, exclusive newsletters, commenting, and virtual events with our leading journalists
Already have an account? sign in
Register for free to continue reading
Registration is a free and easy way to support our truly independent journalism
By registering, you will also enjoy limited access to Premium articles, exclusive newsletters, commenting, and virtual events with our leading journalists
Already have an account? sign in
Join our new commenting forum
Join thought-provoking conversations, follow other Independent readers and see their replies