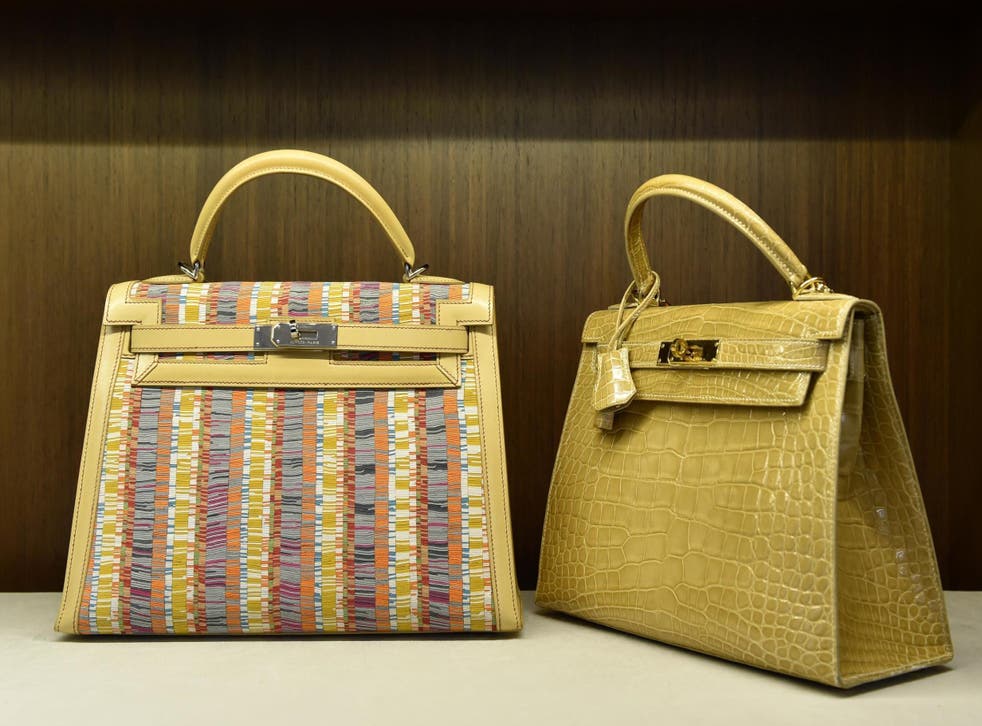 Country club sues waiter after red wine spill ruins $30,000 Hermès purse
Wine ruined Hermès Kelly bag 'beyond repair' 
Chelsea Ritschel
New York
Tuesday 12 November 2019 17:18 Comments
A country club is suing a waiter after the server accidentally poured red wine on a guest's $30,000 (£23,365) pink Hermès Kelly handbag.
On 7 September, 2018, Maryana Beyder was dining at the Alpine Country Club in Demarest, New Jersey, when the incident occurred - ruining her expensive, discontinued handbag.
"Whoever the waiter was proceeded to pour red wine and didn't stop," Beyder's lawyer, Alexandra Errico, told the North Jersey Record. "Poured it all over her. Poured it all over her husband. And poured it all over a very expensive Hermès bag."
After requesting numerous times that the club cover the costs of the damages, to no avail, Beyder sued the club for negligence.
However, on Monday, the lawsuit took a turn, when the country club responded by suing its employee, identified as "John Doe," on the basis that the server is liable for the damages.
The Ten Best Designer Handbags

Show all 10
Errico says the new court filings, and the club's attempt to shift blame, have left her and her client "appalled"
"It has absolutely nothing to do with the waiter, we were not trying to collect any money from the waiter," Errico told the New York Post. "There was never any intention of my client to go after this person at all.
"The only intention was to have the employer take responsibility."
According to Errico, they only meant to go after the "very, very, very rich country club," and were forced to include the server in the lawsuit.
"We were forced to include him, but they didn't have to," Errico said. "They did not have to sue their own employee."
Errico also suggested that the club was discriminating against its client for owning the expensive handbag, telling Vice: "It's sort of like a rich person problem. They couldn't comprehend that a bag could be that much.
Luxury brand Hermes showcases array of handbags in promo video
"They kind of discriminated against her that she actually owned that type of bag."
Hermès Kelly bags, which are named for Grace Kelly, retail for thousands of dollars, with the record for the most expensive Kelly bag held by the Hermès 32cm Matte Geranium Porosus Crocodile and Black Togo Leather Sellier Kelly Bag with Feet, which sold at auction for $125,000.
According to Vice, becoming a member of the Alpine Country Club entails paying a "$65,000 initiation fee, along with annual dues of more than $19,000 after that".
The Independent has contacted Alpine Country Club for comment.
Register for free to continue reading
Registration is a free and easy way to support our truly independent journalism
By registering, you will also enjoy limited access to Premium articles, exclusive newsletters, commenting, and virtual events with our leading journalists
Already have an account? sign in
Join our new commenting forum
Join thought-provoking conversations, follow other Independent readers and see their replies