Witches plan ritual to hex Supreme Court Justice Brett Kavanaugh
The hexing will be held on Saturday in Brooklyn, New York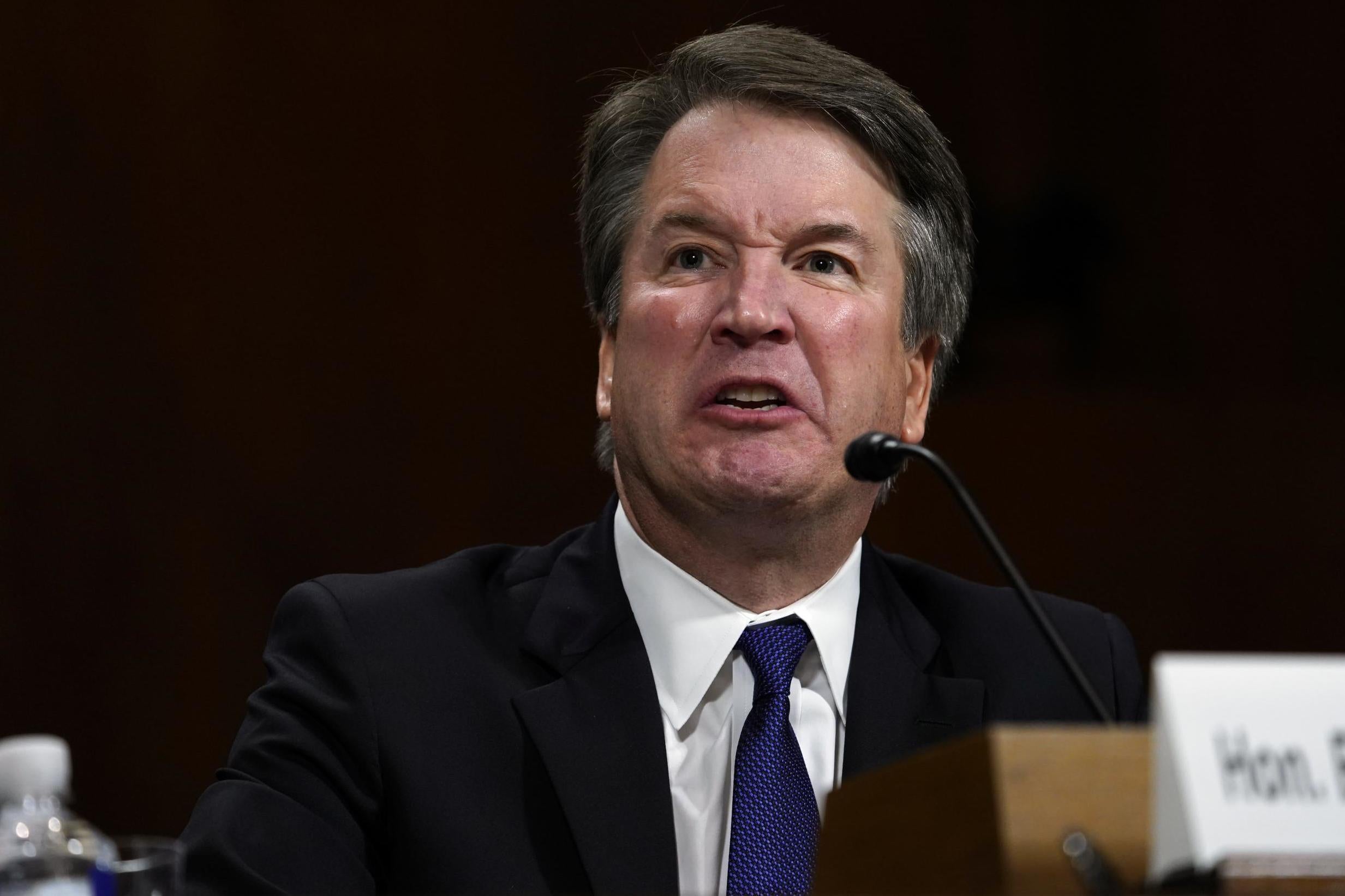 Following the controversial confirmation of Judge Brett Kavanaugh to the Supreme Court, self-proclaimed witches have decided to use their powers to make the justice's life miserable.
Operating out of Brooklyn bookstore Catland Books, described on its website as "Brooklyn's premier metaphysical boutique and event space," co-owner Dakota Bracciale is coming for Kavanaugh - alongside dozens of others this Saturday, as part of a planned ritual to hex the newest Supreme Court judge.
The event, which was advertised on Facebook as a "public hex on Brett Kavanaugh and upon all rapists and the patriarchy which emboldens, rewards and protects them," is sold-out - which is both bad news for Kavanaugh and for the more than 14,000 people who have expressed interest in going.
Fortunately for those who couldn't get tickets, the unprecedented interest in the event has led Bracciale to schedule a second hexing on November 3.
In addition to putting a hex, defined as casting a spell or bewitching, on Donald Trump's nominee to the highest court, the New York City-based witches want to use their craft to make a statement regarding the state of the nation.
"On the practical aspect, yes there is spell casting and we are going to curse him and hex him and wish him bad things," Bracciale told The Independent. "But on a more important level, this is a coming together of people who recognise this as an important moment in our country.
"The trial was a crystallisation and outing of what we now see is the truth."
Bracciale also told us the event will function as a place of "support and camaraderie and community and, most importantly, solidarity" for survivors - with the main idea to convey "we hear you, we see you, we believe you, we don't want you to be silent, we don't want you to be afraid."
Following the hexing, there will be a second ritual called "The Rites of the Scorned One," which will be a "more cathartic but supportive act," according to Bracciale, who described it as a ritual "centred around the understanding that rage is an extremely important part of our person and self-sovereignty."
In pictures: Chaos and fury at Brett Kavanaugh's confirmation hearing
Show all 21
"Rage helps us survive and carry on and, as survivors, it can help us really build the life we want," Bracciale said.
As for the actual hexing, details of what it entails won't be revealed until the night, but Bracciale did tell us: "The harm we want to inflict on Kavanaugh and Trump ... is that they be exposed and shown for what they are and ousted or at least discredited."
However, while the hex does involve a full ritual and spells, Bracciale is adamant that a previous knowledge of witchcraft is unnecessary - and that believers and non-believers can come and join.
"People are welcome to be critical," they told us. "Witchcraft is about scepticism and doubt and critical thinking, and choosing your ethics and morals, and choosing what your world view is and how you interact with the world around you.
"You don't need prior knowledge or any level of expertise. You don't have to engage or participate either. We don't want anyone to be discouraged. They are more than welcome to come and participate or not participate - that is totally up to them."
As for Bracciale's reaction to the immense interest in the event, they aren't surprised - as three previous group hexes targeted towards President Trump received similar responses "but on a smaller scale."
"We are at a crisis point in America and we have to figure out who we are and what we believe and what we are going to allow," Bracciale said.
Support free-thinking journalism and attend Independent events
Although tickets to the first hex against Kavanaugh are sold out, the November event is still open - with 50 per cent of the proceeds from the first event set to be split between Planned Parenthood and the Ali Forney Centre, dedicated to helping homeless LGBT youths, and proceeds from the second event going to the Southern Poverty Law Centre and the Sylvia Rivera Law Project.
You can purchase tickets to the November event here.
Join our commenting forum
Join thought-provoking conversations, follow other Independent readers and see their replies