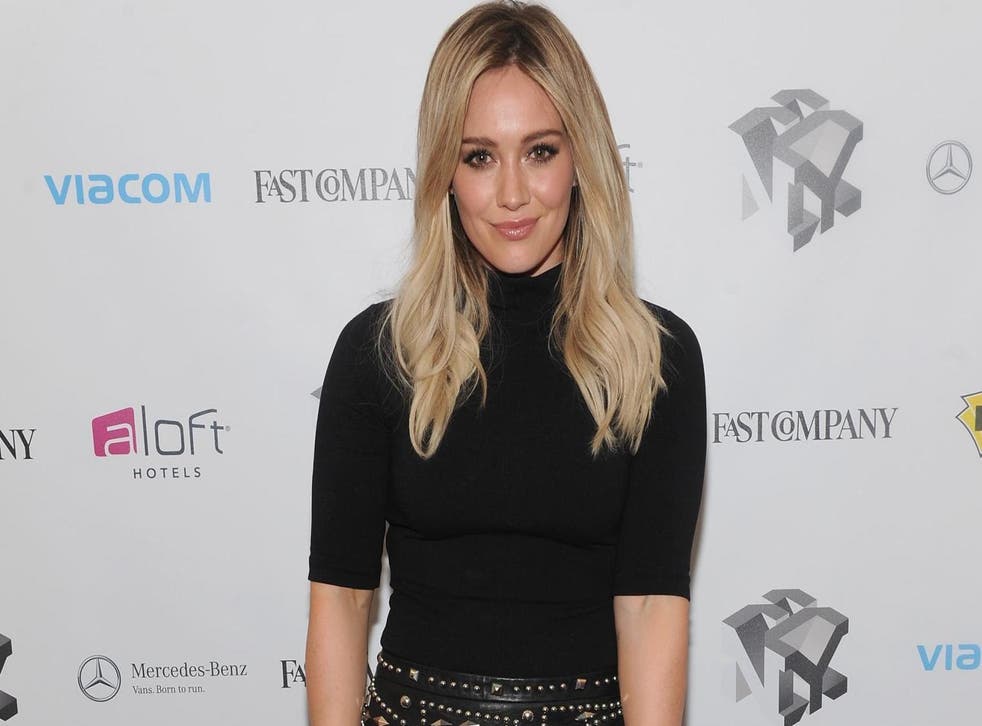 Hilary Duff says being a young mother was 'a little isolating'
Actress says she lost a 'big chunk of her identity' during first year as a parent
Hilary Duff has opened up about motherhood and the challenges she faced being a young parent.
According to the actress, who appeared on an episode of The Motherly Podcast, she felt "isolated" when she gave birth to her first child, son Lucas, at the age of 24.
"It was a little isolating in the beginning because I didn't have any friends that had babies yet," Duff said, acknowledging that she felt like she lost a "big chunk of her identity" during the first year.
However, according to the 31-year-old, she'd always wanted to be a mother so it wasn't "a negative" - but she didn't realise at first how "all-encompassing it would be".
"I knew it was the most important biggest job in the world, but it looks very different once you're just in the household with the baby by yourself all the time," the mother-of-two said.
Motherhood in quotes

Show all 10
Despite the difficulties she faced when she first had her son, Duff said being a mother is one of "the happiest, most beautiful experiences" and that she learned to embrace her new identity.
According to the actress, it took first realising that her thoughts for the time-being would mostly be centred around being a mother before she was able to find herself again.
She said: "Once you do find yourself again, you have the biggest thing under your belt that nobody can take away from you and you're so powerful and you're so confident".
"I did spin it as a positive thing because sitting in it when it was happening maybe I was a little sad about it and I didn't feel like I had anyone to go through the experience with, but then I came out on the other side.
"I'm like, 'I'm a freaking super woman and I can do anything and I have confidence for days.'"
Duff, who gave birth to daughter Banks eight months ago, is frequently outspoken about motherhood on social media.
Support free-thinking journalism and attend Independent events
In May, the actress was praised for opening up about the realities of breastfeeding as a working mother.
Join our new commenting forum
Join thought-provoking conversations, follow other Independent readers and see their replies