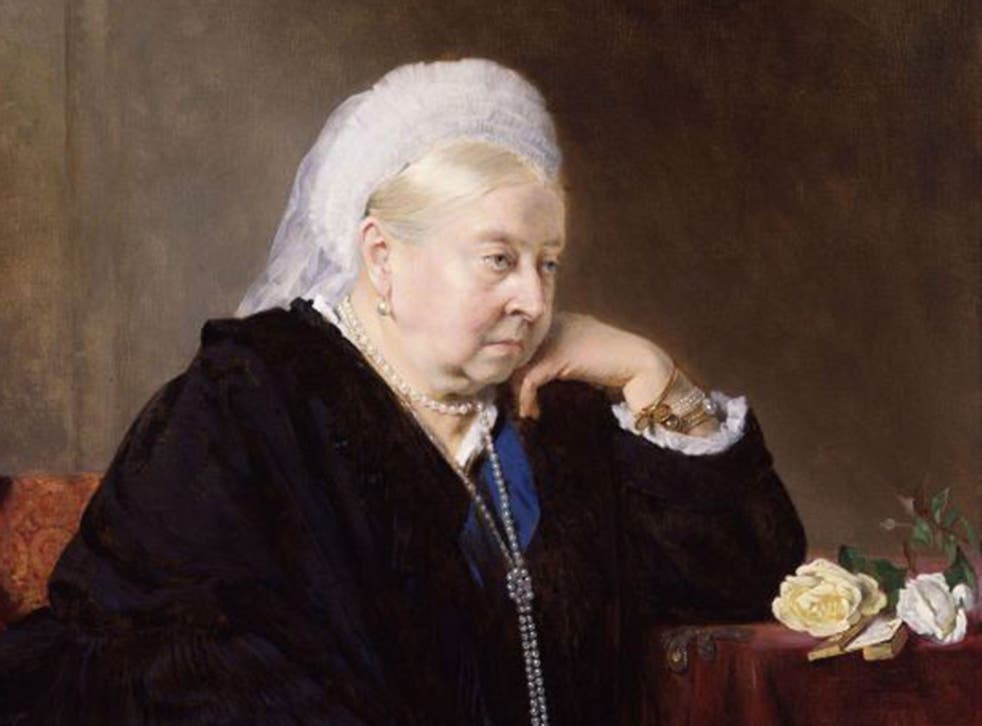 A pair of Queen Victoria's 'big cotton knickers' has sold for £10,500
Underpants of Britain's longest serving monarch have been sold into multiple private collections but never before for this much money
Alice Harrold
Saturday 11 July 2015 17:30 Comments
An unnamed bidder has paid £10,500 for a pair of Queen Victoria's 45in underpants.
The price, which is the highest ever paid for a pair of Queen Victoria's pants, was given to an auction in Wiltshire.
Chippenham Auction Rooms, had expected to receive about £5,000 and were surprised by the "record-breaking" bid.
The item was sold on behalf of Yesterday's World, a museum in Sussex.
The large waisted, cotton pants are embroidered with the royal VR monogram.
The bidder, an English woman who is a private collector, asked not to be identified.
The auction also sold nightdresses and stockings worn by Queen Victoria and her third child Princess Alice.
According to a spokesperson for the auction house, the woman also bought a number of other items of royal clothing and a set of replica Crown Jewels, which she paid £5,500 for.
Auctioneer Richard Edmonds said: "We've had a lot of interest in this sale and the auction room was packed with buyers and interested spectators. This is a record-breaking price for Victorian royal intimate apparel."
Register for free to continue reading
Registration is a free and easy way to support our truly independent journalism
By registering, you will also enjoy limited access to Premium articles, exclusive newsletters, commenting, and virtual events with our leading journalists
Already have an account? sign in
Join our new commenting forum
Join thought-provoking conversations, follow other Independent readers and see their replies