Divers find prehistoric forest dating back 10,000 years submerged in North Sea off Norfolk coast
The trees were part of land that once stretched all the way to Germany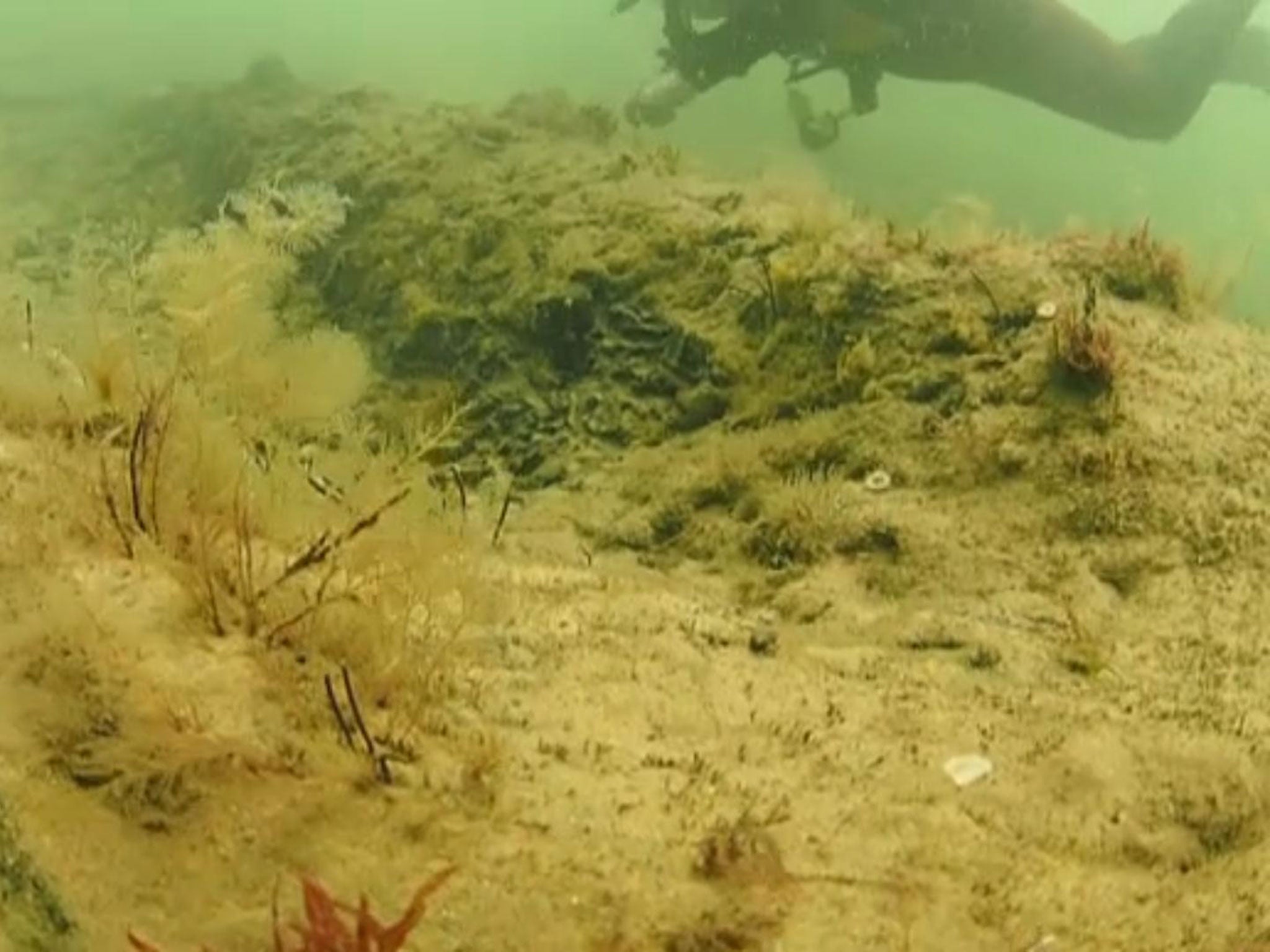 The remains of a prehistoric forest dating back 10,000 years has been found by amateur divers off the coast of Norfolk.
The trees, which once stretched from England to Germany, have been submerged for millennia beneath the North Sea and were covered by layers of sand before being revealed by stormy seas.
Divers Dawn Watson and Rob Spray, from volunteer group Seasearch, were studying marine life just 300m from the shore at Cley when they made the discovery.
"I set off north and I'd been swimming for about 15 minutes before I came to anything," Ms Watson, 45, told the BBC.
"It was a great wave of black stuff in front of me and it took me a while to work out what it was but it was just wood, shaped like a wave.
"To start with I thought it was a piece of wreck because it looked like a piece of hull…it's the remains of a forest, probably oak trees that have been knocked flat, presumably by outwash from a glacier."
Some of the wood was compressed but whole tree trunks with branches could be seen, with starfish and crabs making knots in the wood their home.
The preserved forest was part of the former landmass known as Doggerland, which connected the UK to mainland Europe until after the last Ice Age, when it was flooded by rising sea levels.
Boats have salvaged mammoth and lion fossils from the sea, as well as prehistoric tools and weapons, but scientists had no idea the forest could still be seen so close to the Norfolk shore.
Doggerland was once so vast that hunter-gatherers who could have walked to Germany across its land mass, the BBC reported.
"At one time it would have been a full-blown Tolkien-style forest, stretching for hundreds of miles," Mr Spray told the Eastern Daily Press.
"It would have grown and grown and in those days there would have been no one to fell it, so the forest would have been massive."
Last winter's storm also revealed prehistoric forests off the west coast of Wales and in Cornwall.
Gnarled tree stumps and roots, believed to be dating from the Bronze Age, have become visible for the first time after peat was washed away on the shore near the village of Borth, Ceredigion.
The heavy winds and rain also shifted swathes shingle and sand on Cornish beaches, to reveal trunks of oak, beech and pine near Penzance in Mount's Bay.
Join our commenting forum
Join thought-provoking conversations, follow other Independent readers and see their replies