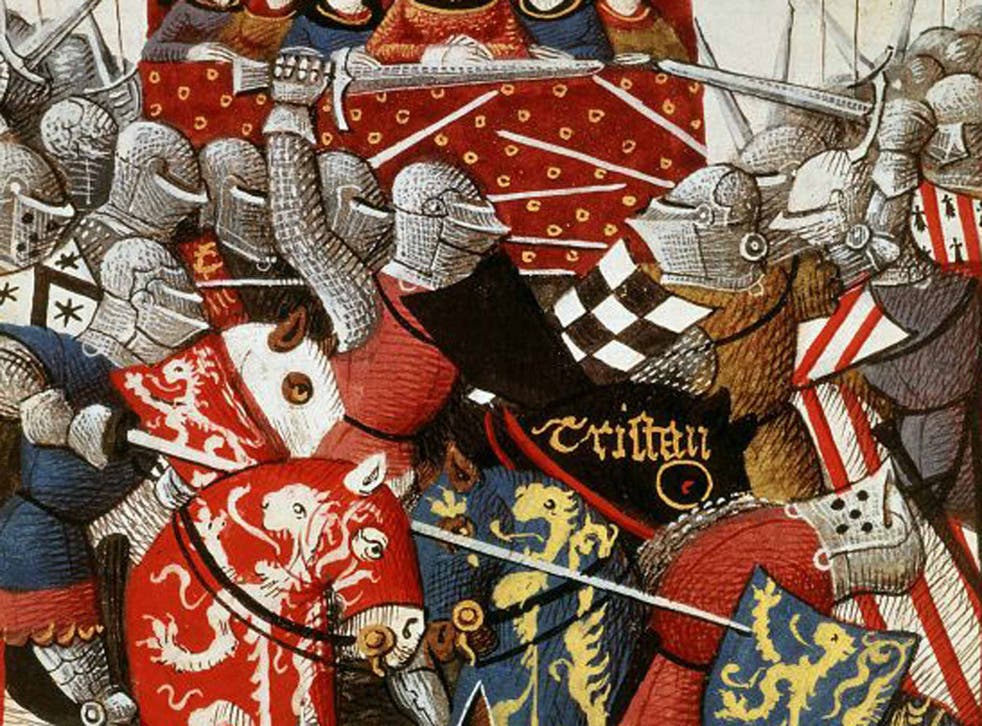 The Sword of Tristan: Rhodri Marsden's Interesting Objects
Number 82
Thursday 08 October 2015 11:42 Comments
Legend has it that the Cornish knight Tristan slayed Morholt with his trusty sword and in doing so broke a bit off, which must have been annoying. His subsequent romance with the Irish princess Iseult is a well-known tale, but presuming that these events actually happened and weren't just made up by some medieval poet, what happened to the sword?
Well, King John definitely had it, so he reckoned. The means by which our former monarch came to have it under his stairs are unclear, but in 1215 he listed it among his earthly possessions, along with the imperial regalia of his grandmother, the Holy Roman Empress Matilda, and a bunch of jewels, goblets, flagons, rings, pendants, combs and candelabras.
If John saw himself as some kind of heroic successor to the knights of old, he perhaps would have derived a degree of personal legitimacy from Tristan's broken sword.
Around this time, John was a man on the move. As he hurtled around England dealing with rebel barons, he made a fateful trip from King's Lynn to Newark – 799 years ago this weekend – with all his valuables in tow. While traversing The Wash, his baggage carriages got sucked into a whirlpool along with his "treasures, precious vessels and all the other things which he cherished with special care". Including, it is presumed, the Sword of Tristan. Yes, he left it in The Wash. We've all done something similar.
John died a few days later (some say down to "grief of mind on account of the things swallowed up by the waves") and the items in that 1215 inventory disappeared for ever. That said, Henry III apparently used Tristan's Sword to crown Queen Eleanor of Provence in 1236, and in 1300 another one popped up in a tomb in Lombardy. There are probably loads of them. Maybe check your attic.
@rhodri
Register for free to continue reading
Registration is a free and easy way to support our truly independent journalism
By registering, you will also enjoy limited access to Premium articles, exclusive newsletters, commenting, and virtual events with our leading journalists
Already have an account? sign in
Join our new commenting forum
Join thought-provoking conversations, follow other Independent readers and see their replies