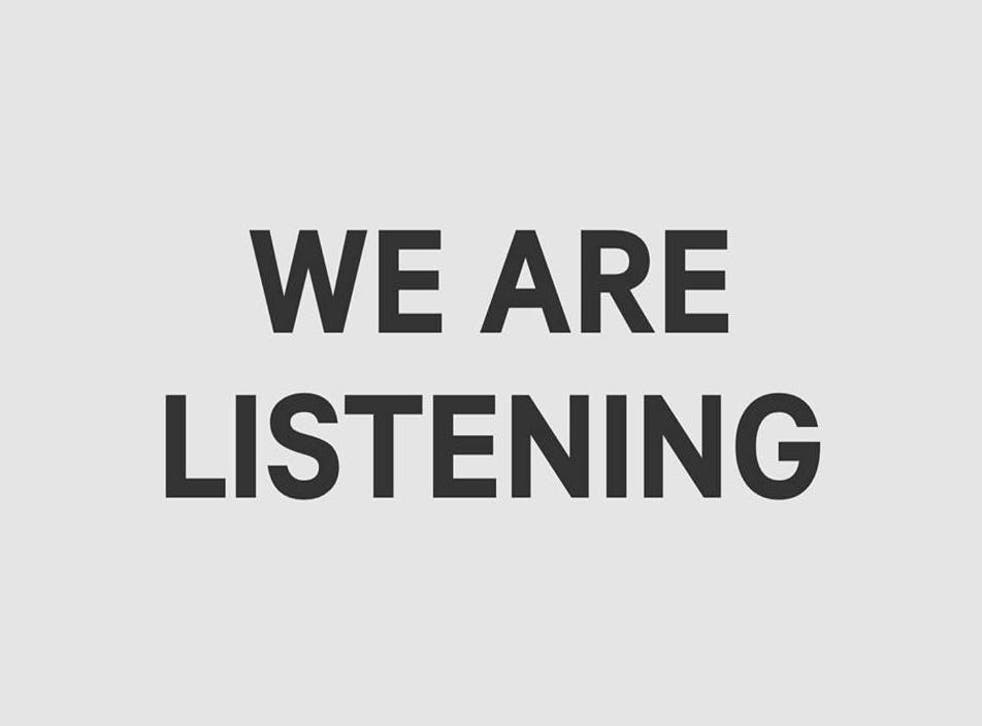 H&M hires diversity leader in wake of 'racist hoodie' controversy
In the wake of their latest controversy, Swedish fashion brand H&M has made the decision to hire a diversity leader - in the hopes the move will keep the company clear of further accusations of racism.
Announcing the decision on their Facebook page, the retail giant insisted that the move is meant to prove their "commitment to addressing diversity and inclusiveness is genuine.'
In the same post, the company reiterated that the recent incident was "entirely unintentional" but that it made them aware of their own influence as a brand.
They wrote the incident "demonstrates so clearly how big our responsibility is as a global brand."
The post, which accompanied a picture reading: "We are listening," has been shared only 48 times.
But from the comments, it appears many of H&M's customers aren't ready to forgive, or forget, just yet.
One person commented: "How many times can you apologise for the same thing? I feel it's getting way out of hand now."
Another wrote: "Too little too late...Never once was it a consideration. Not aforethought or afterthought. Only because of backlash and a possible deficit to your bottom line do you suppose to make a 'change.' We don't believe you."
However, others feel the company's apology was enough to make amends for the racist advert.
One comment reads: "It was a mistake, we ALL make them and your apology seems genuine. Most companies would of hid or ignored the outrage, you guys got in front of it immediately and made adjustments. Love your product."
The company's announcement comes days after the young model's parents revealed that they found nothing offensive about the advert.
Appearing on TV to discuss their son Liam's safety after he was featured in the H&M ad wearing a sweatshirt that read "coolest monkey in the jungle,' the couple also admitted that they have had to move from their home to keep their child safe after the controversy.
While H&M clearly missed the mark with this ad, hopefully, the hiring of a diversity leader will help guide the company in the future.
Register for free to continue reading
Registration is a free and easy way to support our truly independent journalism
By registering, you will also enjoy limited access to Premium articles, exclusive newsletters, commenting, and virtual events with our leading journalists
Already have an account? sign in
Register for free to continue reading
Registration is a free and easy way to support our truly independent journalism
By registering, you will also enjoy limited access to Premium articles, exclusive newsletters, commenting, and virtual events with our leading journalists
Already have an account? sign in
Join our new commenting forum
Join thought-provoking conversations, follow other Independent readers and see their replies