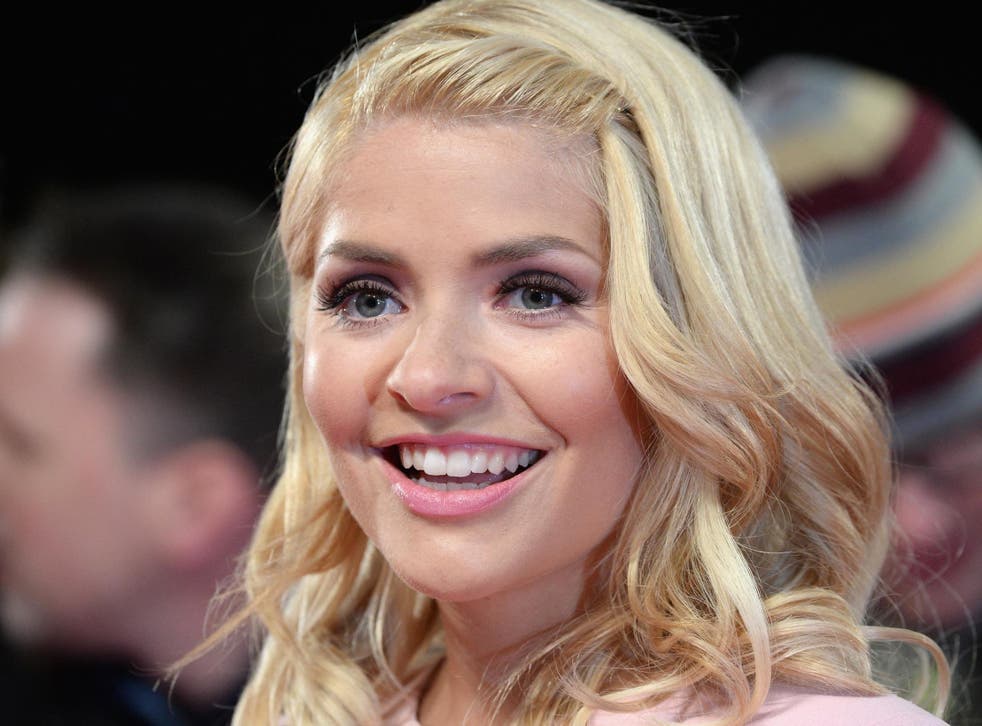 Holly Willoughby opens up about her dyslexia: 'I was convinced everybody thought I was stupid'
'I've struggled with dyslexia since I was young and it used to hold me back,' says This Morning presenter
Olivia Petter
Thursday 04 June 2020 10:55 Comments
Holly Willoughby has opened up about her struggles with dyslexia and how she makes mistakes on TV because of it.
The 39-year-old presenter, who has hosted This Morning with Phillip Schofield since 2009, explained that she has suffered from the learning difficulty from a young age.
The NHS says dyslexia is a common learning difficulty that can cause problems with reading, writing and spelling. It impacts up to 10 per cent of the UK population.
"I've struggled with dyslexia since I was young and it used to hold me back," she told Red magazine.
"At school, reading out loud absolutely terrified me because I'd get all the words wrong and I was convinced everybody thought I was stupid."
Willoughby explained that she is still impacted by the condition today.
"It still happens now – most of the mistakes I make on This Morning are because of it," she said.
"But it doesn't do what it did to me back then because I don't let it have power.
"I now know that it's all about how you package it in your head."
Elsewhere in the interview, Willoughby, who has three children with her husband Daniel Baldwin, spoke about letting go of the guilt she harbours for being a working mother.
"Becoming a mum was the only thing I knew I definitely wanted when I was growing up, but the image I had never involved me being a working mum and that's been the biggest challenge," she told the publication.
"I've been riddled with guilt about getting that part wrong. You love them so much and you don't want to mess them up."
Willoughby added that she didn't drop two of her children off on their first day of school because she was working.
"I hate that I wasn't there because those are memories you can't get back," she said.
"But I've realised the only way that I can combat those feelings is to accept that sometimes I don't get it right – and that's fine."
Read the full Holly Willoughby interview in the July issue of Red, on sale from 4 June.
Register for free to continue reading
Registration is a free and easy way to support our truly independent journalism
By registering, you will also enjoy limited access to Premium articles, exclusive newsletters, commenting, and virtual events with our leading journalists
Already have an account? sign in
Join our new commenting forum
Join thought-provoking conversations, follow other Independent readers and see their replies