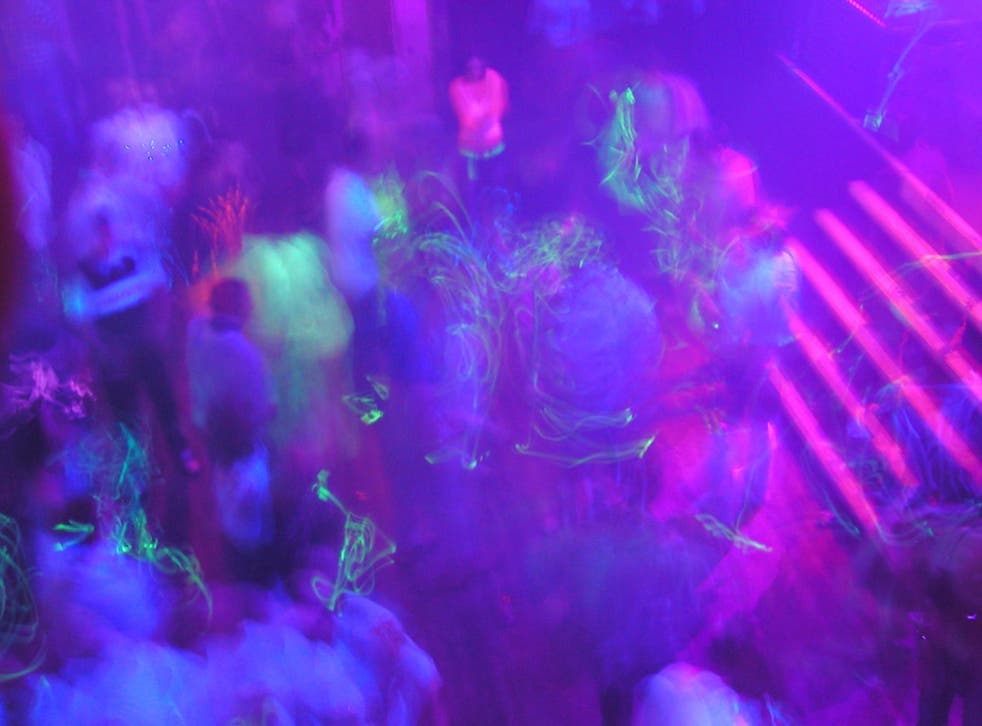 A hip Hong Kong fashion and art pop-up left people with weird burns and light sensitivity
'The skin on my face is flaky and peeling'
Olivia Petter
Monday 30 October 2017 16:14 Comments
A trendy pop-up event in Hong Kong left attendees with "sunburn" and sensitive eyes after exposing them to decorative ultraviolet lights on Friday.
The event was hosted by Japanese artist Hajime Sorayama and men's street wear publication Hypebeast and took place at The Landmark, a popular shopping mall located in the Central district.
James Acey, who was the DJ for the night, woke up the next morning with "the worst eye pain" he'd ever experienced, HKFP reports.
"Essentially the feeling that there is sand in my eyes and it can't be washed or blinked away," he said.
Initially, Acey thought his reaction was due to allergies, however, he explained that he'd never experienced an allergic reaction as severe as this.
At times, he confessed that he thought he was going blind, as his eyes were watering so much that he struggled to stop them from closing.
The symptoms lasted for 12 hours, he said.
After speaking with other attendees, Acey found that they had sunburn symptoms, which he was also experiencing.
"The skin on my face is flaky and peeling," he said.
Upon hearing that others were also suffering, Acey did some research and found that it might be down to a specific type of UV light that was present at the event.
He returned to the event venue and photographed the UV light bulb in use there which, he found out, is primarily used as a disinfectant.
Hypebeast are reportedly investigating the incident and have advised suffering attendees to purchase eye drops and seek medical advice.
In response to HKFP, the contemporary men's fashion title have insisted that safety is their "utmost priority" and explained that they have brought in legal experts to handle the issue moving forward.
"The case is now under investigation by the insurance company and we are not in a position at the moment to draw conclusions about what happened," they said.
"However, an initial review suggests that the light contractor might have installed a type of non-approved lighting in a part of the area in the venue without our knowledge."
Their remarks were echoed in a statement released by The Landmark: "We are aware that the privately organised Hypebeast event on 20th October 2017 is currently under investigation. As the event took place at Landmark, we are paying close attention to the situation."
Register for free to continue reading
Registration is a free and easy way to support our truly independent journalism
By registering, you will also enjoy limited access to Premium articles, exclusive newsletters, commenting, and virtual events with our leading journalists
Already have an account? sign in
Join our new commenting forum
Join thought-provoking conversations, follow other Independent readers and see their replies