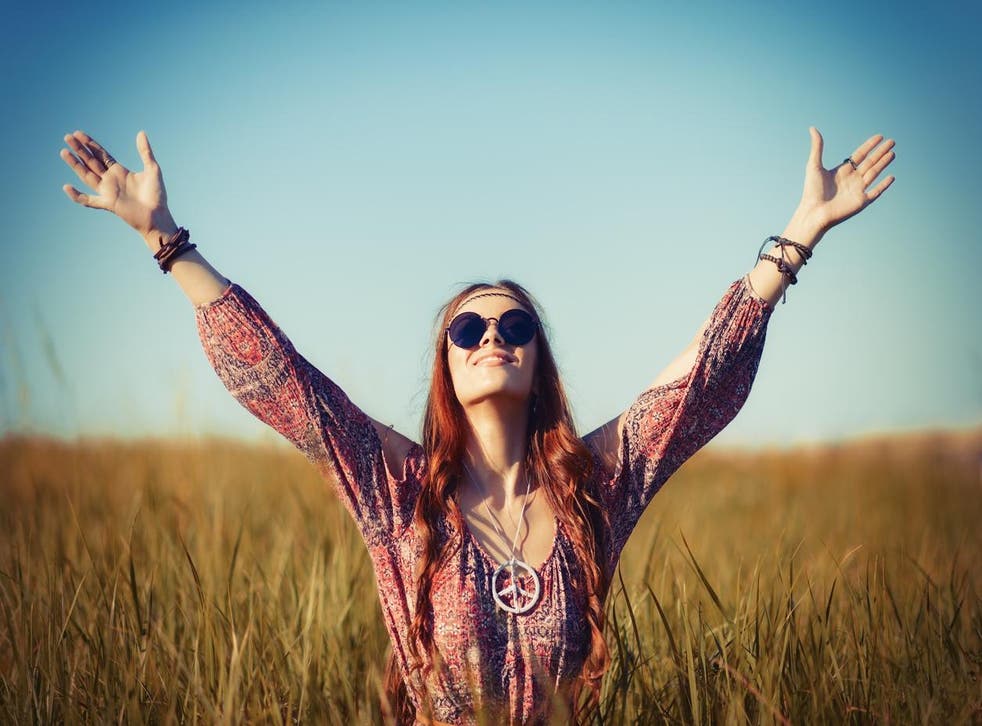 Why do so many millennials believe in horoscopes?
Often associated with older women in boho dresses and strings of beads, it seems there's growing interest in astrology amongst millennials, but why?
Rachel Hosie
Thursday 09 February 2017 13:19 Comments
We're a generation that largely resists labels and refuses to be categorised, so it's curious that so many millennials obsessively read their horoscopes.
According to a study, 58 per cent of 18-24-year-old Americans believe astrology is scientific.
The study also revealed that skepticism of astrology is decreasing, and indeed you don't have to look far online to find the strong community of young, cool, perfectly normal people who obsess over their zodiac signs.
Some of the most popular websites amongst under-30s regularly post articles about star signs:
Broadly, for example, publishes daily horoscopes, and Your Tango's most popular articles are often astrology-based reads such as "The Pros And Cons Of Marrying Him, Based On His Zodiac Sign" and "The PERFECT Travel Destination For Your Zodiac Sign."
All this suggests there really is a huge appetite for astrology among millennials. But why?
Astrology gives people an excuse for their less than positive traits or actions - "It's not my fault I'm bad at decision-making, it's just because I'm a Libra," someone might say.
Or "I can't help being emotional right now - the full moon is in Cancer."
23-year-old Rachel Sewell, a PR from London and a Leo, reads her horoscope a couple of times a week but doesn't totally identify with her star sign: "I wouldn't define myself as someone who likes to be centre stage, but like to think I'm a sociable and creative type," she told The Independent.
She thinks the reason she reads her horoscope stems from being overly superstitious.
Zodiac-themed fashion

Show all 5
"There have been so many occasions where my horoscope has been spot on so that's been a positive reinforcement for me to keep reading them," she admits, adding that "it's become a kind of ritual to always flick to the horoscope pages."
Rachel does, however, acknowledge that horoscopes are "kept so vague that they can be relevant to anyone's life."
She also believes she's given "an irrational kind of hope that when I read that a positive change is going to happen in my life it actually will, reinforcing a sense of control in the future."
For Kirsten Rees, a 34-year-old copywriter, business coach and Libra from Glasgow, however, reading her horoscope is something that was instilled in her as a child: "I've always read mine because it was something my mother did since we share the same sign," she told The Independent.
As a child, she read her horoscope for amusement, but Kirsten identifies strongly with her star sign and believes she's a "typical Libran." She now reads her horoscope at least four or five times a week.
Rather than taking them literally, Kirsten treats horoscopes as affirmations: "I read between the lines and use them as positive reinforcements for what I already want to happen in life and business."
One of the most common parts of astrology that interests millennials is the idea of compatibility - that is, certain star signs getting on better with others.
Rachel thinks there's some truth in this: "I do believe people with certain characteristics gel better, but don't think this applies to everyone," she says.
24-year-old Maddy Ilsley from London, an Aries, also believes she's more compatible with particular star signs: "I always find myself attracted to Aquarius guys," she told The Independent.
She also believes she gets on best with male and female Sagittariuses, having realised that a lot of her closest friends share the fire sign.
Interestingly, given Maddy's own experience, Sagittarius and Aquarius are in fact meant to be two of the most compatible signs for an Aries, along with Gemini and Leo.
But what about those of us on the cusp who aren't sure what zodiac sign we are (my struggle)?
As one such conflicted person, whenever I do read horoscopes I feel obliged to read both Virgo and Libra, somewhat defeating the point.
Having read the traits of both signs, I find I don't particularly relate to either.
So is there any sense in astrology? Or is it just coincidence that you might identify with your star sign?
No one can be sure, but it's certain a lot of millennials are seeking comfort in the stars.
Register for free to continue reading
Registration is a free and easy way to support our truly independent journalism
By registering, you will also enjoy limited access to Premium articles, exclusive newsletters, commenting, and virtual events with our leading journalists
Already have an account? sign in
Register for free to continue reading
Registration is a free and easy way to support our truly independent journalism
By registering, you will also enjoy limited access to Premium articles, exclusive newsletters, commenting, and virtual events with our leading journalists
Already have an account? sign in
Join our new commenting forum
Join thought-provoking conversations, follow other Independent readers and see their replies