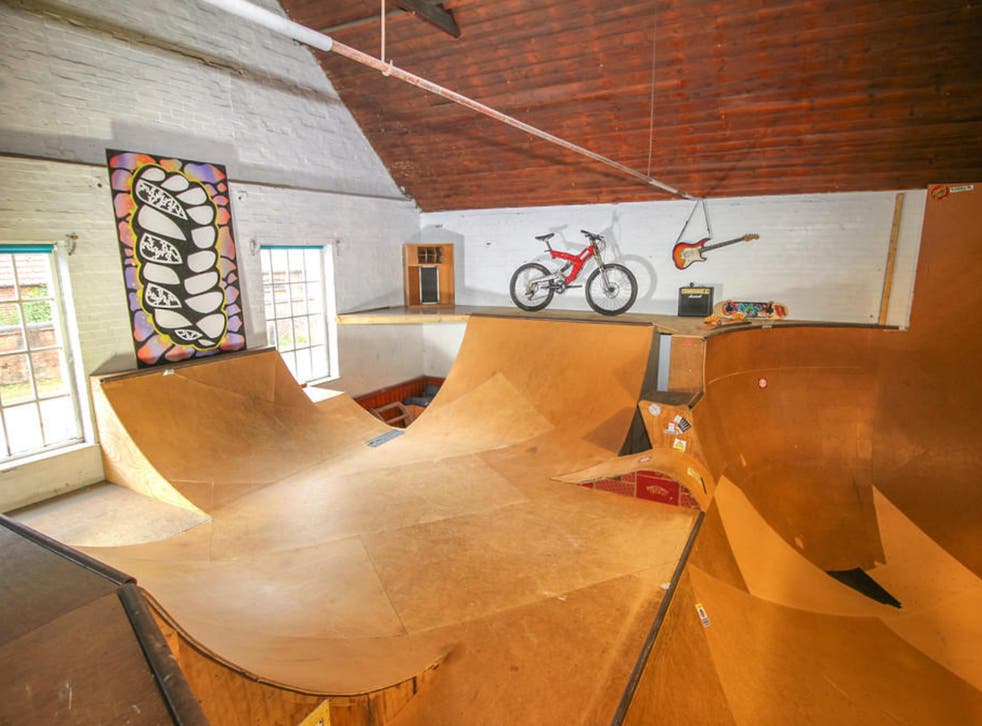 Three-bedroom house with indoor skate park on sale for £240,000
Property was featured on Amazing Interiors on Netflix
As a child, you often wonder what your future home is going to look like when you grow up.
Perhaps the bathroom will come with a waterslide, a child with a particularly active imagination may think, or maybe the garden will feature a theme park filled with Thorpe Park-worthy roller coasters.
For any adrenaline junkies who had similar thoughts when they were younger, the prospect of owning a home with a skate park inside may sound a little too good to be true.
However, for the right buyer, it could become a reality.
Attik Estates, an estate agency in Norfolk, is currently selling a property for £240,000 with a skate park inside.
The three-bedroom house is being advertised on Rightmove, where the company explains that the house in question, called St Clements Hall, used to be a youth hall.
It comes with a skate bowl, a vert wall and a mini skate park with a series of ramps, ideal for any avid skater.
What's more, the property was featured on Amazing Interiors on Netflix, a reality show released in 2018, the agency says.
In addition to the skate park, the house also features an open plan living area and a private courtyard garden.
Several people who spotted the listing online expressed their astonishment over the house's interior.
"Well, for someone this'll be the house of their dreams," one person said.
"Imagine coming home p***ed and ending up at the bottom of the "front room". You'd be there til the morning," another remarked.
As can be expected, the skate park is the largest room in the house, measuring at 8.31m by 11.97m.
It was recently reported that Rihanna's London home in St John's Wood is going on sale for £32m.
The singer had previously been renting the eight-bedroom property for £18,000 a month.
Join our new commenting forum
Join thought-provoking conversations, follow other Independent readers and see their replies