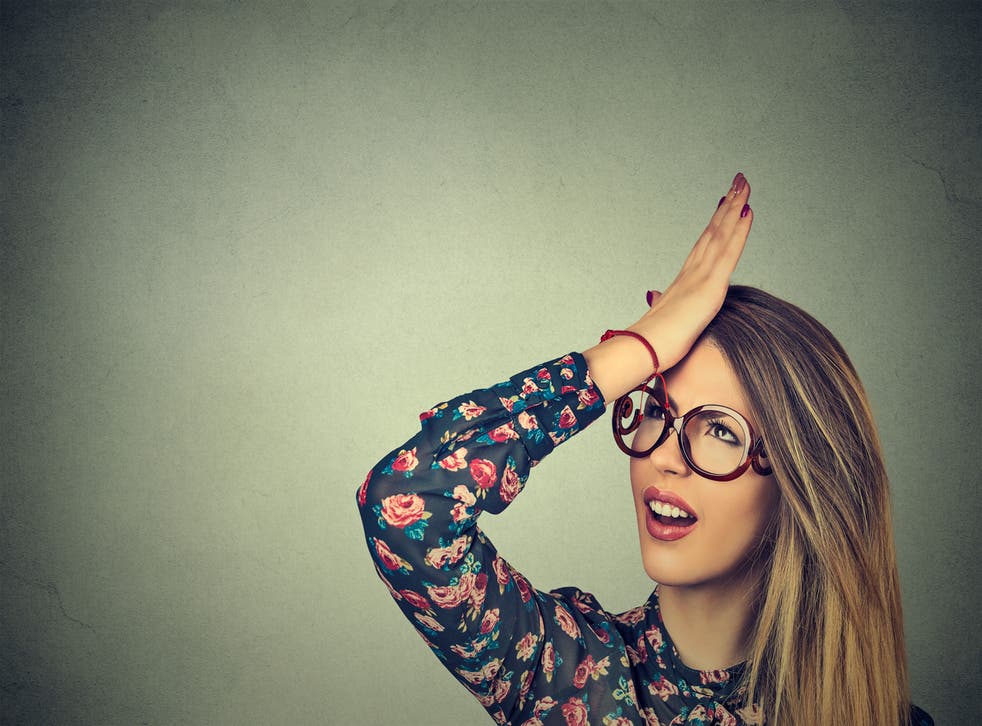 How to hack your brain to remember almost anything
You need to create a memory palace
Rachel Hosie
Friday 23 February 2018 12:40 Comments
Memory. Some of us claim to have poor ones, while others seem to remember everything. But is a strong memory really something innate? Or something we can work at?
Despite what many of us think, studies suggest the latter.
What's more, there are proven ways to improve your memory skills and one of the most effective is by using a technique known as creating a "memory palace."
The concept works as follows: When trying to remember, say, a shopping list, you need to visualise each item vividly in a place you know well, such as your living room.
So, if you need to buy eggs, you might imagine a hen laying eggs on your coffee table. Or if you're out of orange juice, you might picture it splattered up the wall.
It's not a new technique, but it's favoured by the top memory athletes in the world and is proven to work.
According to a study published last year, anyone can use the technique to improve their memory and actually reshape their brain as a result.
Researchers recruited 23 of the world's top memory athletes - to put their ability into perspective, memory champion Alex Mullen can memorise the order of a deck of cards in under 17 seconds - and compared their brains to those of "normal" people who'd never put any effort into their memory skills.
They then put the normal people through a memory-training programme lasting six weeks to see how their brains would change.
The researchers, from Radboud University in the Netherlands, found that the more the participants practised the exercises, the more their brains started to resemble those of the memory champions.
"These really incredible memory feats... are not some form of inborn talent," said neuroscientist and lead study author Martin Dresler. "It's really just training."
What's more, the participants were split into groups and given different memory-boosting techniques. Those who used the memory palace approach were found still to have their newfound skills four months later, whereas others had reverted to normal.
According to memory guru Tony Buzan, this six-week claim does overestimate how much time and effort it actually takes to make significant improvements to your memory, however it really does work.
The trick, Buzan explained to The Telegraph, is to "make it colourful, crazy, juicy, surreal, aromatic, sexy, sensual, active, moving, funny, ridiculous, cartoonish, fantastical," when creating your memory palace.
So next time you forget your grocery list don't panic - just remember everything in your memory palace. Orange juice up the wall and all.
Register for free to continue reading
Registration is a free and easy way to support our truly independent journalism
By registering, you will also enjoy limited access to Premium articles, exclusive newsletters, commenting, and virtual events with our leading journalists
Already have an account? sign in
Join our new commenting forum
Join thought-provoking conversations, follow other Independent readers and see their replies