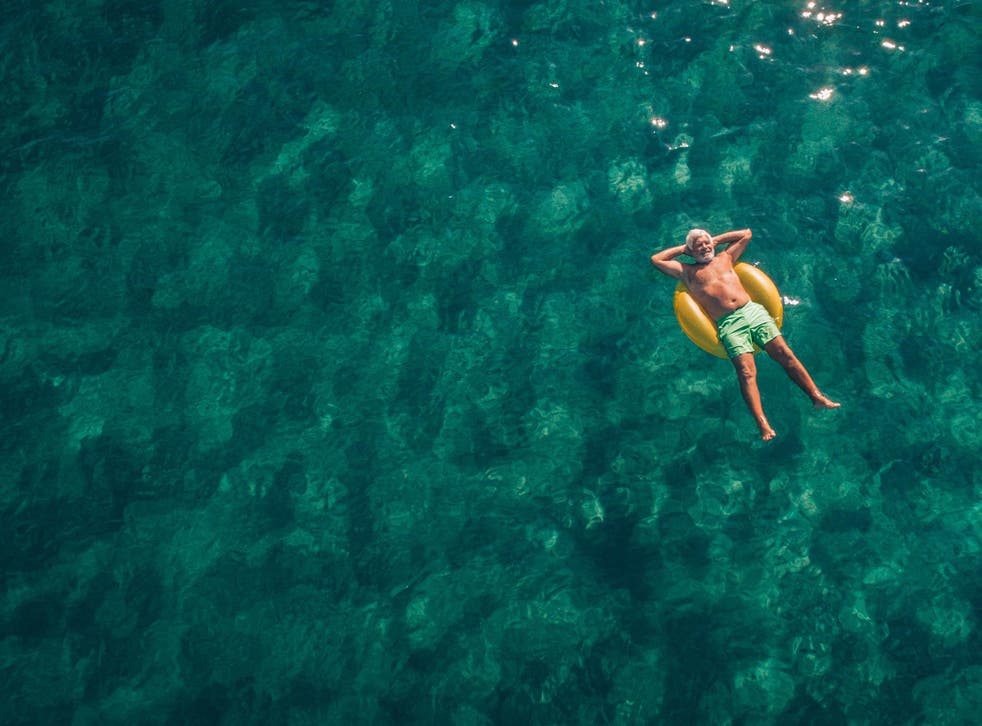 The most important thing you need to succeed in life, according to a happiness expert
Eric Barker has spent almost a decade uncovering why some people seem more happy and successful than others, but his findings don't always make for comfortable reading 
Kashmira Gander
Friday 30 June 2017 12:40 Comments
Narcissists tend to get the furthest in life. That's the most disheartening fact that writer Eric Barker learned after spending almost a decade trying to uncover what makes some people glittering examples of success and others, well, not so much.
"Narcissists do better in job interviews, are more attractive on first dates, and are more likely to be promoted to leadership positions," Barker, who has recently released the book Barking up the Wrong Tree off the back of his blog of the same name, tells The Independent. "It's distressing to realise that, at least in the short term, a lot of bad behaviour can pay dividends."
After poring over studies into the, albeit subjective, notions of happiness and success since the summer of 2009 Barker has made a heap of uncomfortable discoveries. In that time he has unpicked common questions including whether nice guys really do finish last, if sucking up to your boss ever works and, er, what we can learn from serial killers when it comes to excelling in our careers.
Disconcerting for both parents, children and adults in denial, Barker has found that being at the top of the class quickly becomes unimportant in the 'real world', depending on a person's life goals. And if becoming an world-innovating billionaire sounds appealing, listen up.
Barker cites a 1995 study conducted at Boston College in the US which documented the lives of 81 valedictorians for 14 years after they graduated. Sure, 90 per cent of them went on to have professional jobs, and 40 per cent climbed to the highest possible role in their respective fields. But zero had achieved anything truly world-shattering.
On the contrary, separate research into 700 millionaires found that their average GPA was 2.9 and their winning quality wasn't sticking to the beaten track or obediently learning how to pass exams, but breaking the rules. Often, that didn't go hand in hand with academic prowess.
Another study at the Stanford Graduate School of Business showed that managing how your boss sees you is more important than working hard when it comes to climbing the career ladder. And separate research at the University of California Berkeley into ass-kissing found that it never backfires, even when a manager knows that it's totally insincere.
And if going against the grain to achieve wild success while stepping on more than a few toes sounds familiarly like the behaviour of the current president of the US, Donald Trump, Barker explains that he neatly fits into research at Harvard which showed that leaders fall into two categories: filtered and unfiltered.
The top 10 happiest places to live in Britain

Show all 10
"Filtered leaders are thoroughly vetted by the system and tend to maintain the status quo. Unfiltered leaders don't go through the standard checks and balances; like entrepreneurs or politicians who come to power through an unlikely series of events. Trump is the most 'unfiltered' president America has ever seen. Unfiltered leaders don't play by the standard rules, in fact, they may not even be familiar with the standard rules. Their tenures are marked by big changes, often negative, sometimes positive. Trump has probably shown us that a lot of Americans were seeking change — and they're likely to get it. For better or for worse."
So far so depressing. But Barker is adamant that his research isn't intended to turn us all into heartless psychopaths, nor does it spell doom for those who aren't naturally narcissistic or sycophantic. Quite the opposite. Luckily he also found that, in the end, being a jerk doesn't pay off as the workplace becomes bloated with liars and schemers, creating an unpleasant environment that is hard to sustain in many cases. In addition, while our interactions with others are certainly important they aren't the be all and end all, but rather part of a wider picture. Barker found that what was even more important than worrying about what is going on around you when chasing success is recognising and cultivating specific skills.
"I'm naturally an introvert," he says, "but I knew for the book I'd need to reach out to people and get help. In chapter four, when I explore the old maxim of "It's not what you know, it's who you know" I detail some of the most effective networking techniques according to the academic research. I leveraged those to connect with some of the people whose stories I told. Without the help of those tips, I would have missed out on some of the most inspiring and insightful parts of the book."
Recognising that he is an introvert rather than attempting to mask it, he adds, is one of the most important lessons he has learned since and one of the biggest mistakes that most people make when they try to improve their lives.
"Most people don't really take the time to objectively 'know thyself'. They aren't clear on their personal strengths and weaknesses," stresses Barker. "Without that information, it's hard to align yourself with a good environment where you'll thrive, with the right people who can help you compensate for your shortcomings, and difficult to know what skills you need to double down on and which ones you might want to work on or ignore."
"A lot of the maxims we've been taught about success are myths or half-truths, but there is a lot of information about getting ahead that is valuable, if not essential," he adds. "Success is possible for everyone but we need to start with a better understanding of ourselves and have a personal definition of success that is aligned with that." Whether or not that involves being a narcissist is up to you.
Register for free to continue reading
Registration is a free and easy way to support our truly independent journalism
By registering, you will also enjoy limited access to Premium articles, exclusive newsletters, commenting, and virtual events with our leading journalists
Already have an account? sign in
Join our new commenting forum
Join thought-provoking conversations, follow other Independent readers and see their replies