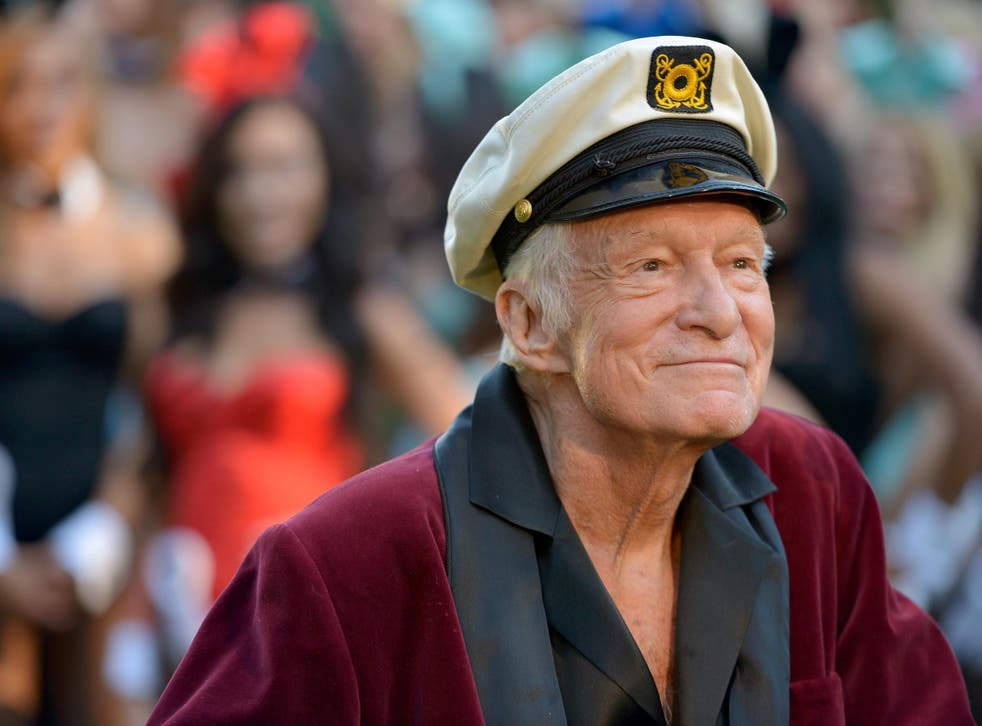 Hugh Hefner died of cardiac arrest, respiratory failure, septicemia and e-coli, death certificate reveals
The 91-year-old Playboy founder died on 27 September
Playboy founder Hugh Hefner died from heart failure after contracting a drug-resistant strain of E-coli, according to his death certificate.
The official certificate, obtained via the Los Angeles Department of Public Health by The Blast, states that 91-year-old Hefner died from cardiac arrest, respiratory failure, septicemia and E-coli.
He died on September 27 this year at the Playboy Mansion in Beverly Hills, surrounded by his family.
Recent bouts of E-coli and septicemia were reported to have contributed to Hefner's death, and the death certificate states that the E-coli was "highly resistant to antibiotics."
It's not clear, however, how Hefner contracted the deadly bacteria.
Reports claim that the Playboy founder was bedridden for two years before his death due to an infection, but it's unknown whether that was E-coli or not.
He was buried on Saturday in a small ceremony, attended by only his family.
Hefner was buried next to Marilyn Monroe at Los Angeles' Westwood Village Park - she was on the cover of the very first edition of Playboy which Hefner published in 1953.
He actually bought the crypt next to Monroe's before he died for $75,000 (£56,500).
Hefner leaves behind four children from two marriages, as well as his third wife Crystal Harris, whom he married in 2012.
Harris will now inherit Hefner's house, worth millions of dollars.
"I haven't been able to bring myself to write most people back to thank them for their condolences. I am heartbroken. I am still in disbelief," she told People.
"He changed my life, he saved my life. He made me feel loved every single day. He was a beacon to the world, a force unlike anything else. There never has and never will be another Hugh M. Hefner."
Join our new commenting forum
Join thought-provoking conversations, follow other Independent readers and see their replies