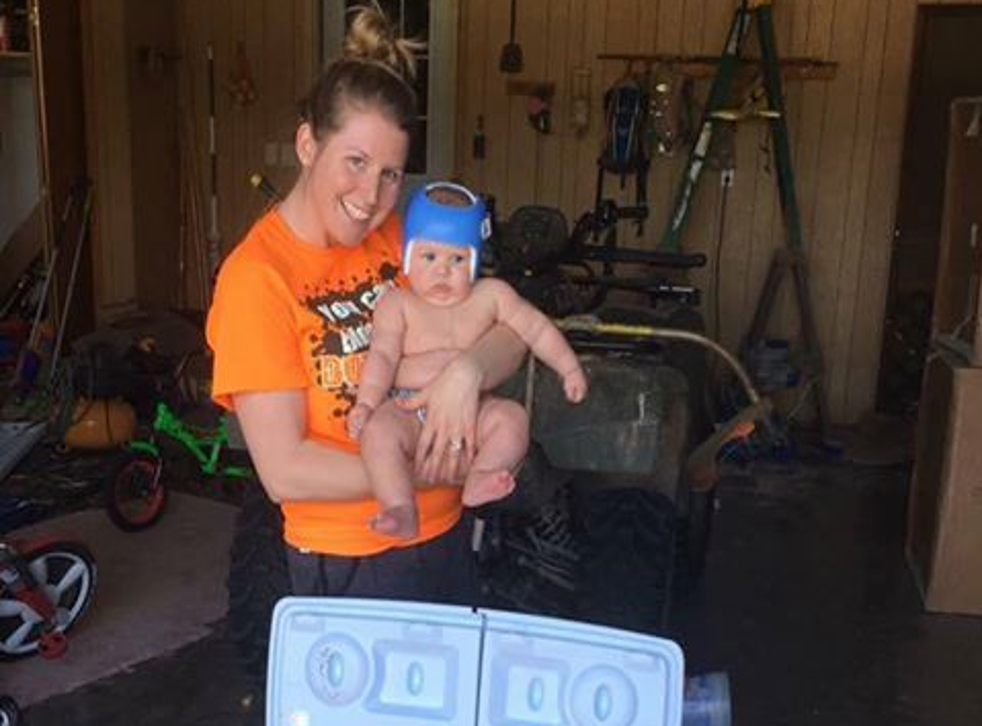 Hurricane Harvey: Mother donates 30 litres of breast milk to Texas flood victims
'We are like momma bears. We protect one another'
Sarah Young
Tuesday 05 September 2017 12:06 Comments
A mum is being praised on social media for her unique donation of 30 litres of breast milk to those affected by Hurricane Harvey.
Like so many others, Danielle Palmer, from Owensville, Missouri, was devastated watching the floods in Houston and wanted to find a way to help families who had lost everything.
"I can't imagine being in a situation where you're losing everything" Palmer told News 4.
"All I could do was sit and pray for the moms and dads and kids."
But, the mother-of-three eventually found a way to show her support after she was approached by her son's speech therapist, who is part of the organisation Guiding Star Missouri, to donate some of her extra breast milk.
Born with a congenital heart disease, Palmer's youngest son, Truett, was unable to take his mother's milk for a big chunk of his life with most of his nutrition coming through IV.
And as such, all the milk that Palmer pumped went straight to the freezer leaving her with a surplus supply.
After being approached, she gladly filled a cooler with almost 30 litres of milk that will go to mums who lost their frozen supply due to power cuts, whose pumps got lost in the flood waters, or who just aren't able to produce right now.
"With breast feeding, stress plays a big role in your supply. If you become stressed, your supply will drop," Palmer explained.
"We gave 1,040 ounces and we figured that, if a normal baby gets three ounces, that's 346 feedings."
While some have voiced concerns over the safety of sharing breast milk, Palmer has been quick to explain that milk donated to bank is rigorously tested while the Centers for Disease Control (CDC) insist that human breast milk is not a body fluid that requires special handling precaution.
The image of Palmer, her son Truett and their generous donation has since gone viral gaining over 13,000 likes and a flood of glowing comments on the Breastfeeding Mama Talk page.
"Well done!! What a tremendous gift!" one person wrote.
Another added, "I'm so proud of this girl for staying strong and donating to babies that need it most."
Palmer hopes that each bottle will bring nutrition to babies and relief to mothers affected by the floods.
"We have each other's backs. We take care of each other. Breastfeeding is hard. Whether you're pumping or feeding or however it may be, it's hard. And we are like momma bears. We protect one another," she concluded.
Register for free to continue reading
Registration is a free and easy way to support our truly independent journalism
By registering, you will also enjoy limited access to Premium articles, exclusive newsletters, commenting, and virtual events with our leading journalists
Already have an account? sign in
Join our new commenting forum
Join thought-provoking conversations, follow other Independent readers and see their replies