How art-sellers are using Instagram to sell paintings worth £20m
Even Leonardo DiCaprio has used the social network to buy artwork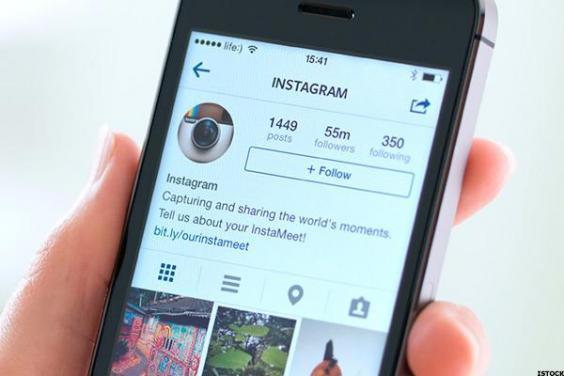 Whilst many of our newsfeeds are overrun with pictures of babies and lunches, Instagram is becoming increasingly powerful in the world of art.
Not only is the photo- and video-sharing social network useful for promoting artists and exhibitions, it's also a great way for art-sellers to reach potential buyers.
Most famously, Leonardo DiCaprio bought a painting in 2015 after seeing it on Instagram, and he's not alone.
Whilst the traditional stereotype of a fine art connoisseur might seem like the polar opposite to the average Instagram-user, a 2013 report showed that almost half of art-buyers use the social network.
"Most of my top clients are on Instagram," Christie's then top dealmaker, Brett Gorvy, told Bloomberg.
Gorvy, who has 55,000 followers, recently learned firsthand just how powerful Instagram has become when he posted a Jean-Michel Basquiat painting of boxing champion Sugar Ray Robinson last month.
He was just about to board a plane from New York to Hong Kong, and by the time he'd landed 16 hours later, three clients had texted him asking if they could purchase the painting.
One immediately made an offer and the painting was sold two days later for the incredible sum of £19.5m.
Wydr, the Tinder for art - in pictures
Show all 15
Although art sales through Instagram aren't unusual any more, this one was particularly huge. At an auction in 2007, the painting was sold for £5.9m - through Instagram, it fetched over three times that amount.
Auctioneer Simon de Pury, who himself has 175,000 followers, told Bloomberg that "that's the highest number I've heard" for a work sold through Instagram.
Gorvy resigned from Christie's this month but believes everyone is looking for an edge in the art marketplace, and Instagram is providing that: "That's where the future is. It's now, it's happening.
"It just shows you the power of social media and the transformation of how people are buying."
For Gorvy, Instagram also allows him to keep on top of trends and see what buyers and sellers are interested in.
And considering how quickly the Jean-Michel Basquiat painting sold, what the buyers want is immediacy.
Join our commenting forum
Join thought-provoking conversations, follow other Independent readers and see their replies