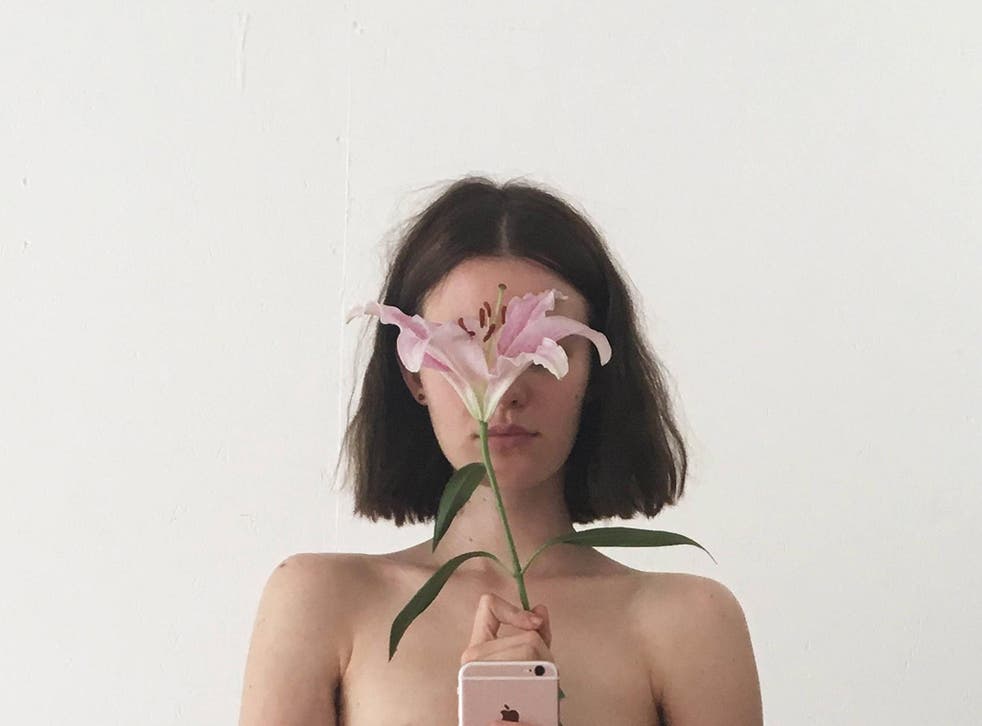 Body hair and sexuality: The banned photos Instagram doesn't want you to see
Artists Molly Soda and Arvida Byström have compiled the photos that have been banned on social media 
What does a photo of a man wearing green head covering and sunglasses and an ethereal image of a stubbly leg lit by the glow of a phone having common? Both are photos that have been banned by Instagram.
Such images, which range from the explicitly nude to an apparently suggestive photo of a hand covered in white soap, have been compiled by US-based artists Molly Soda and Arvida Byström into the book: Pics or It Didn't Happen.
Photos banned from Instagram - In pictures

Show all 14
While print is often seen archaic and dying while the internet is free and thriving, the pair say the publishers gave them free reign to curate images that have been deleted from the social media platform which is has over 600million users.
The book demands readers to ask why some bodies - mainly those that aren't young, hairless, lithe, and white - aren't acceptable on social media platforms and where the censors choose to draw the line.
"Certain bodies are more acceptable," Soda tells The Independent. "If we're see a photo of a thin woman wearing a bikini it's sexualised but acceptable. Maybe a photo like that won't be taken down, but a photo of someone wearing a bikini who is fat or has a lot of pubes we suggest is more likely to be taken down because it's seen as deviant. What are shielding people from and why do some things pass and others don't? Is it because some things are more commercially palatable?" asks Soda.
While the book is clearly has a feminist take on the body, Soda and Byström say it is about more than one movement.
"This book goes beyond feminism and is more about the internet as a way that society perceives bodies and how we regulate that," Soda adds.
"We need to be looking to each other and understanding that my feminism is not feminism if it doesn't consider every individual woman's struggle. I think feminism is different for a black woman or fat woman or sex worker or a trans women. I'm interested in making sure everyone is listening to and involved in my personal feminism and this book tries to acknowledge and understand that idea."
"This is a book including works by a lot of different individuals having one thing in common: they've gotten their photos removed off Instagram. It is mainly women's bodies that have been policed so it is a gendered question, however many of the bodies hold other privileges like being cis, pale and abled which leads us to asking; who feels invited to be a part of this movement?" adds Byström
As such, the pair dont' align themselves with factions of feminism like the Free The Nipple movement, which questions why women's nipples are removed by online platforms like Instagram but men's aren't.
"Free the nipple is misguided movement," argues Soda. "It's not really our biggest problem. My boobs being able to be freely exposed it's our main problem. That's not to police what other people think, but it's a very palatable movement that is tied to sex.
But what fascinated the artists the most were images that were "quieter", as Soda puts it, than the photos of full frontal nudity. By printing out the Instagram guidelines, the artists hope to draw attention to what the majority of users haven't read or considered before signing up to the platform. And by printing the images, rather than setting up another blog or website, they hope to confront people with the idea that Instagram is not permanent. The long-waning popularity of website MySpace and Bebo that seem like a relic emphasise this.
"It's so funny that people say print is dead," says Soda. "Your Instagram could get deleted tomorrow and everyone would be like 'sh** all my stuff is lost,. My entire archive of however many years is gone. We put so much investment into these platform to store our information. But in ten years they probably won't exist. I grew up on internet and i can't access a lot of stuff I did 10 years or even five years ago."
Molly's favourite photos, she adds, are mirror selfies. They are a homage to a time in her teenage years before the forward facing camera was widely available, and when messy bedrooms and the abrasive camera flashes were part of the language of the selfie.
"We have to think about how to archive the web. Putting something in a book is an interesting way to take encapsulate something, but also elevating the things that we aren't supposed to be seeing," suggests Soda.
At the same time, the pair aren't making any specific comments about censorship.
"I think that Instagram is mirroring general attitude of most people to most bodies and approaching safety and things like that," admits Soda. "In real life, women's bodies are always seen as sexualised so it doesn't shock me that Instagram is doing the same thing. And I don't expect anything to change, either, that would be naive.
"But I do think," she concludes, "that artists need to think about taking control our own platforms and find a way to display art away from commercial platforms that don't have our best interests in mind."
Pics or It Didn't Happen published by Prestel is out now.
Join our new commenting forum
Join thought-provoking conversations, follow other Independent readers and see their replies