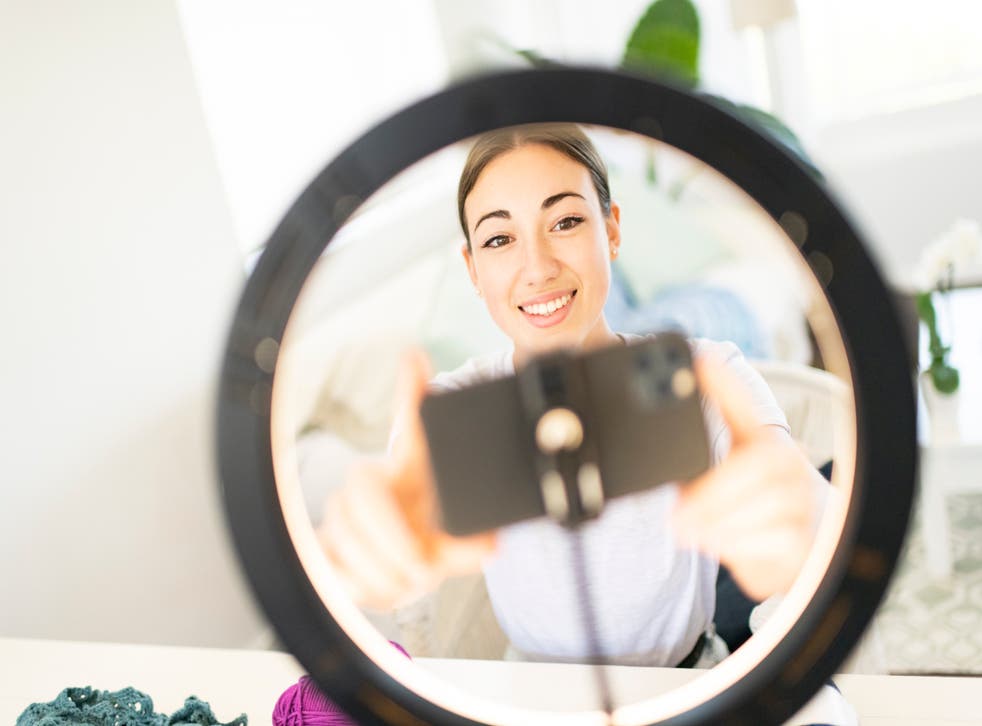 Influencers warned not to use filters to exaggerate effects of beauty products they're promoting
ASA told influencers to take care not to 'mislead' their followers
Influencers have been warned not to use beauty filters to make products they are advertising apear more effective than they really are.
The Advertising Standards Agency (ASA) reprimanded two British influencers over Instagram posts promoting tanning lotions.
ASA upheld complaints against two influencers in response to the #filterdrop campaign, which was started by 29-year-old make-up artist and model Sasha Pallari. Pallari has called for influencers to be forced to be transparent if they have used a beauty filter when promoting a product.
Both Elly Norris and Cinzia Baylis-Zullo were called out by ASA for using beauty filters that resulted in darker skin tones when posting about tanning products.
Elly Norris shared two stories about products made by Skinny Tan with her 23,000 followers, which were reshared by the brand on its own page. The influencer said she was "impressed" with the brand's fake tan and "obsessed" with their coconut serum.
ASA deemed that the posts were a breach of its codes because they "misleadingly exaggerated the results the product could achieve".
In the ruling, ASA said: "We considered that the use of filters in ads was not inherently problematic, but that advertisers of cosmetic products needed to take particular care not to exaggerate or otherwise mislead consumers regarding the product advertised."
Skinny Tan said it did not believe the filter was intended to mislead or exaggerate the effectiveness of their products but said they would be more careful when sharing content from users in future.
Norris, who had used the in-app filter called "Perfect Tan" by Bianca Petry, said she hadn't meant to mislead her followers and wasn't aware of the implications of filter use.
A complaint was also upheld against a second influencer, Cinzia Baylis-Zullo, who has over 350,000 followers.
In an advertising video posted to Instagram, Baylis-Zullo promoted a product by Tanologist (owned by We Are Luxe Ltd) while using the "Yourbeauty by giorgiopivaa_" filter.
ASA deemed that the video "misleadingly exaggerated" the effects of the tanning product, and the video was removed.
Baylis-Zullo and We Are Luxe Ltd said the ad wasn't misleading as it was simply showing how to use the product, and not making comment on how effective the product was.
However, ASA felt that Baylis-Zullo suggested in the clip that she had been using the product for some time, and deemed that viewers would believe her appearance reflected its results.
Join our new commenting forum
Join thought-provoking conversations, follow other Independent readers and see their replies