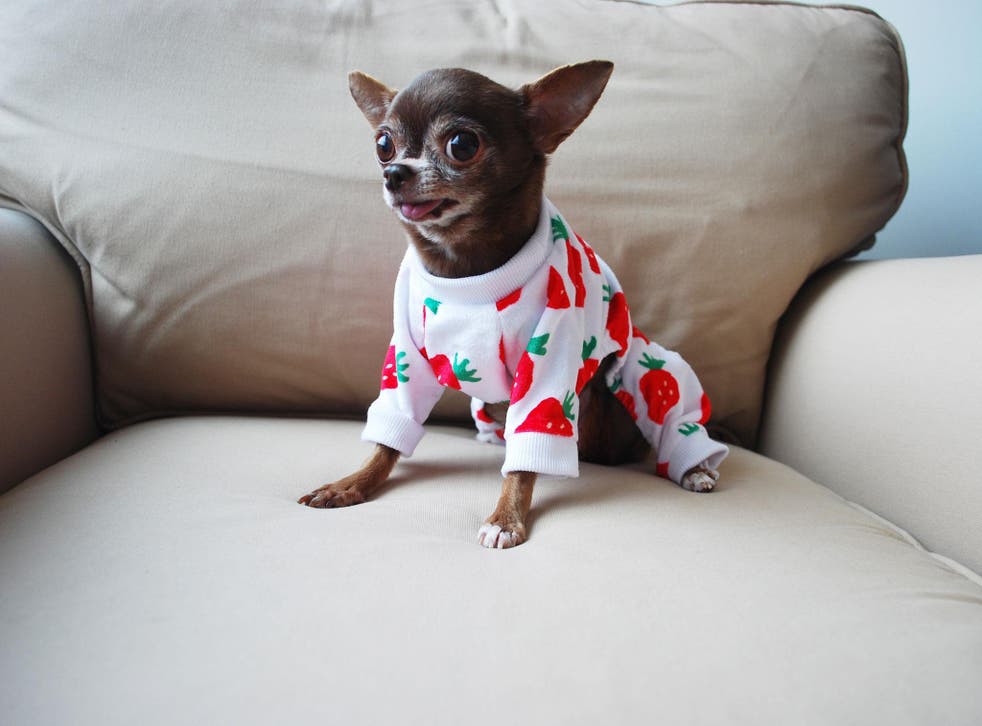 How Instagram-famous dogs can prove financially rewarding while doing good
Famous pets are earning their owners serious amounts of cash. But as Kashmira Gander discovers, they are also doing their bit to protect their canine friends
Kashmira Gander
Monday 12 September 2016 17:11 Comments
Earl. Boo. Bodhi. These are the names of some of the most influential social media accounts on the planet. But they're not the oddly named children of celebrities, but famous dogs who haven't got a clue that they have won the hearts of millions.
These wildly popular pets are helping their owners make some serious coin. And just like their human counterparts, whose kale-smoothie and quinoa breakfast habits have changed how we eat, these fuzzy superstars are also being viewed as online influencers who can change how we view animals and are sparking up a new breed of talent agencies.
Instagram accounts with more than 150,000 followers, be they telling the glamorous life of a human or a pug, can command £2,300 to appear at events, according to online platform Create and Cultivate. And the appeal of animals is obvious. "Animals are approachable and adorable and loved by people of all ages, sizes, beliefs," says Dorie Herman, who lives in New York and is the owner of Chloe Kardoggian: a 12-year-old rescue chihuaua with bug eyes, an enormous tongue and over 110,000 Instagram follower.
"Your typical social media consumer may not relate to the lifestyle blogger that's a size two and constantly vacationing on the Amalfi Coast, but show them a photo of an adorable dog and they have a visceral reaction to the cuteness."
Anuko, the moody snowdog, is the latest celebrity pooch to hit headlines. His owner, Jasmine Milton, recently revealed she is funding her medical degree thanks to his peeved expression, which has garnered 11,000 Instagram followers and 14,000 likes on Facebook. The 20-year-old from Shropshire has already made £20,000 from the two-year-old dog. Depending on the gig, Anuko charges from £25 to £500 for modelling shoots, and is now represented by a talent agency. Milton says all it takes is "some creativity" and a large media following to be approached by companies. But despite Anuko's earning power, Milton admits he's small fry compared to pups across the pond and beyond, be they cute, stylish, or goofy.
"Anuko maybe the UK's sweetheart when it comes to famous pets, but he has a way to go to catch up with the likes of Grumpy Cat," she says, referring to the miserable-looking feline megastar with eight million Facebook followers who has endorsed Friskies catfood in the US and is estimated to be worth $100million – a figure its owner has disputed but hasn't corrected as higher or lower.
Famous pets - In pictures

Show all 6
Then there's Boo from San Francisco, the Pomeranian dubbed 'the World's Cutest Dog', with 17 million Facebook fans and 600,000 Instagram followers and its own range of plush toys and a deal with Virgin America as its official 'pet liaison' rep.
New York starlet Chloe, the Frenchie, has appeared in Martha Stewart shoots and Budweiser adverts, and was recently sharing her "travel tips" with the Travel and Leisure website. Rightly noticing that this pet personality lark might be a wise industry to invest in, her owner, entrepreneur Loni Edwards, set up the Dog Agency last year. The firm is pitched as the first management agency for pet influencers. In its work representing dog documentary photographer The Dogist, it has already secured deals with Google and Nikon. Edwards follows in the footsteps of Ben Lashes, who runs meme management agency A Weird Movie to represent animals including Grumpy Cat, Keyboard Cat, Nyan Cat, and Doge.
So what's the secret to online fame? Evan Cuttic and Ryan Nalls, owners of René-Charles – who has 70,000 Instagram followers and his own book entitled NYC: Little Bulldog in the Big City book – say their secret is "hilarious situations, witty captions, and beautiful photographs" and making sure never include a leash in an image. That, Cuttic says, "instantly takes you out of the world where this sassy French Bulldog is running around New York having dinner at fancy restaurants, shopping in fancy stores, going out with friends."
It sounds so simple. But staying relevant can seem rather tiring as more and more pets pop up. Seven-month-old half-pug half-beagle Earl the Grump, whose Iowa-based owners are attempting to replicate the fame of Grumpy Cat, already has a book deal with Earl the Grump: If every dog has its day then where the hell is mine? "There's certainly days where we are frustrated when a post doesn't do well or we don't get all of the photos we'd like," says Earl's owner Derek Bloomfield. "We realise there will be ups and downs along the way."
Above: Grumpy Cat appears in a YouTube video that has been viewed over 19 million times.
And as Marie Carter, the editor of Pets Magazine warns, these animal lovers can unwittingly play into the hands of unscrupulous breeders looking for the next big thing. "Celebrities and their penchant for 'handbag dogs' are also partly responsible for fuelling the trade in puppy farmed pets," she says.
Luckily, pet fame is not all about cold-hearted profit, she adds, noting Lucy the Rescue Cavalier, who has 60,000 Facebook followers, promotes pet adoption.
"Remarkable pets like Lucy are 'campaigning' to have the evil puppy farm trade outlawed. I think they're the real superstars."
Other examples include Norbert the Dog, an adorably fluffy white mixed breed with 300,000 followers, promotes rescue and therapy dogs like himself, while Mervin the chihuahua has been the face of an anti-dog fighting campaigns for the ASPCA, America's version of the RSPCA.
"Chloe would never do anything promoting dog breeding. We are team #adoptdontshop," says Chloe Kardoggian's owner, Herman. "She won't promote clothing or accessories made from animal products. Chloe is all about love for humans and other animals alike." Herman has also used Chloe's fame to find homes for two elderly chihuhuas, Sparkles and Glitter, after their owner died.
Milton hopes to use Anuko's success to further her website Snowdog Guru, which advises on the health and wellbeing of snowdogs with her business partner Paul Mather. "After Anuko went viral last year we had hundreds of requests for advice to help people with their snowdogs. Huskies are a difficult breed to keep if you've done no research and huskies are fast becoming one of the most relinquished breeds in UK shelters," she says. "Myself and Paul hope that if we can help the owner of just one dog from being put in a shelter then this will all be worth it."
Register for free to continue reading
Registration is a free and easy way to support our truly independent journalism
By registering, you will also enjoy limited access to Premium articles, exclusive newsletters, commenting, and virtual events with our leading journalists
Already have an account? sign in
Join our new commenting forum
Join thought-provoking conversations, follow other Independent readers and see their replies