Boyfriends of Instagram: The men going the extra mile for girlfriends' perfect photos
Not all heroes wear capes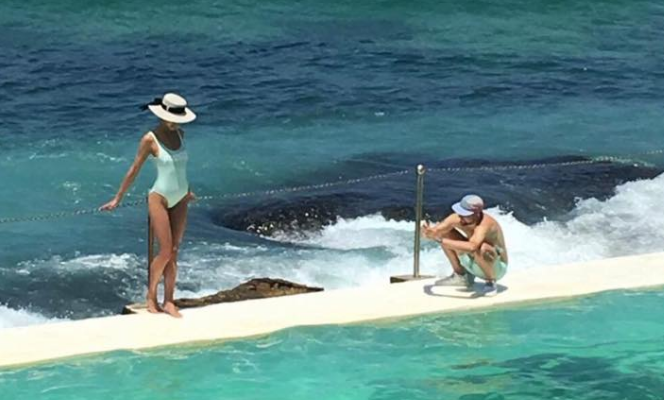 Behind every woman's perfect Instagram shot is an often reluctant photographer boyfriend.
Maybe you have one, maybe you know one, or maybe you are one - Instagram Boyfriends are the unsung heroes who walk amongst us.
A couple of years ago, the world's attention was drawn to the plight of the Instagram Husband.
But there's also a Facebook page which reveals just how much effort goes into nailing an Instagram snap.
Gently mocking both the men taking the pictures and the women in them, the page has over 14,000 likes.
The behind-the-scenes snaps show the lengths these men go to to give their partners the perfect shot - we see them lying on the ground, crouching down and even teetering on the edge of a hot tub.
The women are seen creating an array of candid poses - from lying in the sand with an arched back, performing yoga poses or just thoughtfully staring out to the horizon.
Of course, the classic 'follow me' pose - where the boyfriend holds his girlfriend's hand as she walks ahead, makes an appearance too.
Time and time again, they put their lives at risk for their girlfriends' Instagram accounts.
Here's to the Boyfriends of Instagram.
Join our commenting forum
Join thought-provoking conversations, follow other Independent readers and see their replies