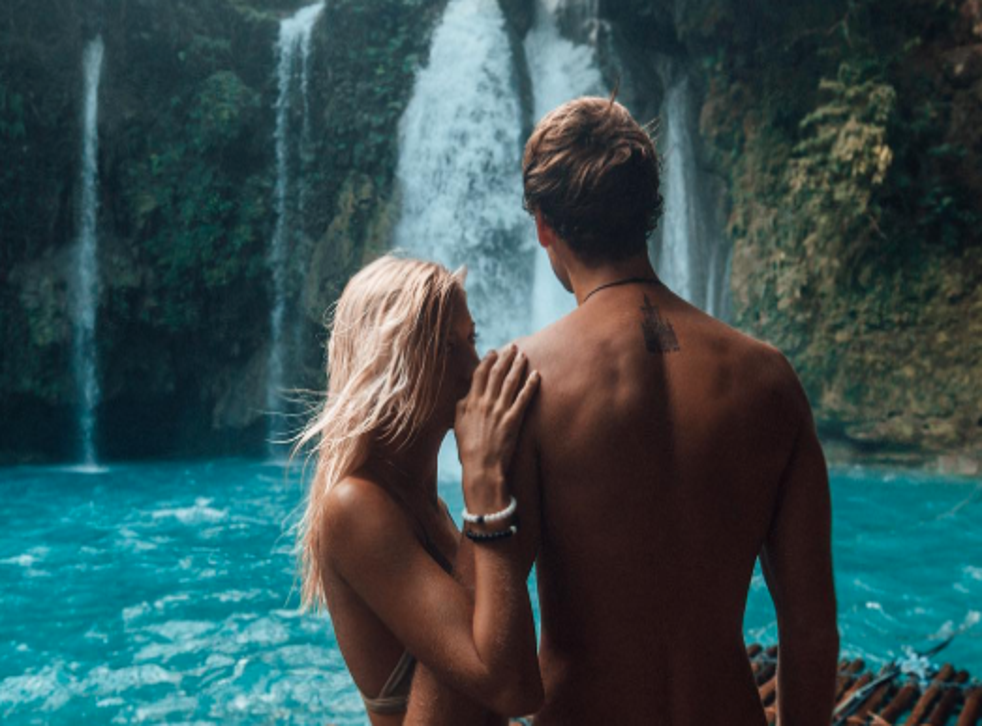 Meet the Instagram couple who somehow get paid up to £7,000 for each of their posts
"We've even turned up to jobs before and they've been like, "your rates are so low""
For most of us, the idea of giving up our jobs to travel the world is nothing more than a pipe dream, but one couple has managed to make it a reality.
What's more, they're getting paid six-figure salaries to do it.
After meeting in 2016 while travelling in Fiji, Jack Morris, 26, and his girlfriend Lauren Bullen, 24, forged a life for themselves which involves travelling the world full-time together.
Since then, the couple have become top Instagram influencers with nearly three million followers between them and an impressive 45 countries under their belt.
Having mastered the art of curating a breathtaking Instagram feed, the couple have admitted to earning thousands from a single photo.
Previously speaking to Cosmopolitan, Jack revealed that they won't do a sponsored post for anything less than £2,500.
Travel blogger Esra Al Hamal's adventures - In pictures

Show all 10
The most he has ever earned for just one snap is £7,000 while Lauren has been known to take home £6,000.
But, it turns out they could be charging more if they wanted to.
"I did a job for a phone company where I flew out for three days; there were two days filming and then I had to do five photos on Instagram, and that was $35,000," he told the magazine.
"We've even turned up to jobs before that we've charged thousands for, and we've got there and they've been like, "your rates are so low"."
Taking to his blog, Do You Travel, Jack recently shared the secrets behind his awe-inspiring photos and said that they key to taking the perfect pic is all about timing.
"Most of the time we like to shoot around one hour after sunrise. Busy locations don't tend to be as busy at this time of day,' he wrote.
Jack also said that it's important to make sure the images on his feed match and as such, he tends to avoid using Instagram filters.
"I edit all my photos in the same kind of style with my own Lightroom presets. I also look at the grid and try to plan the next image to make sure it works well with the rest of my recent feed,' he said.
"I don't use any mobile apps or filters."
Currently living in Bali, the couple continue to post inspirational photos to their Instagram accounts with the aim of visiting one new non-work related country each month.
Join our new commenting forum
Join thought-provoking conversations, follow other Independent readers and see their replies