Chef claims people are 'detached from reality' after Instagram censors photo of butchered pig ears and trotters
'People are so detached from reality'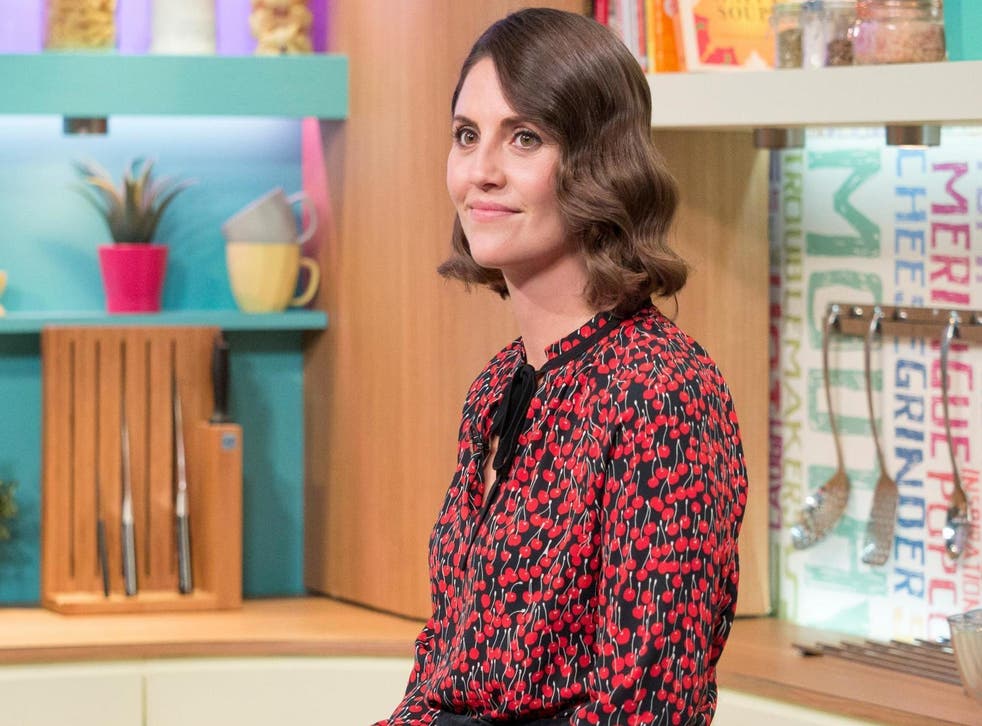 A chef has criticised Instagram after it censored a photograph she posted of two pigs' trotters and a pair of ears.
Olia Hercules, a writer and chef who regularly appears on Saturday Kitchen and Sunday Brunch, shared the photo on Tuesday alongside a caption in which she praised the quality and affordability of the ears and trotters before asking why the cuts had fallen out of favour with people in the UK.
However, on Wednesday, Hercules discovered that the image had been censored by the photo-sharing app with a warning that read: "Sensitive content. This photo contains sensitive content which some people may find offensive or disturbing."
Hercules hit back at the decision on Twitter, condemning Instagram and the general public for becoming "detached from reality".
"My photo of @pipersfarm pig's ears and trotters was censored by @instagram I guess someone complained," she wrote.
Stunning photos of food by Anett Velsberg

Show all 13
"Why the monkey don't they report pictures of burgers, sausages and bacon too?
"Ridiculous. And shame on you @instagram for censoring it. People are so detached from reality."
The chef's tweet has since received more than 1,000 likes while the original photo on Instagram has garnered more than 600.
Hercules received a surge of support from fans and fellow meat-eaters who called the decision to censor the photo "bizarre" and "bonkers".
"I find the censorship of this picture bizarre. Everyone is of course entitled to their opinions however people have become so detached from what it is they are actually eating," one person commented.
Another added: "God forbid we show parts of the animal that are actually identifiable as an animal.
"If people were more in touch with food, they'd care more about how it's raised and consider eating all the parts that they normally wouldn't think of eating."
A third wrote: "As a butcher myself I still find it quite staggering how many people can't make the connection from animal to food. When we receive our carcass delivery the strange looks and comments we get and even abuse never shocks me."
Instagram's censorship of the photo comes after a 2018 report found that a growing number of Brits were unable to identify where meat comes from.
A third of meat-eaters surveyed confessed they had never seen a cow or a pig in the flesh, while almost two thirds could not identify the correct location of a rump steak – despite the clue being in the name.
In April last year, Sainsbury's announced that it would be launching touch-free packaging for its chicken pieces, following research that revealed that many under the age of 35 fear that they may suffer from food poisoning as a result of touching raw meat.
"We find it disconcerting that shoppers are so removed from their food that they have these concerns," said Ruth Mason, chief food chain adviser at the National Farmers' Union.
The Independent has contacted Instagram for comment.
Support free-thinking journalism and attend Independent events
Register for free to continue reading
Registration is a free and easy way to support our truly independent journalism
By registering, you will also enjoy limited access to Premium articles, exclusive newsletters, commenting, and virtual events with our leading journalists
Already have an account? sign in
Register for free to continue reading
Registration is a free and easy way to support our truly independent journalism
By registering, you will also enjoy limited access to Premium articles, exclusive newsletters, commenting, and virtual events with our leading journalists
Already have an account? sign in
Join our new commenting forum
Join thought-provoking conversations, follow other Independent readers and see their replies