These female pilots are smashing stereotypes and becoming huge Instagram stars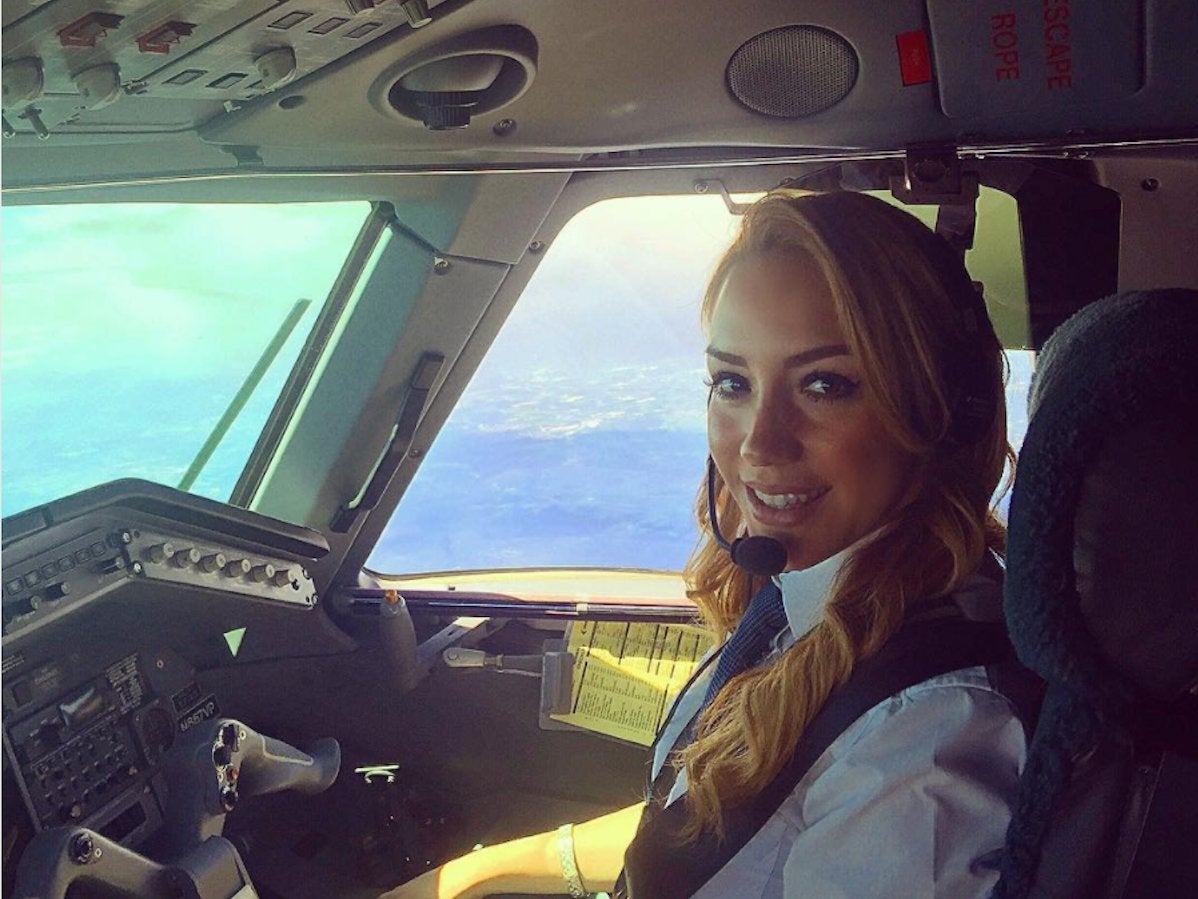 The INSIDER Summary:
Men continue to dominate the aviation industry, but a growing number of female pilots are challenging gender stereotypes with their cockpit photos on Instagram.
The social media stars are inspiring other women to join the profession.
It's 2017, and the aviation industry is still dominated by men.
But there's a growing number of female pilots seeking to change that on Instagram, where their photos from the cockpit and their incredible world travels are gaining them hundreds of thousands of followers.
It's promising to see women making waves in a typically male profession, as they inspire other women to turn their love of flying into a career.
Here are just a few female pilots who are quickly becoming Instagram stars.
Meet Eva Claire Marseille (@flywitheva). The 31-year-old currently has over 33.7k Instagram followers.
The Dutch pilot flies Boeing 737 jets.
She posts motivational quotes that she has followed in her own career to inspire others, like this one: "The distance between dreams and reality is called discipline."
As well as having a dedicated work ethic, Eva gets to travel a lot. Here she is in Morocco.
Another keen traveler is Eser Aksan Erdogan (@echosierra85), 31, a pilot for the Turkish airline Pegasus Airlines.
Born in Holland and based in Istanbul, Eser flies Boeing 737s.
The view from her "desk" is always changing...
As is her location. She travels all over the world, taking amazing photos that have gained her over 61.3k followers.
Like Eser, Lindy Kats (@pilot_lindy) was born in the Netherlands. She's now based in Italy.
The 23-year-old flies Boeing 717 planes.
She often posts photos of the view from the cockpit, like this one over Dubai.
With over 43k followers on Instagram, Lindy is inspiring other young women to enter the aviation industry.
Swedish-born Maria Fagerström (@mariathepilot), 24, is another young pilot making waves in the industry.
The Canary Islands-based pilot knows the ins and outs of a Boeing 737. Literally.
And she teams up with other women in the field — like Maria Pettersson (yes, another Maria), who is also becoming Instagram-famous as @pilotmaria.
When she's not flying planes, Maria spends her downtime kite-surfing...
And practicing yoga on the beach.
Read the original article on INSIDER. Follow INSIDER on Facebook. Copyright 2017. Follow INSIDER on Twitter.
Read more:
• Homeschooling is the smartest way to teach kids in the 21st century
• This is the biggest mistake you can make when dressing 'business casual'
• These 4 things could trigger the next crisis in Europe
Read the original article on Business Insider UK. © 2016. Follow Business Insider UK on Twitter.
Join our commenting forum
Join thought-provoking conversations, follow other Independent readers and see their replies