A glimpse into Iran's underground fashion and style - where modelling is illegal
Photographer Olgac Bozalp wasn't sure how he'd be met when visited Iran to capture the conservative nation's style - but he was pleasantly surprised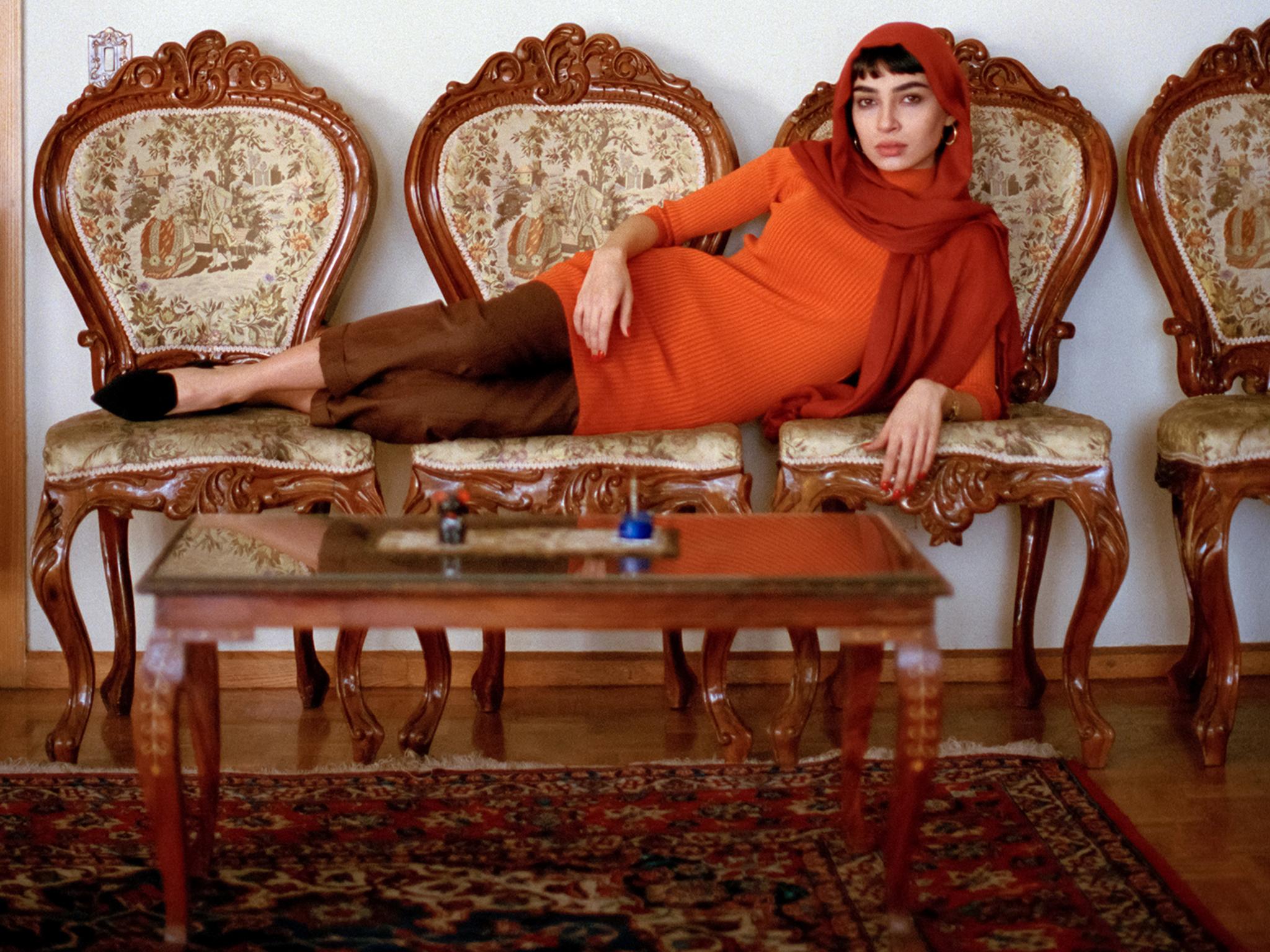 Embellished white pool sliders, a loose black t-shirt subtly stamped with a Calvin Klein logo worn and with a long skirt paired with black leggings: that's an outfit that could easily blend into the streets of Berlin where minimal dressing rules. But this woman is in Iran, so her body and hair are also draped in a long, black chador veil. It's this duality - of personal style and state-sanctioned conservatism - that photographer Olgac Bozalp has captured in his project on stylish men and women in the Middle Eastern country.
Photographer Olgaç Bozalp captures street style in Iran
Show all 18
Now based in the UK, Bozalp grew up in Turkey and felt an affinity with the country on its eastern border. When Antidote magazine asked Bozalp to explore the idea of borders - including a photoshoot with musician M.I.A who has written a song of the same name - he jumped at the chance to document Iran.
Due to the country's hostile reputation - where protests are met with crackdowns and tourists can vanish into prisons - Bozalp was unsure how Iranians would react to him as a Westerner. The country is widely viewed as oppressive and its population brainwashed. But he was pleasantly surprised by its people and said he never felt unsafe during his trip to the capital, Tehran, and the city of Kashan in Esfahan.
"I was expecting Iranians to be sceptical about foreigners because of long history with West," Bozalp tells The Independent. "When I went to Tehran we met quite a lot different people and all had different opinions about Iran, and I found people a lot more integrated than I expected to Western culture without losing their identities."
"I had a good feeling about the new generation in Iran. Despite being closed to the rest of the world, they are really open and modern in their own society, like the place I grew up. I decided to explore that."
This new generation in particular have only known Iran following the Islamic revolution: when being covered in public become obligatory, mini-skirts seen in the capital were abandoned almost overnight, and individual style became more subtle.
"Of course people are conscious of how they appear in public, especially women. But I felt like head scarf restriction in new generation Iran just part of dressing rule rather than religious belief, especially in young generations girl you can easily see most of them head scarf free on their social media accounts."
At the same time, while Iran's population may be more progressive than some might imagine, the situation remains complex.
"There are still ways of controlling people. But I do however feel that you are very likely to meet people whom are great artists, writers, intellectuals. In some aspects the country is quite moderate," he says.
Modelling is a legal grey area in Iran - eight people were arrested for posing in "un-Islamic" modelling shots in Instagram last year. So many of the shots were captured inside. This gave the photographer an insight into the lives of his subjects.
"In Iran a lot things happening indoors so we felt like shooting people in their home safer and better idea and it was very interesting for me to involve people's everyday life."
By offering a window into the private lives of Iranians, Bozalp hopes his photography will offer a new perspective of style in an oppressive state.
"It would be great to show beauty can be exist everywhere even some people try to hide it," he says.
Join our commenting forum
Join thought-provoking conversations, follow other Independent readers and see their replies