Town in Sicily is selling houses for just one Euro
It comes as the town's population has declined from 14,000 in the early 1900s to around 3,000 today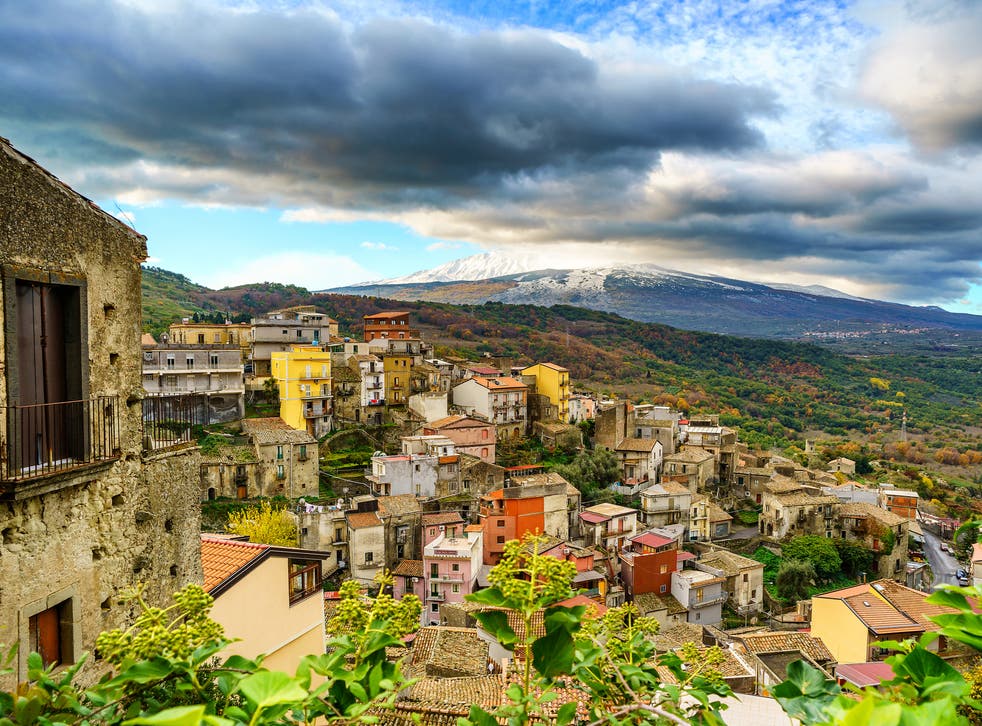 Leer en Español
Another Italian town has begun offering houses from as low as one euro (roughly £0.87 pence).
Sicilian town, Castiglione di Sicilia, is the latest place in Italy to sell off homes in an attempt to breed new life into the area.
The town sits on the slopes of Mount Etna and is close to the eastern coast of the island.
Around 900 abandoned homes are up for sale in some of the oldest parts of Castiglione di Sicilia.
Approximately half of the homes are in a state of ruin and are being sold at the price of €1. Meanwhile, the homes in better condition are on the market from around €4,000 to €5,000.
The initiative was introduced by the mayor to boost the area which has seen its population decline from 14,000 in the early 1900s to around 3,000 today.
Similar schemes are in place in other parts of the country in an attempt to repopulate its ghost towns.
Castiglione di Sicilia's mayor, Antonino Camarda, said: "We have a huge architectural heritage to rescue, packed with history.
"Over time, too many people have left, leaving behind a bunch of old, picturesque houses, many even dating back to the Renaissance."
Unlike similar initiatives in other areas, the houses in Castiglione di Sicilia are being sold according to their condition.
Camarda said: "We've carried out an in-depth study cataloguing each property based on maps and land registry data. According to their conditions buildings will be sold at different prices, starting from €1."
However, should there be a lot of interest in a particular property, an auction will be held to determine the new owner.
The scheme launched in Castiglione di Sicilia is the largest of its kind. It started in March 2021 and approximately 400 of the properties available are in good condition and require minimal, if any, renovation.
The only catch is that buyers must complete any renovation works planned within three years.
They can, however, take advantage of the Italian government's "superbonus" scheme that gives tax credits of 110% for renovation works that make a house more efficient and environmentally friendly.
Register for free to continue reading
Registration is a free and easy way to support our truly independent journalism
By registering, you will also enjoy limited access to Premium articles, exclusive newsletters, commenting, and virtual events with our leading journalists
Already have an account? sign in
Register for free to continue reading
Registration is a free and easy way to support our truly independent journalism
By registering, you will also enjoy limited access to Premium articles, exclusive newsletters, commenting, and virtual events with our leading journalists
Already have an account? sign in
Join our new commenting forum
Join thought-provoking conversations, follow other Independent readers and see their replies