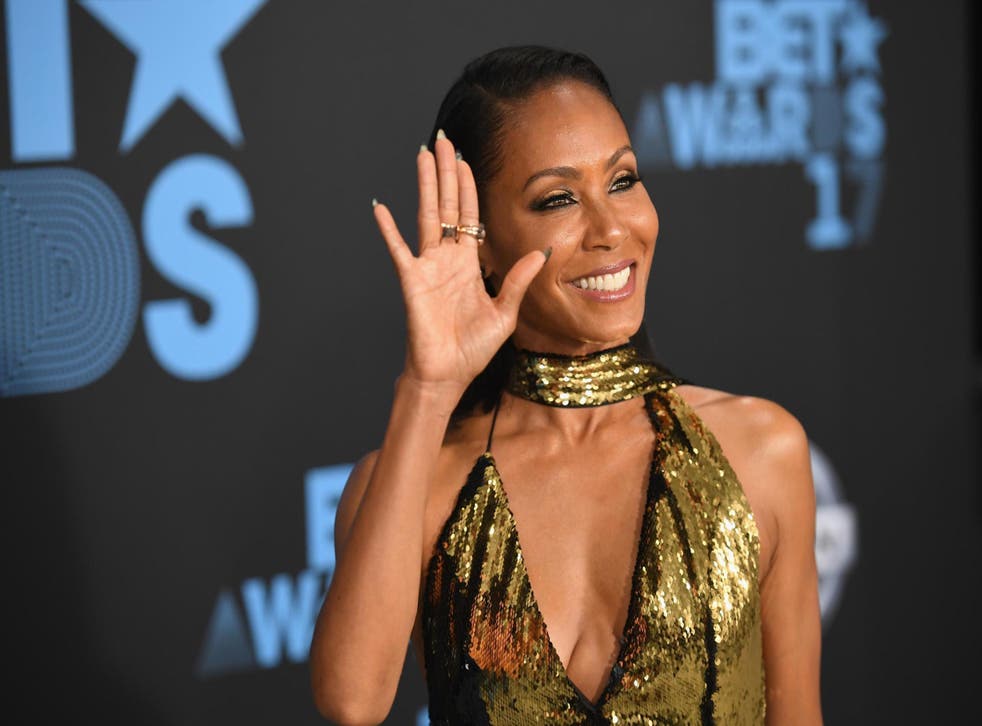 Jada Pinkett Smith reveals her past sex addiction: 'I'm a binger'
She has also been addicted to drinking and working out 
Jada Pinkett Smith revealed she suffered from numerous addictions throughout her life - including an addiction to sex.
During the latest episode of her Facebook Watch series Red Table Talk, the actress discussed her battles with addiction, including her mother Adrienne Banfield-Jones' past addiction to heroin.
"My sort of addictions jump around. They jump around," the Girl's Trip actress said. "When I was younger, I definitely think I had a sex addiction of some kind, yes, that everything could be fixed by sex."
Pinkett Smith also analysed her past addictions to drinking and working out, and how she determines when her behaviours border on addiction.
She said: "It's the behaviour that's attached to it because if you want to have a lot of sex, that's great. But why are you having all that sex? That's what you've got to look at."
According to Pinkett Smith, her answer to addiction is to go cold turkey.
"That's the thing about me, I can go cold turkey. I am a binger, and I always have to watch myself and I can just get obsessed with things," she revealed.
The 46-year-old has previously acknowledged her self-diagnosed sex addiction in an episode of the show, which sees three generations of women - Pinkett Smith, her daughter Willow Smith, and her mother - candidly discussing topics.
In a May episode of Red Table featuring her daughter, Pinkett Smith said, referring to what she called a "kind of an addiction" with sex toys: "I've had a lot of experience with sex toys - lots."
Describing an "exploration state," during which she was abstaining from men, the actress continued: "And then one day, I was like, 'Enough. You're having five orgasms a day.'"
Sex addiction: The truth about a modern phenomenon

Show all 2
The show, which features guests such as Tiffany Haddish, August Alsina, and Gabrielle Union has been a success since it aired in May, with each episode drawing millions of viewers.
Join our new commenting forum
Join thought-provoking conversations, follow other Independent readers and see their replies