Little Mix star Jade Thirlwall says she faced 'horrific' racism at school
'I was only 18 years old and through years of being ashamed of who I was I found it quite hard to talk about it,' singer says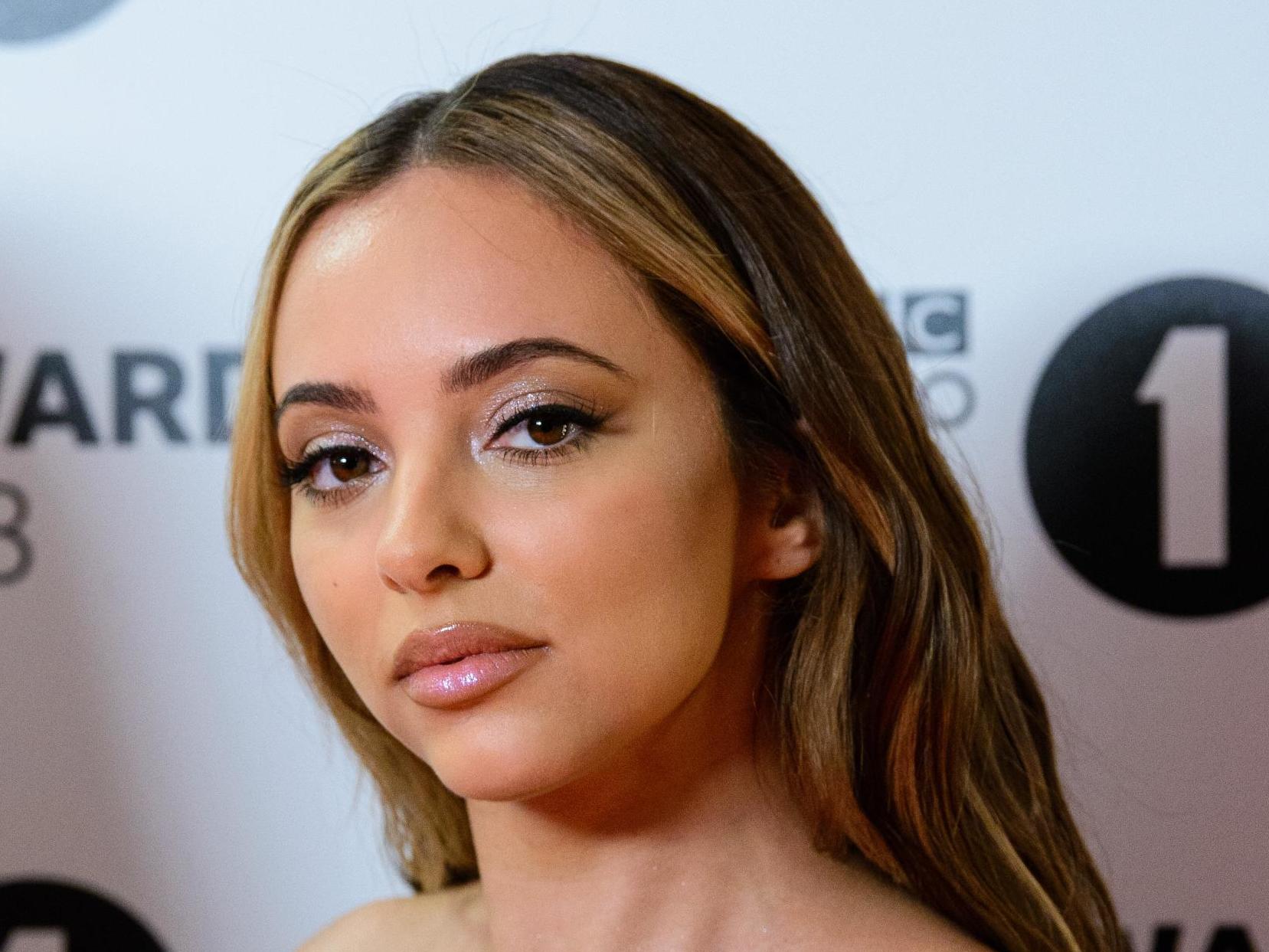 Jade Thirlwall has spoken about the racist bullying she experienced when she was at school, describing the ordeal as "horrific".
Thirlwall, who rose to fame on The X-Factor as a member of Little Mix, was born and grew up in South Shields, Tyne and Wear.
Her maternal grandfather is from Yemen and her maternal grandmother is from Egypt.
Speaking on the No Country For Young Women podcast, the 27-year-old said that during the early stages of her career, she felt "ashamed" of her background, which she believes may have been due to "a lack of education".
The singer recollected the racist abuse she suffered from other students when she was at school, including one incident when she was "pinned down in the toilets".
"Where I am from, if you weren't evidently black you were literally put in a bracket of being called the p-word," Thirlwall said.
"When I was at school if I was ever bullied for the colour of my skin I'd get so confused as I'd be like, well I'm not from Pakistan.
"I remember one time I got pinned down in the toilets and they put a bindi spot on my forehead, it was horrific."
The pop star stated that when she attended secondary school, she went to a "predominantly white Catholic school" where she was "literally one of three people of colour".
Thirlwall said she "went through a lot in the first two years of secondary school", and looking back on her experience, "probably would have just rather gone to school where I would fit in more".
"I have constantly had this inner battle of not really having who I am or where I fit in or what community I fit into," she said, recalling how she would have white powder applied to her face "to whiten me on stage" when performing with the amateur operatic society at her school.
When Thirlwall joined Little Mix, she said she "subconsciously" didn't want to discuss her heritage for fear of being disliked.
"I think because I was bullied quite badly in school because of the colour of my skin and for being Arab I wasn't very proud of who I was," she stated.
"I think when I then entered the group I subconsciously didn't want to talk about my heritage or what my background was in fear of not being as popular, which sounds awful to say but I was only 18 years old and through years of being ashamed of who I was I found it quite hard to talk about it."
Thirlwall added: "I think it was through a lack of education as well," stating she is "constantly learning what the right things are to say".
"I would hate to talk about my race and my heritage and not say the right things," the singer said.
Last month, Thirlwall wrote a poem for Mental Health Awareness Week about the impact lockdown has had on her mental wellbeing.
In the poem, the pop star wrote that she feels she "should wear my heritage, my race and my roots with more pride", stating that "white privilege still takes the limelight".
Join our commenting forum
Join thought-provoking conversations, follow other Independent readers and see their replies