The Independent's journalism is supported by our readers. When you purchase through links on our site, we may earn commission.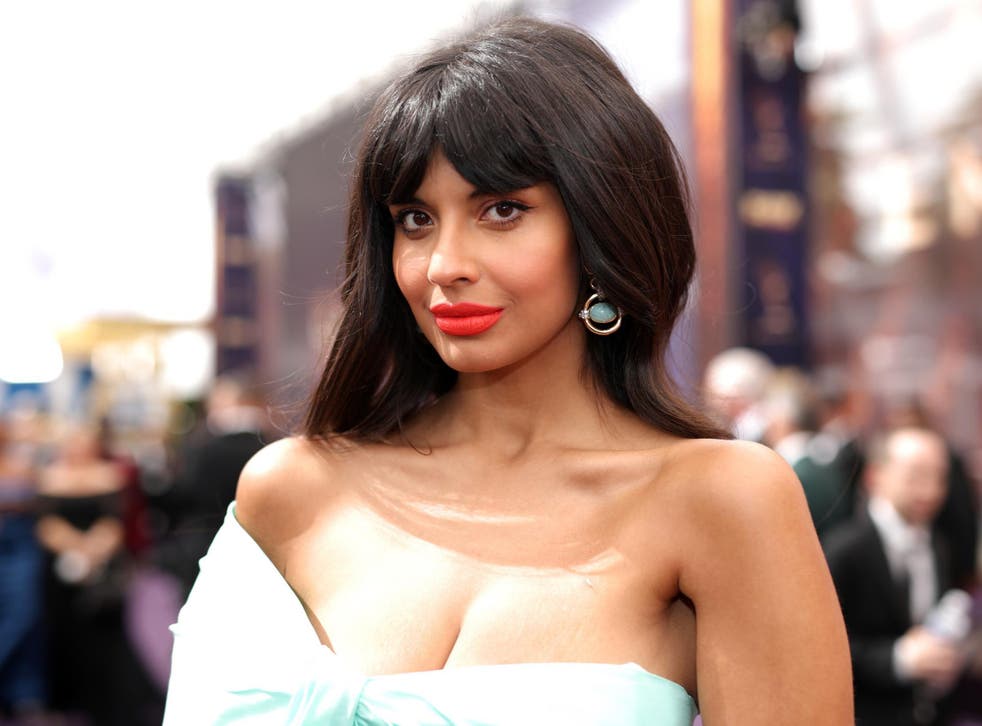 Jameela Jamil opens up about eating disorder struggles and feeling 'too fat' to attend an event
'I was so weak,' says actor
Jameela Jamil has opened up about her struggles with an eating disorder and body dysmorphia, recalling how she once felt "too fat" to attend an event.
On Friday, the Good Place actor tweeted a photograph of herself at a party hosted by Burberry in 2009.
"This was a sad day 10 years ago," Jamil wrote alongside the image.
"I didn't want to go to the event because I was convinced that I was 'too fat' and that I would be publicly fat shamed the next day."
The 33-year-old recalled feeling "so weak" at the time.
Inspiring body positivity quotes

Show all 12
"I only managed to stay for 10 mins," Jamil continued. "Eating disorders/dysmorphia are so wild. I missed my teens/20s."
Jamil added a broken heart emoji alongside the photograph, which showed her wearing a black fitted midi dress with black stilettos.
The actor's tweet has garnered more than 28,000 likes and 1,200 retweets from fans thanking her for her candour.
"Jameela, lately I've been feeling horrible about my body, and like my stomach is too big," tweeted one person.
"I've considered starving myself. But it helps a lot thinking that you wouldn't want me to do that, and that you advocate for body neutrality. Thank you."
In an additional tweet, Jamil said she sought eye movement desensitisation and reprocessing (EMDR) therapy to overcome her condition.
It's not the first time Jamil has spoken about her struggles with body image.
In a recent essay penned for Stylist magazine, the actor and activist explained that she spent more than two decades weighing herself on a daily basis, a pattern of behaviour which had a significant impact on her emotional state.
"I ended up weighing myself every single day of my life until last year," she wrote.
"That's 21 f***ing years of waking up every morning and my entire mood for the day being determined by the number on a stupid little machine in my bathroom."
In February 2018, Jamil launched I Weigh, an Instagram account dedicated to body positivity. In her tweet, she thanked the I Weigh community for helping her through her recovery.
If you have been affected by any of the issues mentioned in this article, you can contact the following organisations for support: the BEAT helpline on 0808 801 0677​ or Mind on 0300 123 3393​.
Register for free to continue reading
Registration is a free and easy way to support our truly independent journalism
By registering, you will also enjoy limited access to Premium articles, exclusive newsletters, commenting, and virtual events with our leading journalists
Already have an account? sign in
Register for free to continue reading
Registration is a free and easy way to support our truly independent journalism
By registering, you will also enjoy limited access to Premium articles, exclusive newsletters, commenting, and virtual events with our leading journalists
Already have an account? sign in
Join our new commenting forum
Join thought-provoking conversations, follow other Independent readers and see their replies