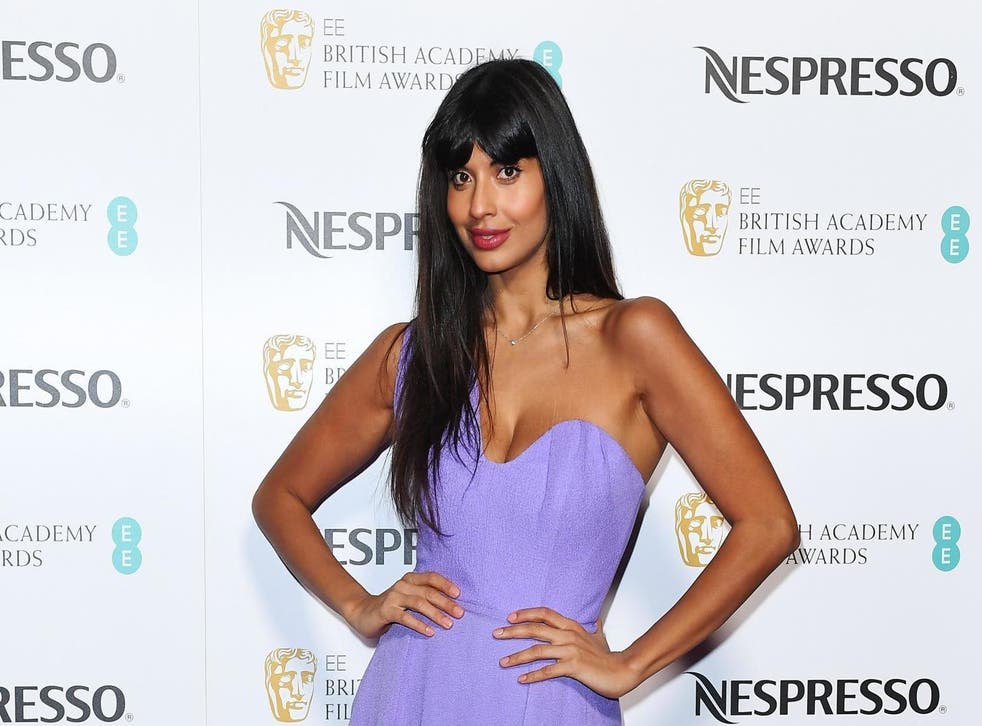 Jameela Jamil asks women what they 'weigh' and receives inspirational responses
Women are worth more than how much they weigh
Sabrina Barr
Friday 23 February 2018 18:57 Comments
Jameela Jamil has taken to Twitter to ask women what they really "weigh", and the responses that she's received have been inspirational.
Earlier today, The Good Place actress drew her social media followers' attention to an Instagram post that detailed how much each member of the Kardashian clan weighed.
She described the post as "toxic", writing: "This is how women are taught to value themselves. In kilograms. Grim."
She then shared her own version of what she "weighed". Rather than describe her weight in kilograms, she attributed her weight to the things in her life that she values the most.
These things included being in a loving relationship, having great friends, being financially independent and speaking out for women's rights.
Jamil is now encouraging other women to show the world that they "weigh" far more than a numerical amount, tweeting: "I've shown you mine, now show me what you think you weigh."
The amazing responses have come flooding in, with numerous people highlighting the things that they are most proud of in their lives.
One person wrote: "I weigh a Master's degree in English, 15 years teaching, a blissfully happy marriage, family and friends who make me proud every day, a wicked sense of humour, and a lifetime of students who will grow up to be the kind, thoughtful, passionate leaders the world needs."
Another woman commented: "I'm a nurse who works with amazing people, so some days, I feel like a heavy-weight badass."
One woman shared a selfie of herself that shows her holding her middle finger up, with an accompanying caption that highlighted her "friggin' amazing job", "the two mini brownies I just ate" and "the 20 or so countries I've visited."
Jamil has previously spoken out about the importance of body positivity in women, delivering a speech at the Body Confidence Awards in London in 2014.
"By some miracle, it came out that I had managed to gain 200,000 listeners, almost, on my show [the BBC Radio One Chart Show]," she said.
"But on that same day, the papers decided to ignore the fact that happened and instead, ran a wonderful piece about the fact that I had gained not 200,000 listeners on my show, but instead two dress sizes.
"I realised in that moment with crystal clarity that my entire worth as a broadcaster, but more importantly as a woman, was being measured just with a weighing scale and it was so incredibly frustrating."
Register for free to continue reading
Registration is a free and easy way to support our truly independent journalism
By registering, you will also enjoy limited access to Premium articles, exclusive newsletters, commenting, and virtual events with our leading journalists
Already have an account? sign in
Join our new commenting forum
Join thought-provoking conversations, follow other Independent readers and see their replies