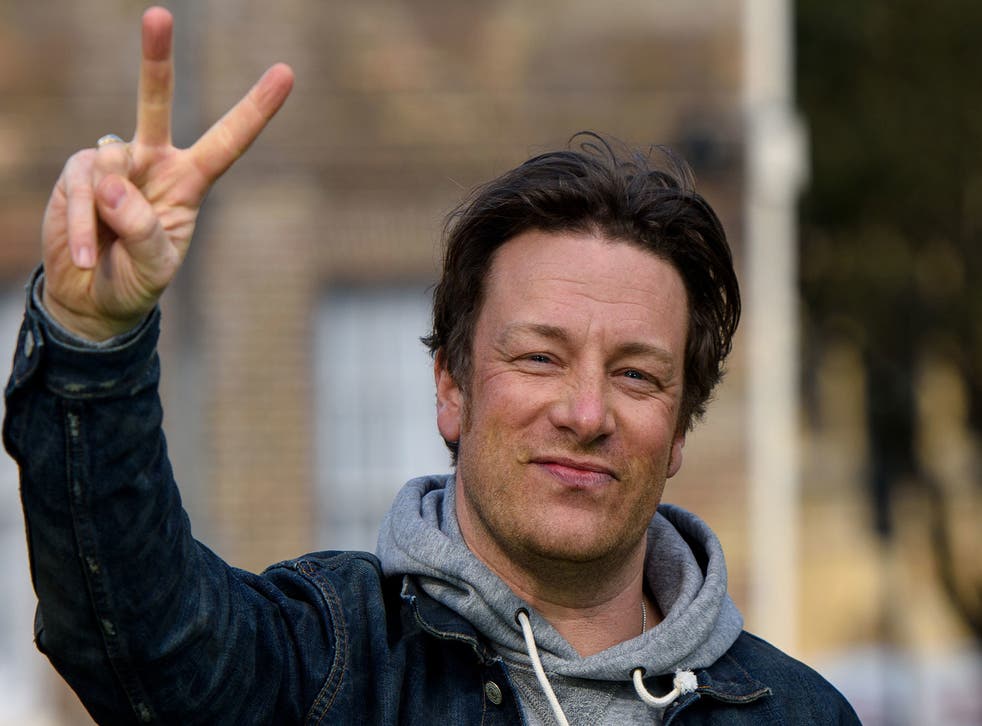 Jamie Oliver's recent comments about spat with Gordon Ramsay add fuel to the fire
Out of the frying pan and into the fire 
Celebrity chef Jamie Oliver has opened up about his beef with Gordon Ramsay in an interview with Radio Times magazine - and it doesn't really look like the two will be reconciling their differences anytime soon.
The public spat between the two rival TV chefs escalated earlier this year when Ramsay suggested a comment Oliver had made regarding the number of children each had was insensitive, given his wife's recent miscarriage.
While it doesn't appear Oliver meant to be intentionally malicious with his comment, "He's got four kids and I've got five kids and I don't want to be slagging off some kids' dad on telly," it was a poor choice of words considering the miscarriage of what would have been Ramsay's fifth child with his wife Tana.
Ramsay had publicly responded to the comment in an interview with The Radio Times, where he said, "To judge someone else's family on the amount of kids you have, that's…" before continuing, "Boys will always fight and butt heads but Tana was mortified. I mean really mortified."
Oliver addressed the issue in his recent interview, claiming he is not interested in continuing the war of words with the fellow chef, especially with someone he claims he barely knows anymore.
He probably should have just stopped there.
Oliver then continued, comparing himself and Ramsay to Finding Nemo characters Nemo and Dory, before stating, "If you're in a fish tank, there should be plenty of room for Nemo and Dory."
The comparison doesn't actually make much sense given the pleasant relationship between the two fish, and we aren't quite sure what he meant to imply with that.
Oliver also added, regarding his previous family comment, "What I said was fairly grown-up and reasonable," implying Ramsay's reaction only stemmed from, "I don't think he liked me taking the high ground. I think that is basically it. So, I'm going to take the high ground now and say I wish him all the best, and all success."
Attempting to settle the matter once and for all, Oliver, again bringing up their kids up, stated, "Good luck to him. But we have both got kids, and I don't know what sort of example we're setting if we're arguing like we're on the playground."
Hopefully Nemo and Dory can work it out.
Join our new commenting forum
Join thought-provoking conversations, follow other Independent readers and see their replies