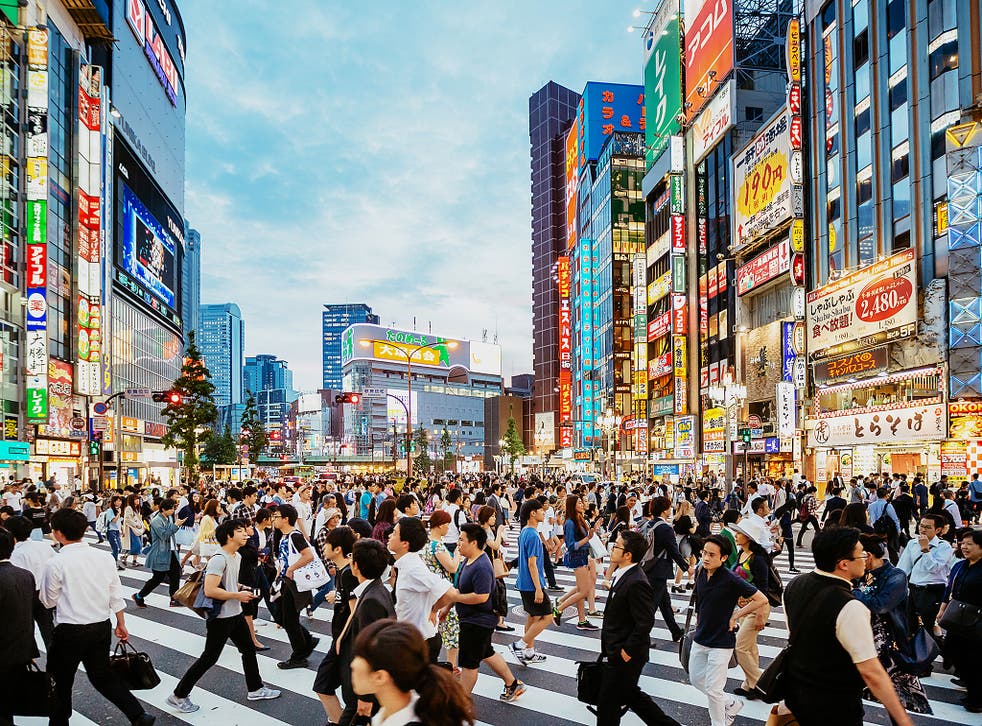 Japanese men and women 'giving up dating and marrying friends'
Only around 8.4 children were born for every 1,000 Japanese people over last five years
The Japanese sex problem has become so desperate that its young population are giving up on dating and are just marrying their friends.
A Government survey found 69 per cent of Japanese men and 59 per cent of Japanese women do not have a romantic partner.
One Japanese aggregator website has since been awash with stories of how people have simply got married to life-long friends.
The country has one of the lowest birth rates in the world, with just 8.4 children being born per 1,000 inhabitants over the last five years.
Japan has a worrying number of virgins
Its population of 127m people is predicted to decrease to 87m by 2060.
The survey, carried out by the country's National Institute of Population and Social Security Research, also reported that about 80 per cent of unmarried Japanese want to get married.
In recent weeks, people have posted stories to the aggregator website Matome Naver, telling how in one case, a colleague married their friend of 10 years.
The trend has been coined "Kousai zero Nichikon": roughly translated as "marrying without dating".
Japanese actress Maki Horikita married co-star Koji Yamamoto in 2015 after just a month of dating.
A column in the Joshi Spa! Magazine last month compared hunting for a marriage partner with suicide.
There is no real evidence that the kousai zero nichikon trend is taking the far eastern islands by storm.
But it draws parallels with Japan's now mostly defunct omiai arranged marriage tradition, in which parents suggested partners for their adult children.
After the sexual partners survey was released earlier this year, columnist and sociologist Maki Fukasawa criticised the media's use of his own term to describe the sex problem: "Herbivore men".
Register for free to continue reading
Registration is a free and easy way to support our truly independent journalism
By registering, you will also enjoy limited access to Premium articles, exclusive newsletters, commenting, and virtual events with our leading journalists
Already have an account? sign in
Register for free to continue reading
Registration is a free and easy way to support our truly independent journalism
By registering, you will also enjoy limited access to Premium articles, exclusive newsletters, commenting, and virtual events with our leading journalists
Already have an account? sign in
Join our new commenting forum
Join thought-provoking conversations, follow other Independent readers and see their replies