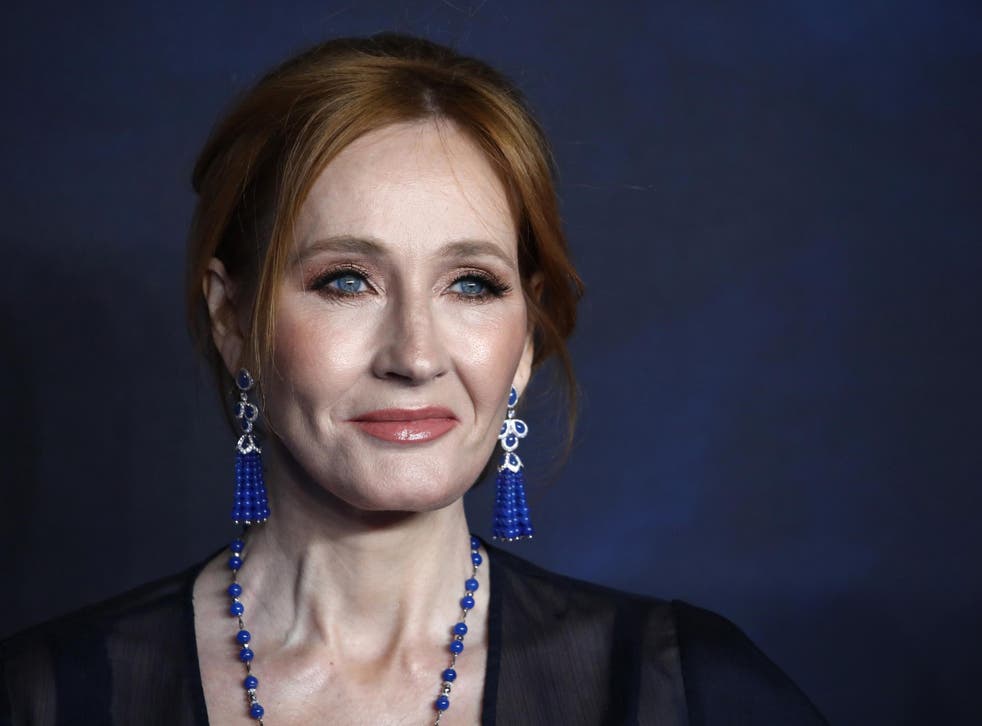 Bookshop makes donation to trans charity every time it sells JK Rowling book after author accused of 'transphobia'
'A small amount, but we look forward to more opportunities to contribute to this vital organisation,' says The Second Shelf bookshop
A bookshop in London has announced it will donate to Mermaids, a charity that supports transgender young people, every time it sells a book by JK Rowling.
On 12 February, The Second Shelf tweeted saying: "Making a donation to @Mermaids_Gender every time we sell JK Rowling."
Later they added: "Donation made this morning! A small amount, but we look forward to more opportunities to contribute to this vital organization [sic]."
In December, the Harry Potter author was criticised when she defended Maya Forstater, a woman who lost an employment tribunal after her opinions on sex were ruled "absolutist".
Following the verdict of the tribunal Forstater said: "My belief is that sex is a biological fact, and is immutable.
"There are two sexes, male and female. Men and boys are male. Women and girls are female. It is impossible to change sex. These were until very recently understood as basic facts of life by almost everyone."
Ms Rowling, 54, tweeted using the hashtag #IStandWithMaya and said: "Dress however you please. Call yourself whatever you like. Sleep with any consenting adult who'll have you.
"Live your best life in peace and security. But force women out of their jobs for stating that sex is real?"
She was widely criticised, with fans sharing their disappointment.
One said: "I grew up as a trans child reading your books as an escape. I would often pick out names from characters to give to myself, before I ever felt comfortable in who I was."
Freddy McConnell, who became a voice for the trans community after making his film Seahorse, about being a dad who gave birth, said: "It's a dog whistle, Joanne."
A parent said: "My daughter, who is trans, is a big fan of yours. It breaks my heart to see you post something indicating that discrimination against her is perfectly fine behaviour for an employee."
In response to the Second Shelf tweet on Wednesday, the Mermaids charity replied with "wizard" and a wizard emoji.
Days after Ms Rowling's original tweet, Star Wars actor Mark Hamill apologised for liking the post.
The Turkish drag queen fighting for transgender rights

Show all 24
He said: "Ignorance is no excuse, but I liked the tweet without understanding what the last line or hashtags meant. It was the first four lines I liked and I didn't realise it had any transphobic connotation."
Ms Rowling had previously been criticised for liking a tweet that referred to trans women as "men in dresses". A representative blamed a "middle-age moment" for her liking the tweet and said it stemmed from mishandling her phone.
You can contact the Mermaids UK helpline by calling 0808 801 0400. The helpline is open Monday to Friday, 9am-9pm (times may vary on bank holidays).
Register for free to continue reading
Registration is a free and easy way to support our truly independent journalism
By registering, you will also enjoy limited access to Premium articles, exclusive newsletters, commenting, and virtual events with our leading journalists
Already have an account? sign in
Register for free to continue reading
Registration is a free and easy way to support our truly independent journalism
By registering, you will also enjoy limited access to Premium articles, exclusive newsletters, commenting, and virtual events with our leading journalists
Already have an account? sign in
Join our new commenting forum
Join thought-provoking conversations, follow other Independent readers and see their replies