Joanna Lumley says she is going to 'put her trust in public transport' on summer trip to France
'We're going to go safely,' Absolutely Fabulous star says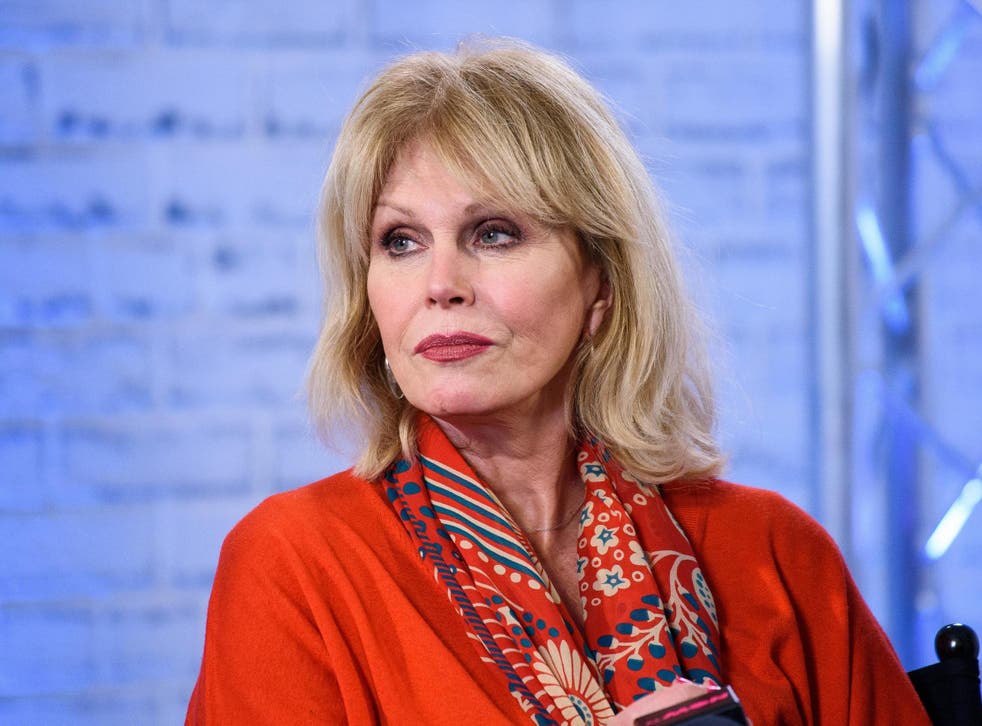 Joanna Lumley has said she and her husband plan on flying to France this summer, stating that she is going to "put her trust" in public transport.
Throughout the coronavirus pandemic, many people across the nation and the world have had to put their summer holiday plans on hold.
However, from Monday 6 July, the government's current guidance on non-essential foreign travel is to be eased, allowing for members of the public to visit countries where the risk of catching Covid-19 is deemed low.
Lumley is among those who will be taking advantage of the relaxed travel restrictions, telling the BBC's Andrew Marr Show on Sunday that she is going to travel to France with her husband, conductor Stephen Barlow.
When asked whether she planned on going abroad this summer, the Absolutely Fabulous star said: "Yes I am, I'm going to go to France because that's not in lockdown anymore. And we're going safely."
The 74-year-old added that she and Barlow are going to fly across the Channel for their holiday.
"We're going to fly there actually, because I've got to put my trust, if they say public transport is safe, it's safe and off we go. So my husband and I are going to do that," she said.
"We had to cancel our enormous travel piece this year which was going to be, which was the documentary about the spice route, but I'm doing a lovely tour around England."
Having had to cancel that documentary, Lumley explained that she has been making new programmes in lockdown based on footage that was not included in previous documentaries.
Europe emerges from lockdowns across the continent

Show all 19
In March, the actor revealed that she was held at gunpoint while filming a travel series in Haiti.
The attack took place when Lumley and her film crew were driving through a mountain range.
The television producer escaped unharmed after her bodyguards intervened.
Register for free to continue reading
Registration is a free and easy way to support our truly independent journalism
By registering, you will also enjoy limited access to Premium articles, exclusive newsletters, commenting, and virtual events with our leading journalists
Already have an account? sign in
Register for free to continue reading
Registration is a free and easy way to support our truly independent journalism
By registering, you will also enjoy limited access to Premium articles, exclusive newsletters, commenting, and virtual events with our leading journalists
Already have an account? sign in
Join our new commenting forum
Join thought-provoking conversations, follow other Independent readers and see their replies