The four most important phrases to say in a job interview, according to career experts
You need to come across as indispensable to the company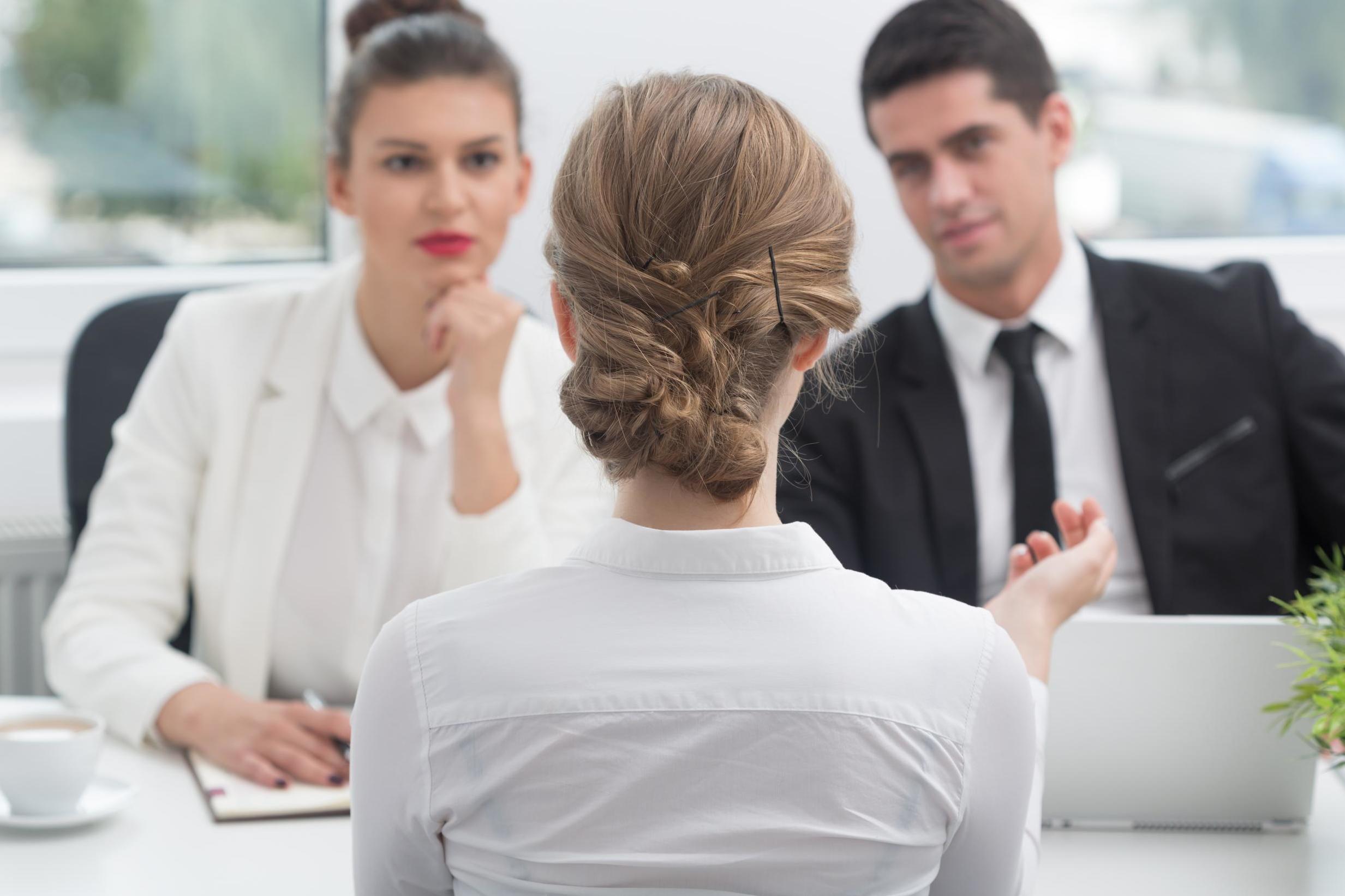 Although having the perfect resume is necessary for job-seekers to get a foot in the door, the most important step in securing a new job is successfully navigating the job interview.
As the first, and most important, impression, interviews require candidates to stand out from the hundreds of other applications vying for the position.
And while having the relevant skills and experience is fundamental, knowing what to say and what phrases employers want to hear is key.
To find out what job-seekers should always say during an interview, we spoke to career experts - who shared their tips and advice for coming across as the perfect candidate.
The most common interview question is the one that trips people up the most, according Carolyn Betts Fleming, the CEO and founder of Betts Recruiting, who told The Independent: "It's very important to have a clear pitch when the person asks you to tell them more about yourself.
"It's usually the first question asked in an interview, and shockingly many people are unprepared to answer."
Ms Fleming advises job-seekers to "practice and prepare, and keep it to one minute or less" to successfully move past the simple question.
"It should be a high-level overview of what you've done in your career and where you want to go - and it doesn't hurt to mention a few things you like to do in your spare time to add colour," she told us of the perfect response.
Once the pleasantries are out of the way, it is time to sell yourself.
According to Erin Kennedy, CEO at Professional Resume Services, the one phrase that does this and ensures you stand out during a job interview is: "I can fix this for you."
"Nothing says 'hire me' more than letting the interviewer know you know what issues they are facing and you also know how to help them fix them," she told us.
The best job in the world?
Show all 7
By conveying an understanding of a company's problem areas, and explaining how your individual abilities can help them improve, you will come across as a valuable and indispensable addition to the team.
Georgia Adamson, CEO of A Successful Career, reiterated the advice - and emphasised the importance of proving how you can help the company.
"It's a case of an attitude or approach that focuses on the value you can bring to the employer," she told us. "You need to clearly indicate potential value and relevance to the employer's needs.
"If you don't, someone else probably will."
Although it is not necessary to have related job experience prior to securing a new career, having a proven track record of success can be helpful.
To convey this, executive career coach, leadership consultant, and CEO of Executive Coach NY Jane Cranston recommends telling interviewers of past accomplishments - especially ones where your skills meant you were the best.
Man quits job after awkward text to boss goes viral
According to Ms Cranston, the one phrase that stands out to interviewers is: "I was ranked number one…"
Prior to leaving an interview, job-seekers should make their stance on the job clear - and ask potential employers to do the same.
"At the end of the interview, ask where you stand," Ms Fleming advises - as "most employers appreciate somebody who is going to close the deal, whether you're going for a sales role or something in another department altogether."
To do this in a professional manner, Ms Fleming recommends asking the interviewer "for their thoughts on you as a candidate and whether you're a good fit within the organisation."
"This will increase your chances of knowing where you stand when you walk out of that interview," she told us.
The worst jobs for your health
Show all 10
Interviewees should also clearly convey they will accept the job if offered, according to certified career management coach and founder of the Career Success Coach Joellyn Wittenstein Schwerdlin, who told us job-seekers should say: "I would be happy to accept this job, if offered to me.
"Many candidates forget to do this, especially if they really want the job."
For a lasting and positive impression, Ms Schwerdlin said candidates should say the phrase after they've asked the interviewer questions of their own - just before the interview concludes.
Support free-thinking journalism and attend Independent events
"He/she could say: 'Thanks for answering my questions. I just want to add that I would be happy to accept this job, if offered to me," she said.
[This article was originally published in October 2018]
Join our commenting forum
Join thought-provoking conversations, follow other Independent readers and see their replies